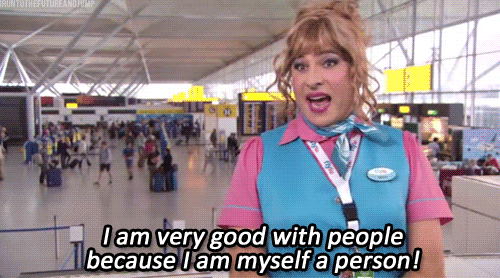 Job interviews are tough — no matter the position, the salary, or benefits, they always seems to ask the same sort of menial questions and have the same overarching concerns. "What would you say your biggest weakness is?" "Where do you see yourself in five years?" "Why the f*ck do you want to work at this hell hole?" You know, the usual.
But what happens when the person you're interviewing is crazy AF? Crazy like they bring their overbearing mother to the interview and she answers all of the questions kind of crazy. Or perhaps the applicant thinks you're the secretary and treats you with the utmost disrespect — in which case, BYE FELICIA.
It takes quite a bit of finesse to appear smartly professional while charming and warm and witty and like you're a boss b*tch, so it's no surprise that people still royally fumble through the interviewing process. Shouts out to all of the HR departments in the world for dealing with such bullsh*t on the reg.
These 21 bosses had the most unbelievably excruciating experiences while interviewing potential employees:
---
1.

2.

3.

4.

5.