Ah, the miracle of life. It's a wondrous occasion of love, babies, and trying not to tear your vagina all the way down the taint to your butt hole. Yes, giving birth is a magical thing. Labor is also probably one of the most difficult thing that happens on earth, but that sh*t can become a bit more tricky to navigate when your body, family members, and pushy doctors get in the way of a smooth delivery.
Like, you know things are about to get weird when Dad brings in his young teenage daughter thinking it's her appendix, but then ends up breaking the news to Mom that they are, in fact, going to be grandparents. Shouts out to all my sisters who beat teen pregnancy! Young parents might not have the wisdom and forethought when it comes to welcoming new life into the world, but it sure is cute when a young dad grabs some sterile gloves and gets ready to deliver that baby himself. At least he's ready to get his hands dirty!
So whether you found out that your wife had cheated on you via the color of the baby's skin or you projectile shat all the way across the delivery room when pushing — there's never a dull moment when giving birth. Just ask any doctor, nurse, or parent and they'll be sure to tell you just how amazing, rewarding, messy, and downright exhausting the miracle of life really is!
You won't believe the crazy & ridiculous things that happened when these 21 women gave birth:
---
1.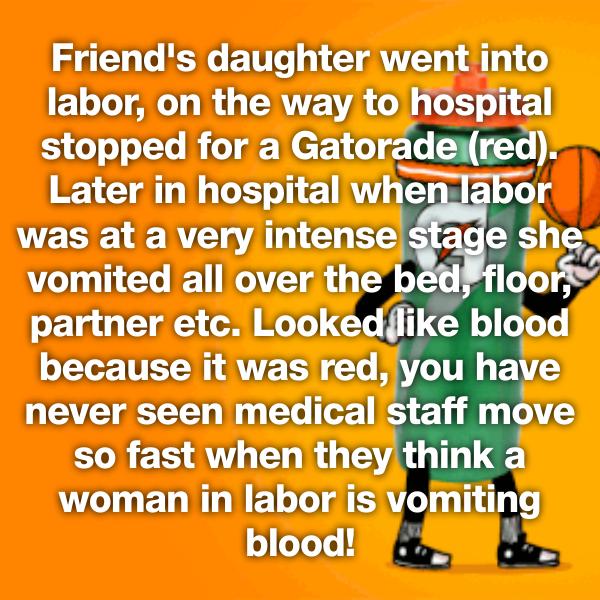 2.
3.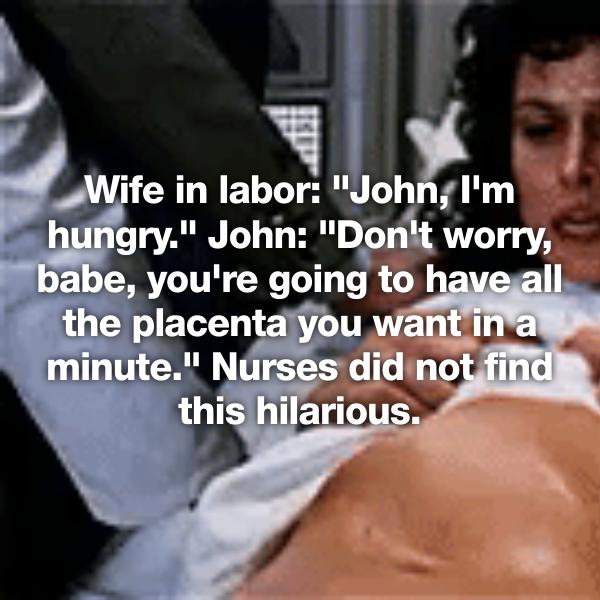 4.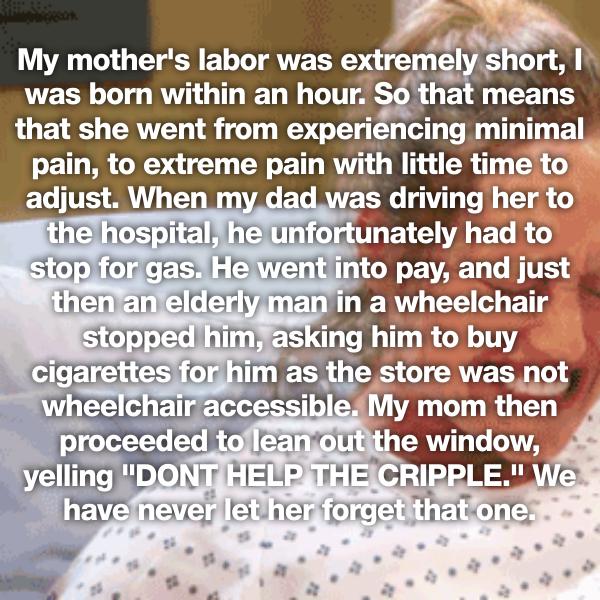 5.