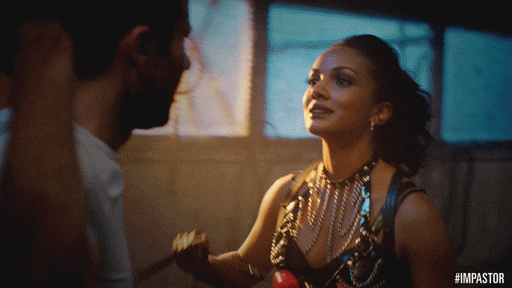 Whether you're hog tying your boyfriend up in rope and sticking an apple in his mouth like the fat horny f*ck that he is, or dabbling in a bit of cyborg role play — getting kinky makes for one hot and steamy sexscapade!
Some like to keep it a little bit more vanilla when bumping uglies, and hey, missionary is totally lovely (just make sure you're not starfishin' it). But for others, they can't get off unless they're choked, slapped, tickled, rubbed in mayonnaise and boinked with a cucumber. Tea, anyone?
So grab your friend, a lover, that dude you just picked up at the bar — and get your kink on, y'all! Stop wasting time having boring sex and spice things up with a little leather or anything that might please your freaky nature.
These 21 people got kinky AF and had the craziest time ever:
---
1.

2.

3.

4.

5.

6.

7.

8.

9.

10.

11.

12.

13.

14.

15.

16.

17.

18.

19.

20.

21.