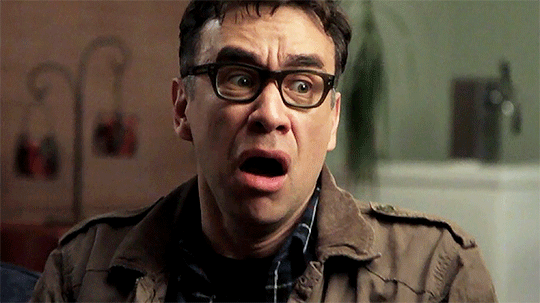 There are a lot of things out there that are traditionally terrifying. Sharks, STDs, dark secluded alley ways.. seriously there is a lot of sh*t out there you gotta watch out for. One thing that should make you cringe? Dead bodies.
Many of us will go our entire lives without ever having to see a dead person IRL. Most people that see a dead body, see it in the context of a funeral, or perhaps it comes with their profession, like if they work in the medical field. But then there are those average joes just going about their day, and happen upon a dead person.
Sometimes it's a random person that you have never met. Other times, it's someone you know and love, and you are the unlucky person that discovers their corpse. It's something that should absolutely terrify you, because no one wants to lose someone they love, let alone see their lifeless body.
The following 21 people came across a dead body, and their lives will never be the same. Whether it's heartbreaking because they knew the person, or just the shock of seeing a corpse, they will never be able to forget that moment.
These 21 people stumbled upon a dead body:
---
1.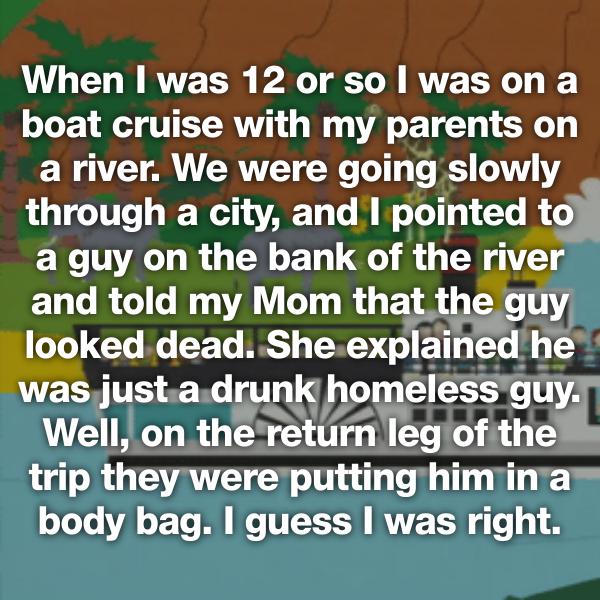 2.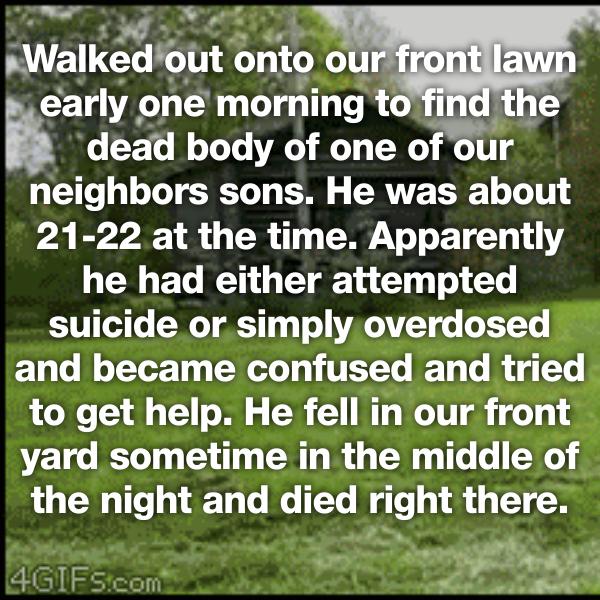 3.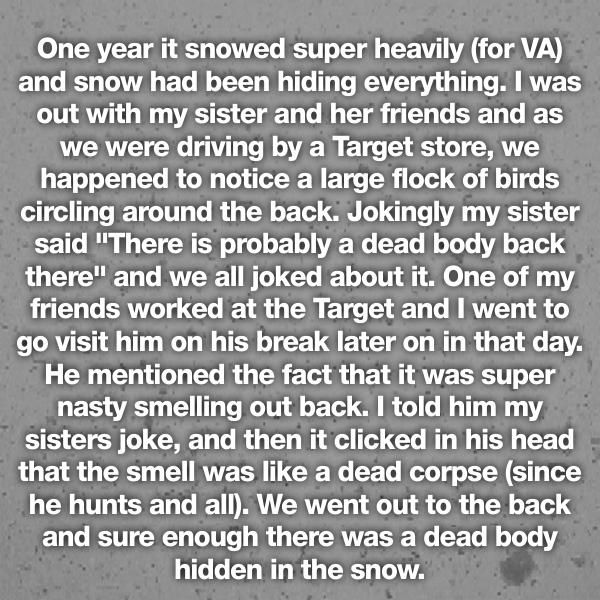 4.