I remember giving my first blow job. I was 16, I had snuck out of my parent's house at 3 o'clock in the morning, and I had no f*cking idea what I was doing. Unfortunately, I had a guy who didn't tell me sh*t. He let me give him the driest, most awkward blow job known to brokind, and he finished it off by coming in my mouth without warning. Thanks, John.
After a d*ck or two (or thirty), you start to get the hang of things. Fast forward a decade or so and I'm slobbing on those knobs and enjoying the f*ck out of it. If only I could have told high school-me that blow jobs could in fact be fun and they didn't have to be awkward teeth death traps that made my jaw sore AF with seemingly no sexual benefit whatsoever. And according to this internet thread, it seems as though I was not alone in my blow job woes.
Some recall the nervousness and excitement of having a d*ck in their mouth for the first time, while others ended up puking or cringing or rolling their eyes in disgust. Either way, no blow job is created equal and it takes some time to really understand the art of the penis/mouth/teeth/gag reflex ratio. Or maybe you just hate blow jobs and penises and the men attached to them — in which case — no d*ck for you!
These 25 people had confess what it was really like to give a blow job for the first time:
---
1.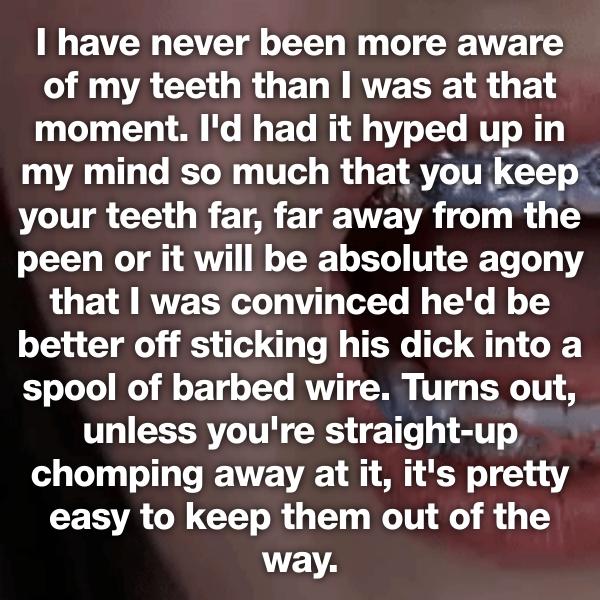 2.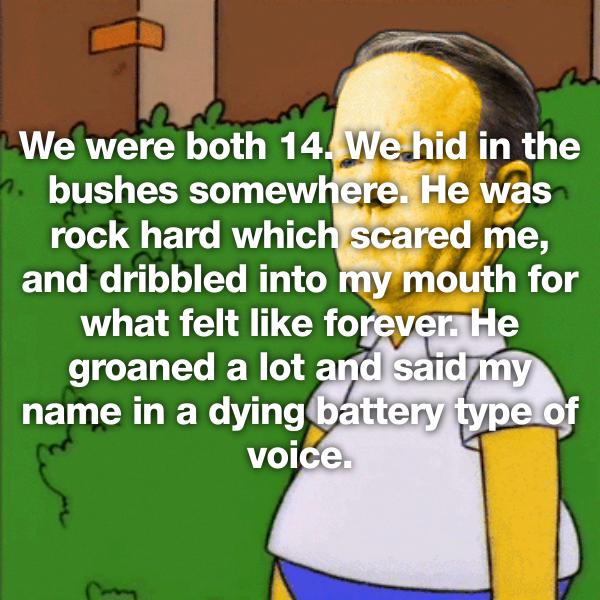 3.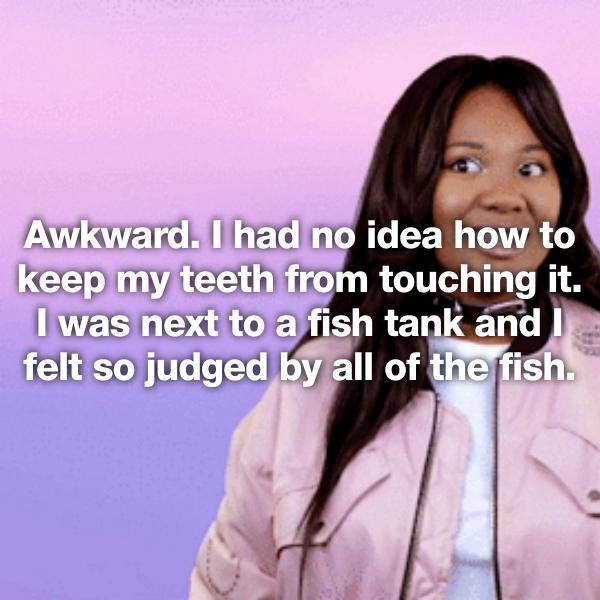 4.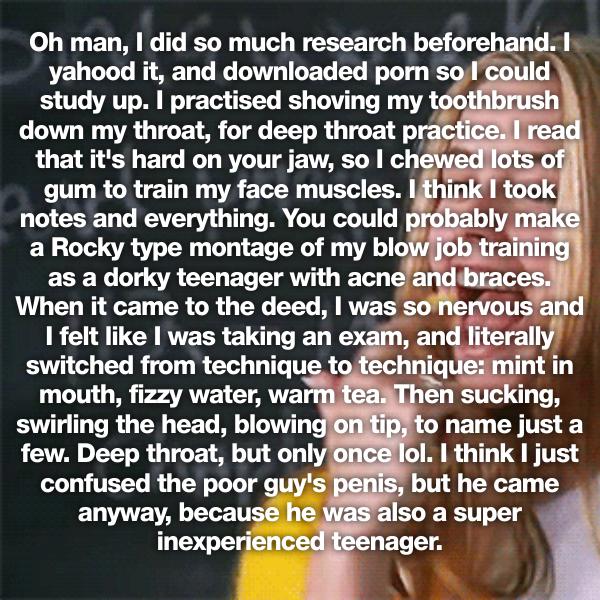 5.