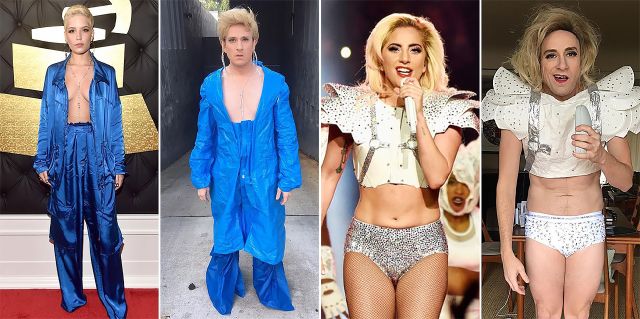 Ah, celebrity fashion. We can't help but follow it, especially when that red carpet is rolled out. The plethora of different fashion senses are scattered around red carpet events and we swoon over most of them and judge the rest. It's probably the closest most of us can get to the Oscars, Cannes, or any event of that caliber.
As much as we fawn over all of the fashion that we see celebrities flaunt at these events, we can't help but admit that fashion can be kind of ridiculous. One actor has decided to take matters into his own hands in regards to the Hollywood elite's obsession with fashion. Tom Lenk, formerly Andrew Wells of 90's cult tv favorite Buffy the Vampire Slayer, has started to recreate celebrity fashion and it's f*cking hilarious.
Every time there's a new red carpet event, Lenk is right around the corner recreating the looks that he admires, for thousands less than the original price tag. He uses household items from garden hoses to paper plates and everything in between to create what he calls Lenk's Lewks For Less. The result are some of the most creatively curated recreations that'll get a laugh out of anyone, even the celebrities that Lenk has mocked. No one is safe on the red carpet now that Lenk has found an incredibly hilarious hobby to keep up.
Former 90's star recreates red carpet looks on a budget:
---
1.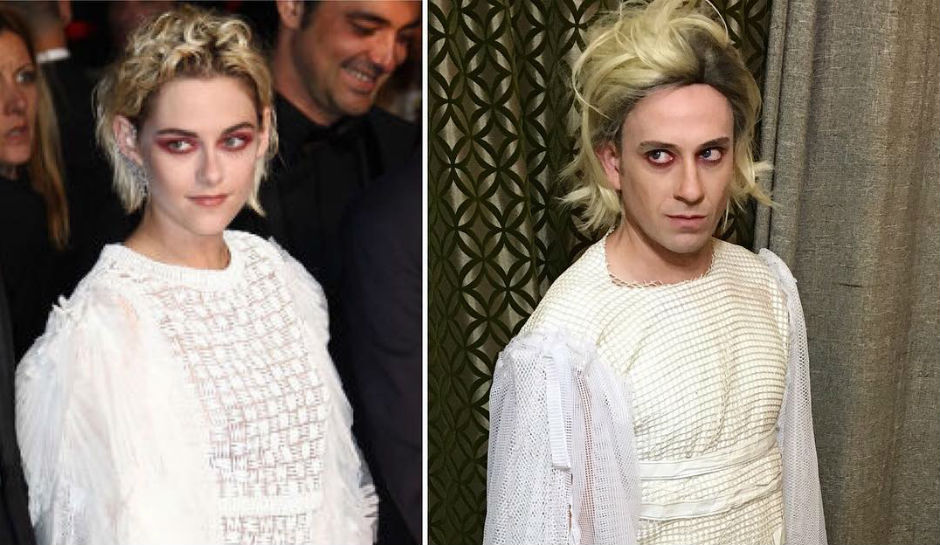 2.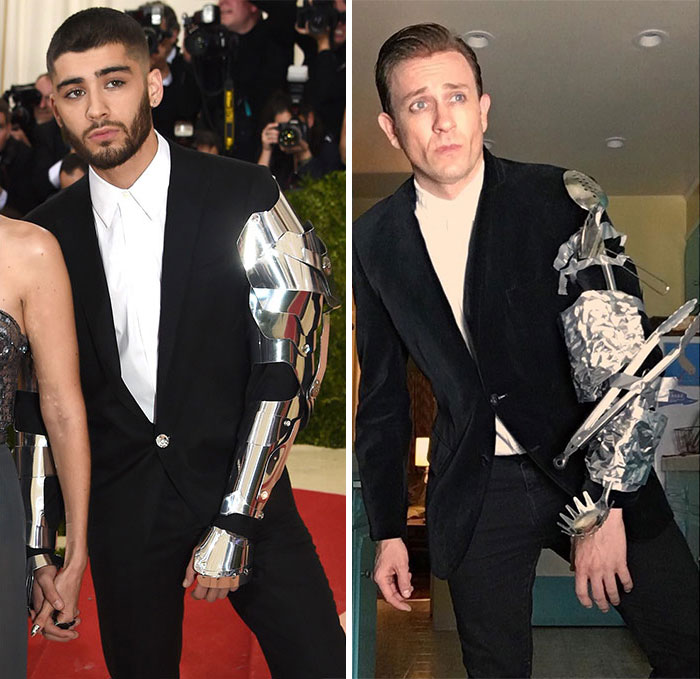 3.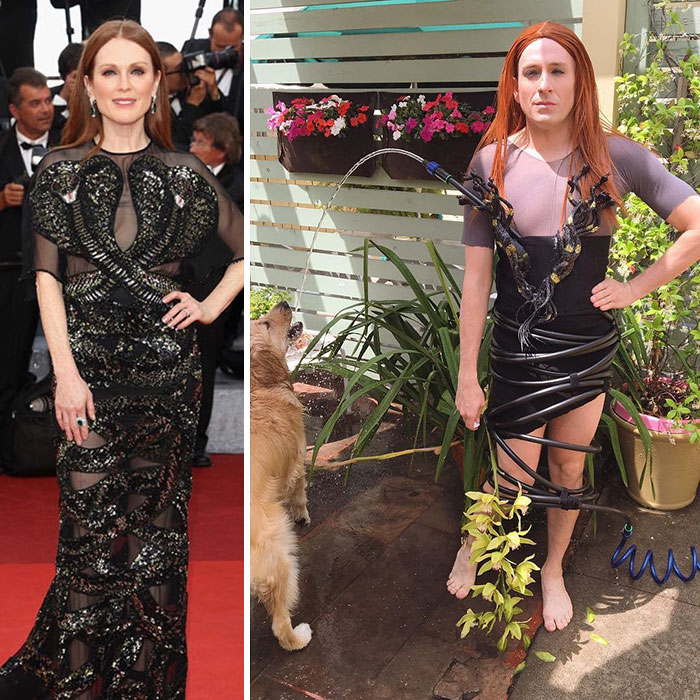 4.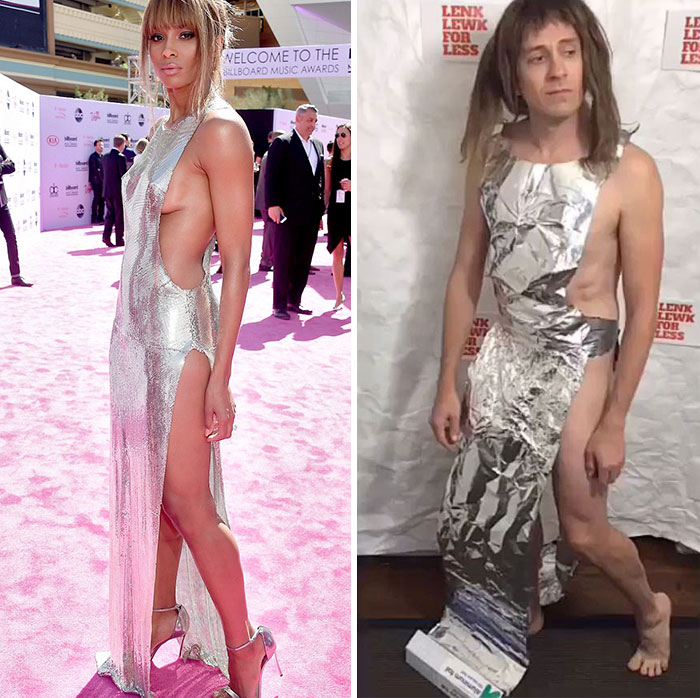 5.