y,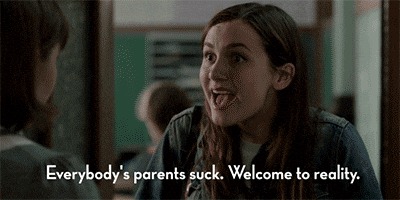 Move over Ben Stiller because you're not the only dude who's made a complete fool of himself while meeting a significant other's parents. Unfortunately, though, meeting the parents isn't quite like the movies — there are no perfectly formulated slapstick-retorts, the long, awkward pauses seem to go on for hours, and your father-in-law DEFINITELY isn't Robert De Niro. If only.
Maybe your girlfriend's dad catches y'all having sex in a compromising position (whuddup reverse spread eagle), or maybe, while trying to act calm and cool, you fall down the stairs and accidentally kill your boyfriend's parent's dog. Meeting the parents is one of the most nerve-racking steps in any relationship, so it makes sense that people royally f*ck that sh*t it up.
These hilariously embarrassing and awkward tales from Reddit will make you feel better about that time you accidentally touched your soon to be father-in-law's crotch while going in for a hug:
#whoops
---
1.

2.

3.

4.

5.