Love-bites, back scratches, leg cramps, bruised d*cks and broken ribs — sometimes sex can be painful AF, y'all. And that's not even taking into account all of the emotional pain and turmoil that goes along with f*cking your ex over and over (and over) again.
When getting down, you always risk the potential of getting your feelings hurt, but what happens when things slip, you fall off the bed, and that hickey becomes more of a black hole on the side of your neck?
A lot of bruised egos and body parts, that's what.
They say love is pain, and these texts prove it:
1.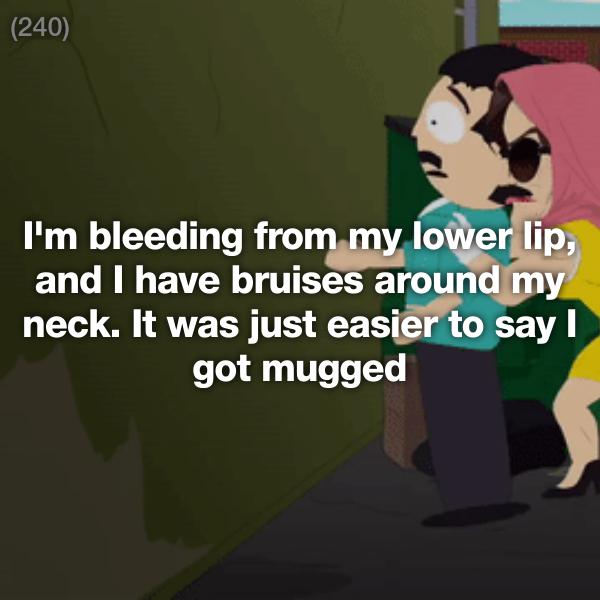 2.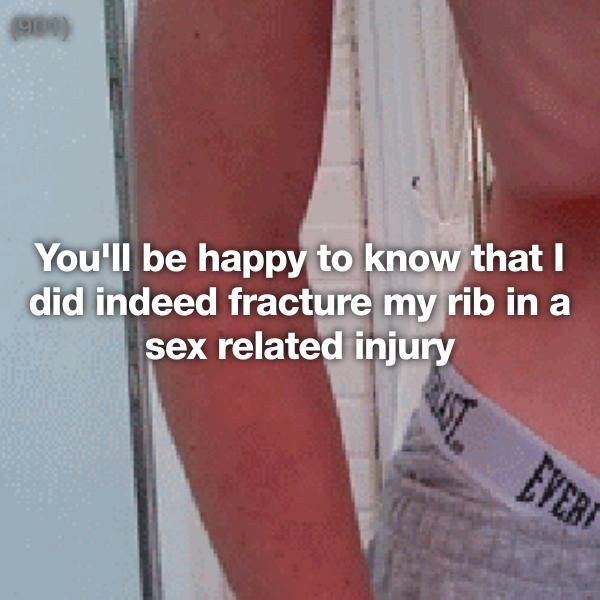 3.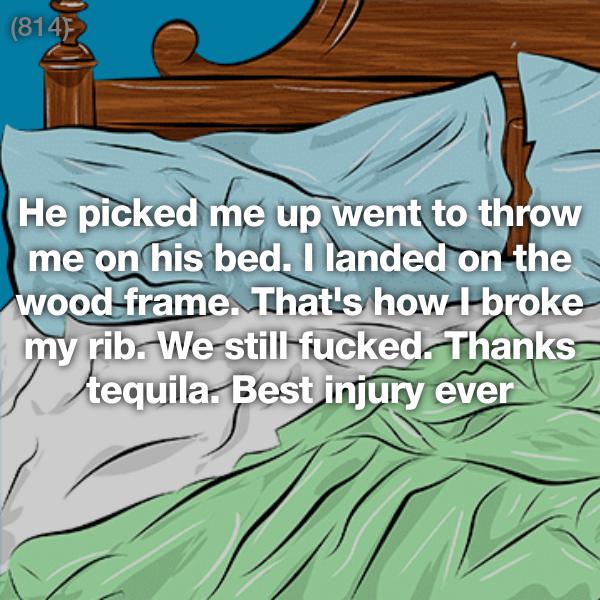 4.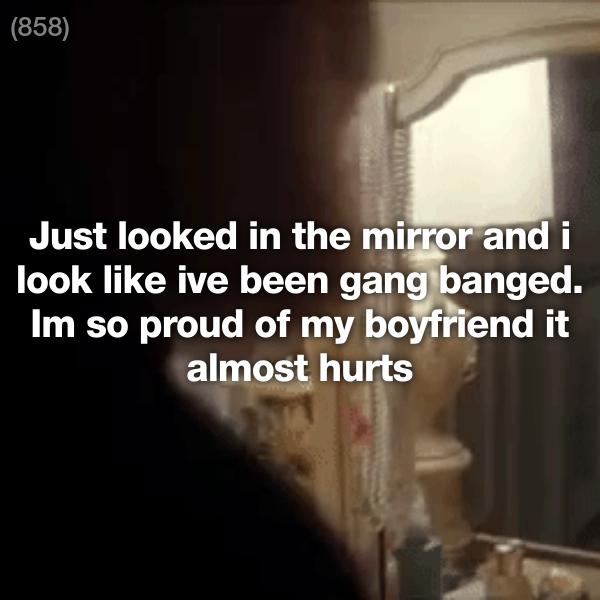 5.