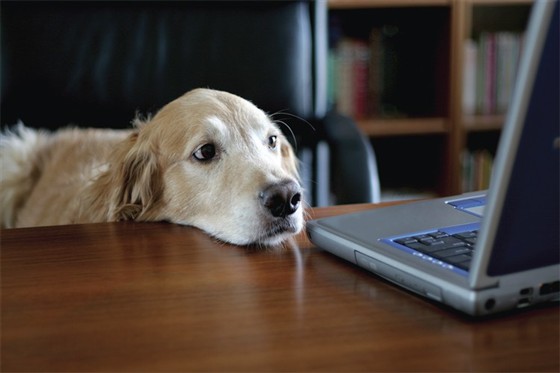 Recently, puppy parents everywhere celebrated #takeyourdogtoworkday, and Twitter was flooded with adorable snaps of doggies having an absolute blast at the office.
Some puppers, however, enjoyed a day of working just as much as 99% of the rest of us – which is to say, not at all – and didn't even try to hide their "excitement".
Here are 15 pups who won't be joining their owners at work again anytime soon:
---
1. What do you mean I have to get up? Nothing fun happens at 8 a.m.
It's #TakeYourDogToWorkDay but I need my beauty sleep! #CoCoTales pic.twitter.com/Sk2H0L3kee

— veronica rosario (@vee4victory) June 24, 2016
2. Just five more minutes, please.
When it's #TakeYourDogToWorkDay but he won't get out of bed. pic.twitter.com/C6KcZ638w3

— Beyond Meat (@BeyondMeat) June 24, 2016
3. Nope, sorry, I am not feeling it today.
Every day is #TakeYourDogToWorkDay for Abby Rhodes the Studio Dog @SandzOfTimeBand @StonebridgeGuit @fmodyssey pic.twitter.com/P2d4y6MgXh

— Sheryl Paige (@SherylPaige) June 24, 2016