Bummed about being back at school? These 25 texts will show you miracles happen in college.
Summer is over. You've left the comfort of your parents' home and, once again, your diet consists mainly of Ramen and Gatorade.
The sweet smell of backpack sweat follows you around and you can't quite seem to make it to that 8 a.m. Organic Chemistry lab on time.
While you may have to get creative, college will teach you valuable lessons like: free condoms will come in many shapes and forms and anything is a shot glass if you try hard enough.
Never fear, these 25 texts prove that there are better and more magical things to come:
---
*Pssssst… The three numbers in the corner of the image indicate the texter's area code.*
1.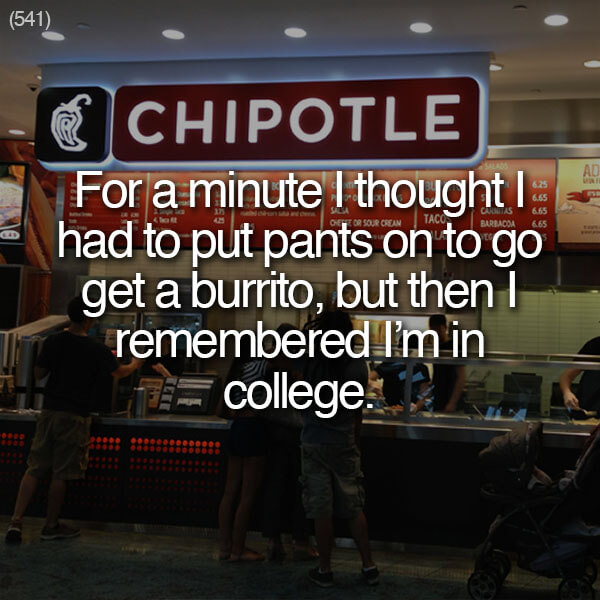 2.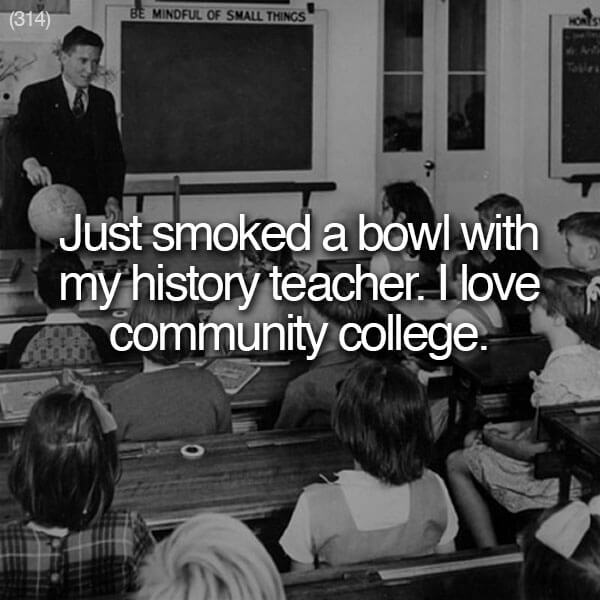 3.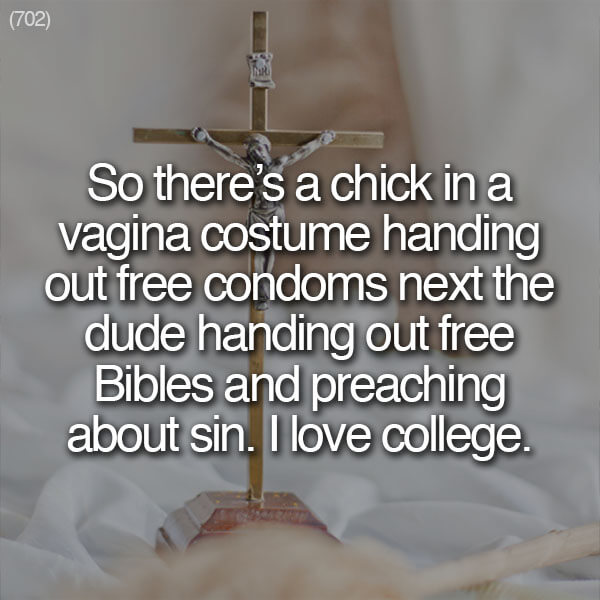 4.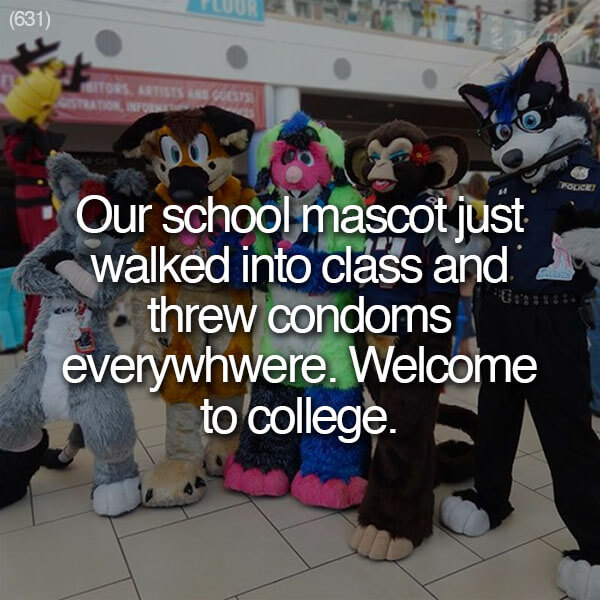 5.