It seems like every dad secretly wants to be a private investigator, because you can't hide anything from them. Try to be discreet, try to keep a few secrets, but dad will get to the bottom of every story.
It should get better when you're older and out of the house. It doesn't. Dad is always on the case, searching for clues that you're having any kind of unsanctioned fun.
Twitter user @_k3lsxo shared a classic "dad sees all" story on her timeline that's gone viral for how embarrassing it is. She sent her mom a vacation photo of herself and her boyfriend in their hotel room. They didn't realize that in one corner of the image they were showing more than they intended: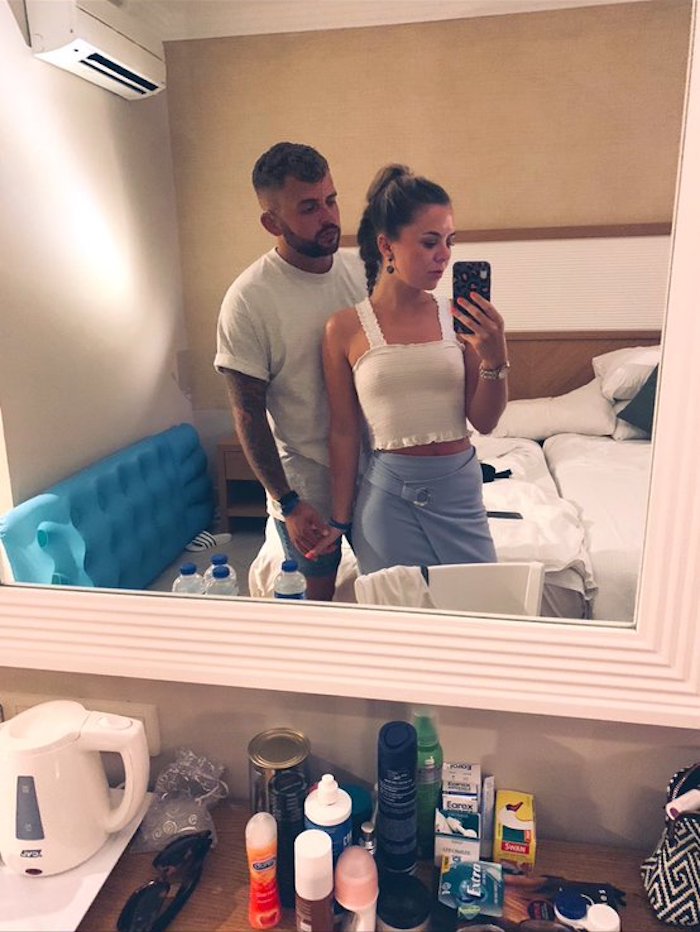 But dad saw that amidst their vacation toiletries was a bright orange bottle of Durex, a lube generally used for "personal massage."
The kind of massage given with a condom on. He was quick to relay the message through @_k3lsxo's mom that he knew exactly what the couple was getting up to: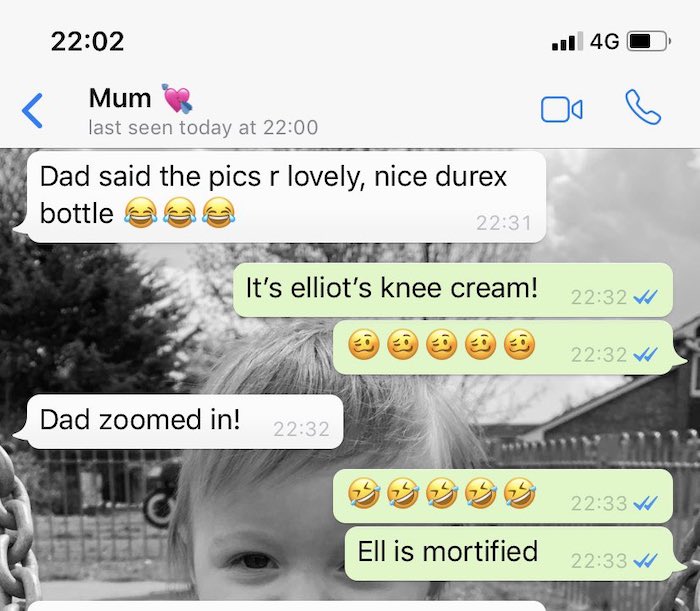 "Dad said the pics are lovely, nice Durex bottle," wrote mom.
Her daughter tried to cover, responding,"It's Elliot's knee cream!"
But she followed it with a bunch of emojis that indicate….well, they sort of looks like they're humiliated and about to vomit. Unfortunately, mom rejected this excuse, saying, "Dad zoomed in!"
Of course he did. And here's the zoom, if you didn't see the culprit: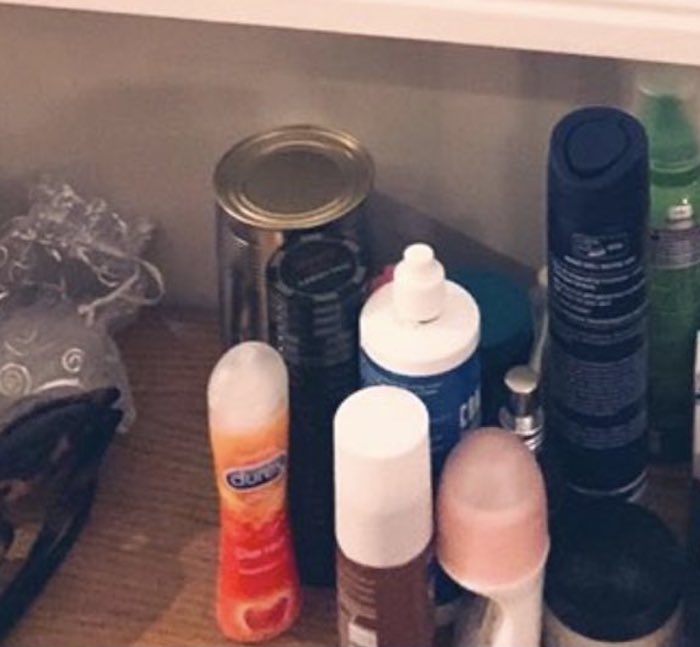 On Twitter, the chastened child wrote, "Sorry dad. Will not be sending more holiday pics in a hurry."
sorry dad. Will not be sending more holiday pics in a hurry x pic.twitter.com/pkdXa99znR

— kels? (@_k3lsxo) July 6, 2019
Why would you? Seems like you have plenty of other stuff to do…People are loving this incident:
Must be packing it if it touches his knee.

— Mark Adams (@Markodarlo) July 7, 2019
She should know by now that dads with daughters are like the FBI.???

— pompeybluebird (@pompeybluebird) July 7, 2019
Aw man you can't come home from that holiday ?

— Gemma Brodie Boxer??????? (@GemBrodie) July 7, 2019
Typical dad eh ??

— Stacy Carlyle (@Miss_Cream) July 8, 2019
While it's none of dad's business what his adult daughter gets up to on vacation, this is still a good reminder to check every corner of your pics before broadcasting it to him by accident.