Teaching students with disabilities can be an adventure of its own kind. In classrooms, not only do we teach students, but we learn a lot from them, too. Teaching students with audio and visual disabilities, I have found, can be a brand new world of experiences we have never had before–especially when the teacher is not deaf, or blind.
But, there are those days where you overhear conversations between your students and wonder why you got two degrees to do this. One teacher shared that very moment on Imgur recently when she realized that her deaf student made a miraculous discovery, thanks to another student in her class.
Anna Trupiano shared that in her 1st-grade class, her deaf student realized that everyone can hear farts–even if he's deaf and cannot himself. The 15-minute conversation that occurred after he let one rip made Trupiano realize that, along with the rest of the world, she had wasted her life preparing for a career that consists of fart conversations.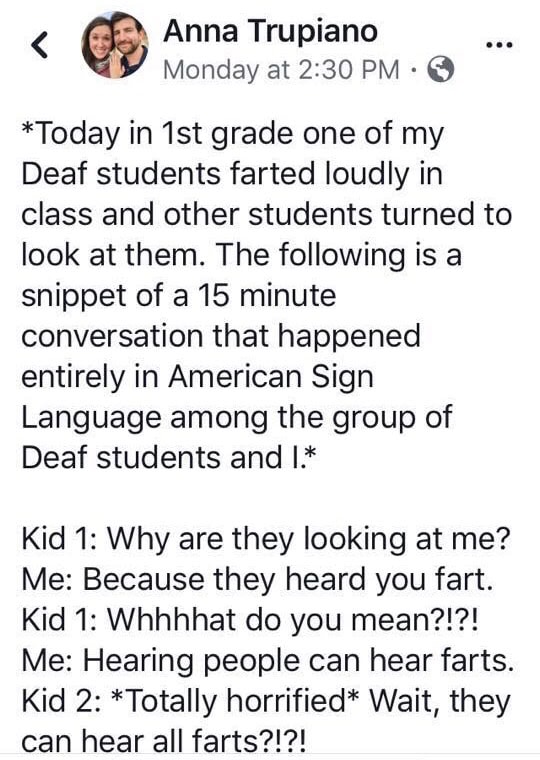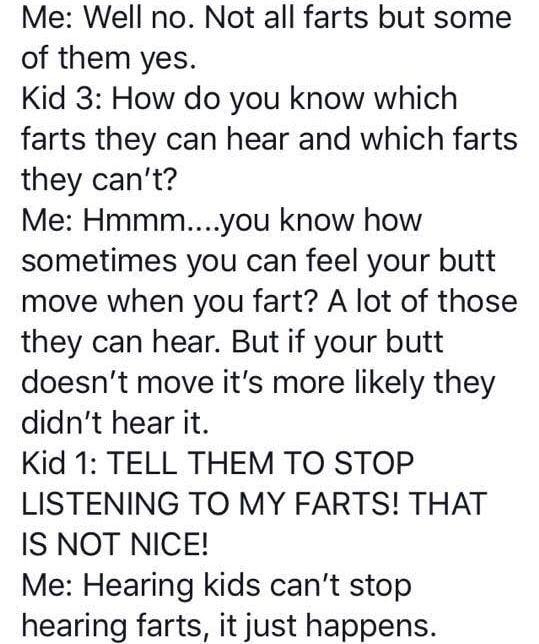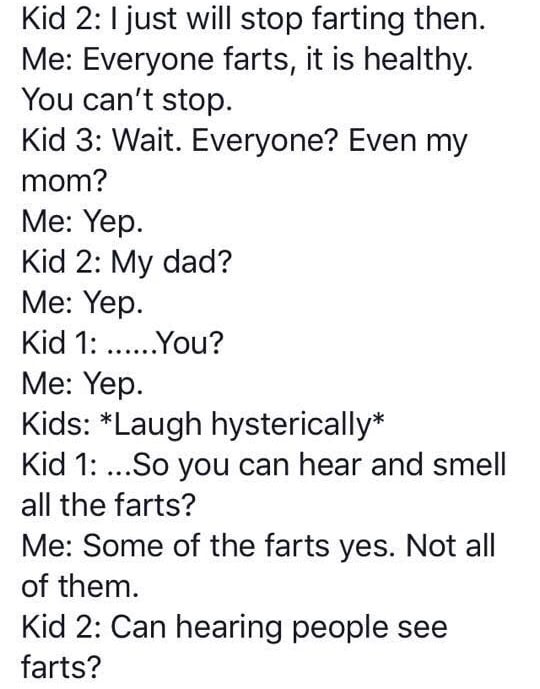 While it may seem like a useless conversation for two 1st-graders to have in class, at the end of the day, Kid 1 helped out Kid 2 more than they'll ever know–like, now Kid 2 will know that any girl he likes can hear his farts, and he'll have to hold them in.