While you may hate the Kardashian family, it's no secret that Kris Jenner is a living legend. The 62-year-old mother of six has made an empire off of her family's drama (with her 10% cut).
No matter how much you hate the Kardashians, Kris always finds a way to make everyone laugh. But, recently, fans have been obsessing over rumors that Kris Jenner may be engaged to her boyfriend, Corey Gamble.
The two have been dating the 37-year-old for years now, and he's even become a staple of their family. Recently, Kris has been spotted out in public rocking a massive diamond ring on a very special finger–leading fans to wonder if the two are now engaged. It would be Kris' third marriage.
Appearing on The Late Late Show with James Corden, Kris played "Spill or Fill Your Guts" with the TV show host where they ask pretty personal questions. If you choose to not answer the question, you have to eat something really disgusting–like a cricket or a sardine smoothie.
Corden asked Kris about the massive diamond ring she's been wearing on her ring finger–following up if she and Corey Gamble are engaged.
If Kris didn't answer, she had to eat a cricket–an actual cricket. A bug.
And, she decided not to answer. Instead of admitting or denying the engagement rumors, she ate a bug.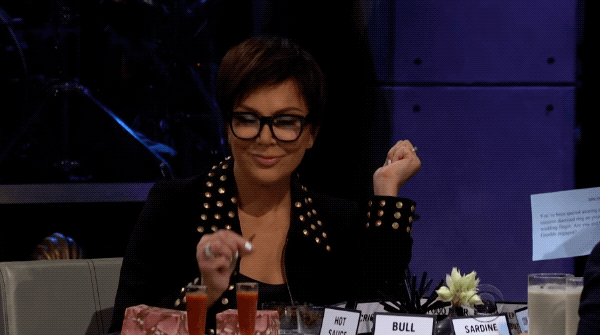 Corey Gamble was even on set, backstage, laughing at the question and Kris' response.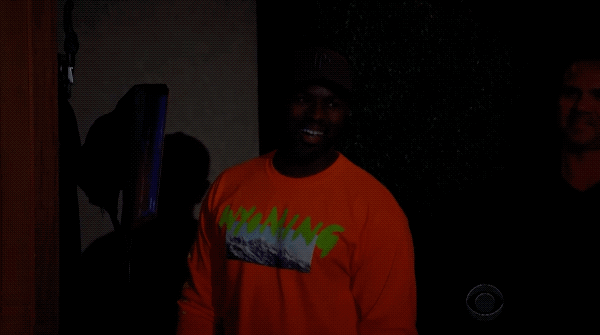 Corden tried to get Kris to admit that she was engaged, saying the proof was right there no her hand. But, Kris responded that "this isn't the ring."
Wait–hold up. This isn't the ring…so there's an actual ring? So you're telling me you are engaged?!?
Fans on Twitter were pretty convinced that Kris' appearance confirmed that she is, in fact, engaged.
Kris Jenner's engaged, so there's that.

— Anna (@AnnaJKozak) August 8, 2018
Kris Jenner and Corey Gambles are engaged!!!!

"Sometimes you gotta bag the boss up, I call that taking Corey Gambles"
- Kanye West

— ChiChi (@Chi_Chi_nchilla) August 8, 2018
kris jenner being engaged makes me so happy

— clay ☄️ (@claywildwoode) August 8, 2018
Guessing that's a yes and will see it on the show because #ratings

— Jennifer (@sunnsandbeach) August 8, 2018
August 8, 2018
In all honesty–if they did get engaged–we will most likely see it on the show because, the devil works hard, but Kris Jenner works harder for those ratings, baby.