Finding porn on the internet is easy. Finding porn on Instagram, however, takes a bit of work. While there's plenty of NSFW material lurking on the photo-sharing platform, it's often under the hashtags of sexually suggestive emoji or cryptic word pairings. Instagram's strict community guidelines on nudity and aggressive band of content moderators mean that most of the really titillating stuff has a relatively short shelf life.
The term "Instaporn" has a double meaning: It's porn that's gone in an instant. To make things even harder, Instagram regularly bans sexy hashtags once they really begin to take off. Most of the obvious erotic hashtags have long been banned from being searchable on Instagram. Everyone remembers what happened to the infamous eggplant emoji hashtag and "Eggplant Fridays."
Despite all these obstacles, the Instaporn community is nothing if not relentless. Every dick pic or nipple shot that is flagged is quickly replaced. Once an X-rated hashtag is banned, one or more substitute hashtags are instantly coined. For example, #boobs evolves into #bööbss or #boobsofinstagram or #boobiess. Hunting for porn on Instagram, much like posting porn on Instagram, then becomes an erotic game of cat and mouse. How long can an NSFW hashtag survive before it falls under the radar of Instagram's content moderators? What new term, vegetable, or fruit will take its place?
How To Find Instagram Porn
1) Try Porn-Related Hashtags
At the time of this writing, there's not much to see under #porn, which is a hashtag that isn't even in use. But it's a much different story under #pornwatch, #pornös, and #pornporn, all of which are suggested when you search the erotic hashtag. You're going to have to get pretty creative.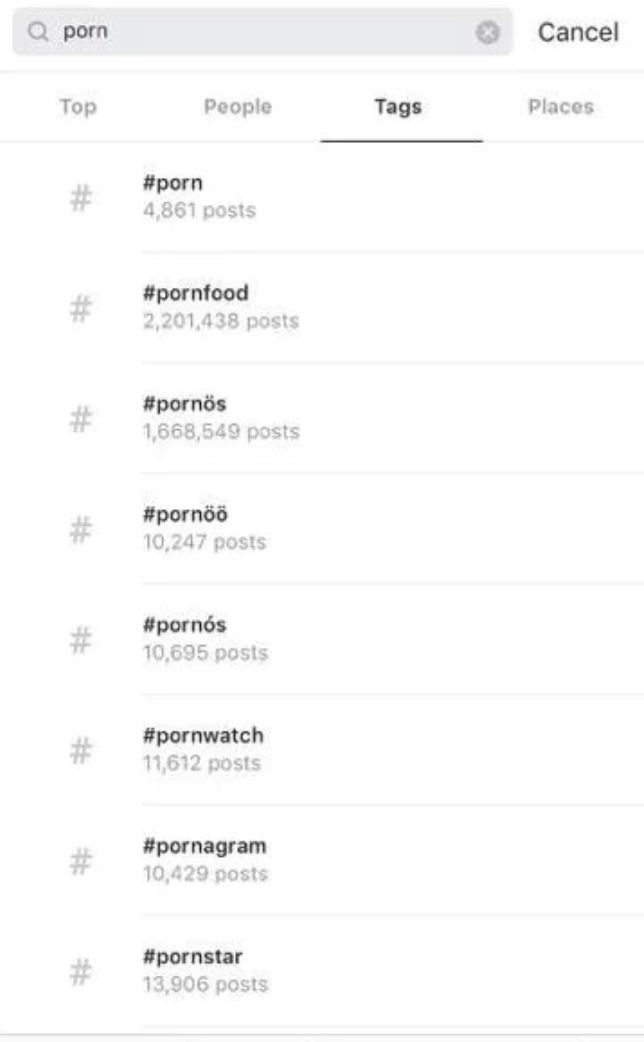 When searching #porn, a variety of other options like  #pornogirl and #pornwatch will give you the content you are searching for. Teaser videos of girls in bikinis and snippets of actual porn videos are some of the posts you can find.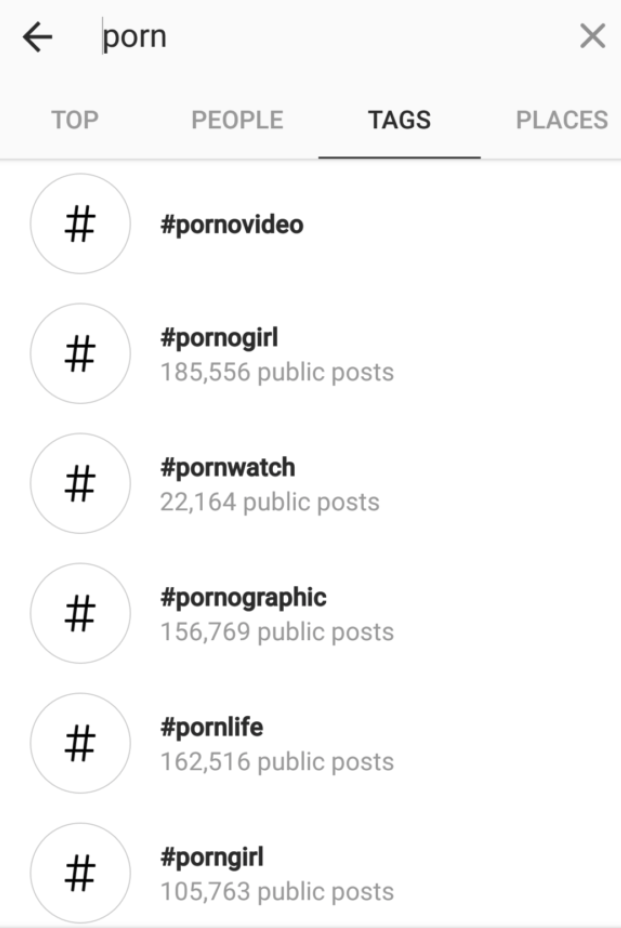 2) Try Detailed Hashtags In Different Languages

You can find some of the dirtiest content on Instagram under hashtags in foreign languages. In 2016, over 1 million porn videos were found on Instagram under Arabic hashtags. However, the social media giant caught on and deleted the majority of foreign language NSFW content. It's still worth a shot to try out basic hashtags in different languages, but you'll likely find content using longer, more detailed hashtags. Double-check with Google Translate first. Once you find a promising photo or video, see if there are hashtags in foreign languages accompanying it. Tap them and see if you're whisked off to some faraway Instaporn paradise.
3) Autocomplete is your NSFW friend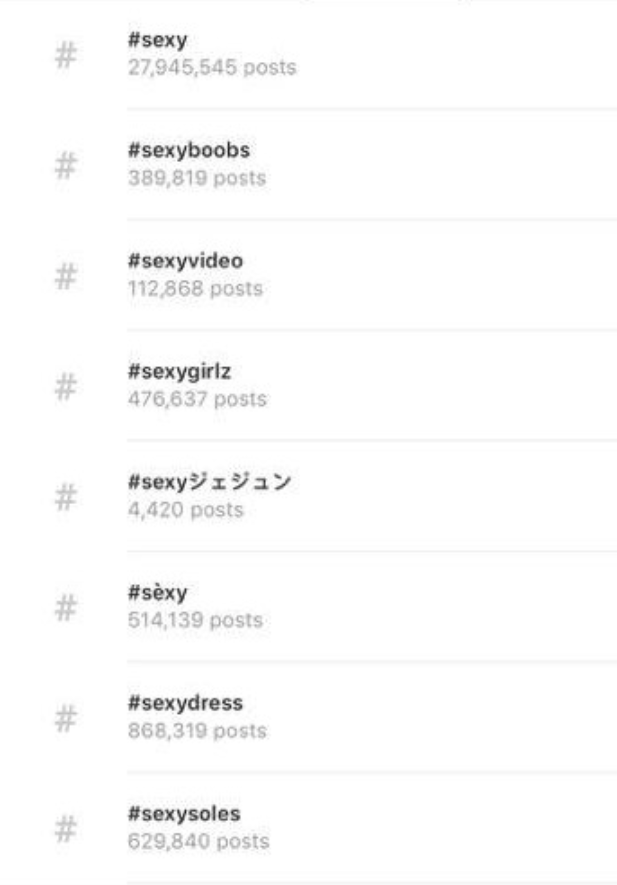 You're not the only one with your mind in the gutter. Instagram's autocomplete suggestions for "sexy" reveals a whole universe of NSFW hashtags that may tickle your fancy. You may discover new kinks or find some solidarity amongst the Instaporn-loving masses. And you thought you were the only one who had a thing for sexy farmers!
Searching for porn on Instagram may seem like a lot of hard work for little reward. It's true that even the most hardcore Instaporn is practically G-rated by today's Internet standards. You'll see a lot of five-second clips of bouncing breasts and butts, and endless droves of mirror selfies of men naked from the waist down, tight shots of cleavage, and twerking videos.
But in a world where finding porn on the Internet is almost too easy, there's something to be said about the delayed gratification that goes along with hitting the Instaporn jackpot.
4) Get Familiar With The Most Common Instaporn Emoji Hashtags

Fruits and Vegetables: Restrict yourself to the obvious sexual fruits and vegetables. It's no surprise that the peach emoji has emerged as the female equivalent of the eggplant emoji. Ditto on the pairing of cherries emoji. Eggplants remain your best bet for naked shots of men. For whatever reason, the banana emoji just hasn't caught on. We're not totally sure, but there might be something to be said for the strawberry.

The Angel and the Devil: A classic duo that will yield plenty of NSFW content.

The Tongue: The tongue emoji will give viewers a mixture of results, including a few furry animals. However, if you dig around you will find butts and abs worthy of a lick.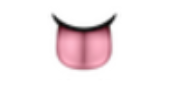 The Smirk: The smirking emoji is commonly used for flirting and sexting IRL, so it's assumed there will be some flirty material on Instagram. If you search with this emoji, you will find a little skin tease.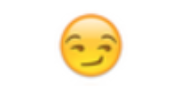 Sexual Finger Gestures and Sweat: The pointer finger and OK sign transcend all languages and cultural barriers. Like math, it is universally understood. The sweat emoji may be the hallmark of fitness Instagram, but it's also used to describe another type of physical exertion.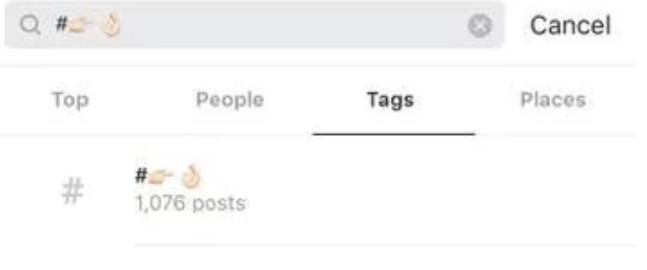 The over 18 symbol: This emoji seems tailor-made for Instaporn.
5) Rely On Related Hashtags To Find More Advanced Stuff
It's unlikely you'll hit the motherlode by simply searching under one of the more basic hashtags alone. Instagram's search function will offer up "related" terms. Tapping these related terms will expand your search to uncharted territory. With just a few taps, you can quickly see what other Instaporn emoji hashtags are currently in use.

6) Follow Porn Stars
Porn stars use their Instagram accounts to give a glimpse of their latest videos or to tease in general. Stars like Asa Akira and Christy Mack post near graphic photos to test the social media app's boundaries. Even if you aren't searching for smut at the moment, following some of your favorite performers is a good way to keep up with their upcoming work, appearances, live cam shows, or business ventures. While you may not see exactly what you desire, they'll leave enough to the imagination to make the hunt through their profile worthwhile.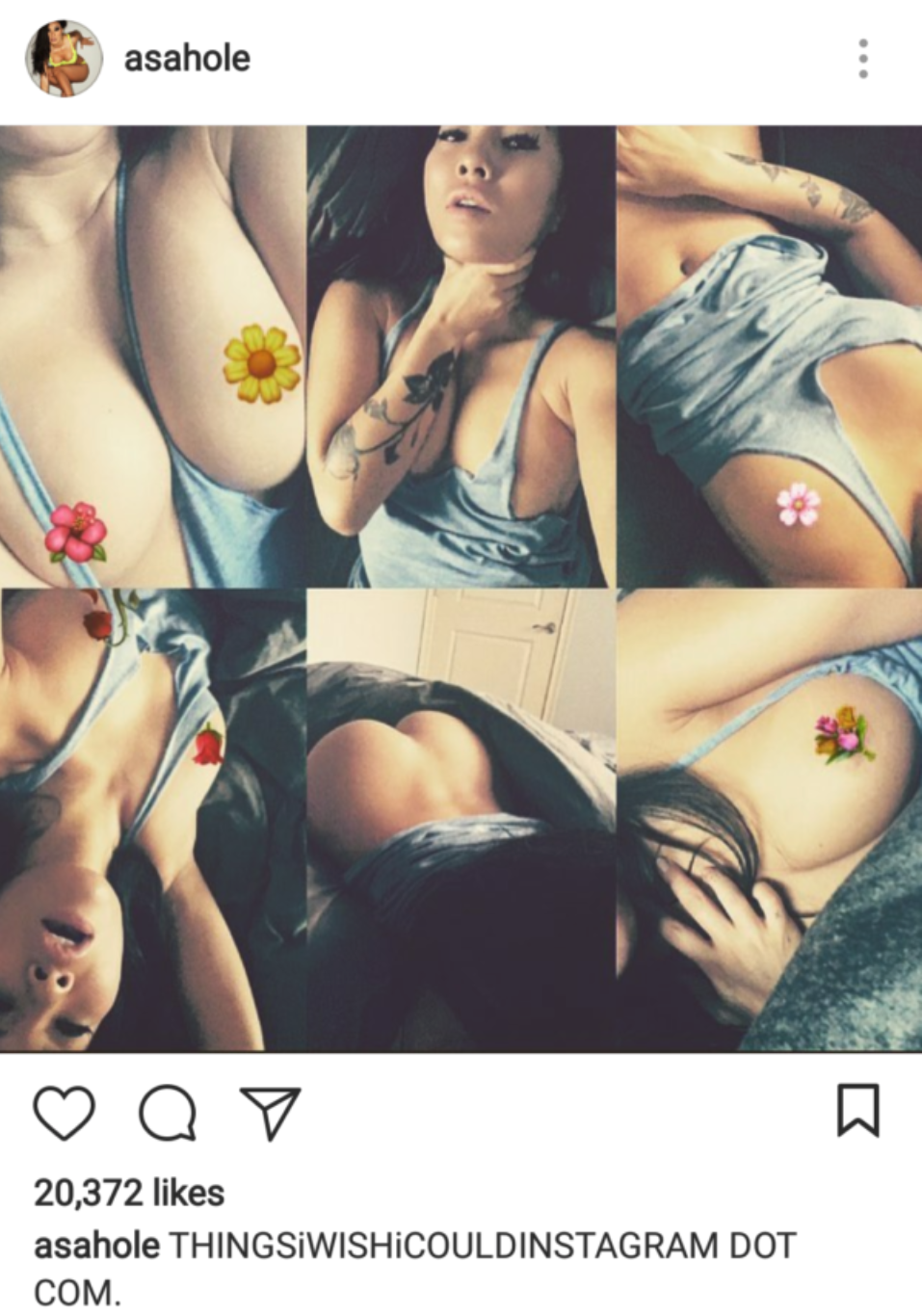 Or you could just take the easy route and visit one of these free porn sites.
This article first appeared on The Daily Dot