If you've ever pondered what it would be like to say or do the exact wrong thing at the most improper moment, then you are well-versed with the phenomenon of the "Imp of the Perverse." This phrase encapsulates those mischievous and confounding urges we have to be as inappropriate as possible.
We all have a bit of this impishness in us, which accounts for any dark sense of humor we might have. As such, if you don't admit that these irreverent and morbid jokes are hilarious, then you're just straight-up lying:
20.
jesus christ, jean. pic.twitter.com/n3xZtEfipB

— Mr. Bad Guy (@Tess) April 11, 2017
19.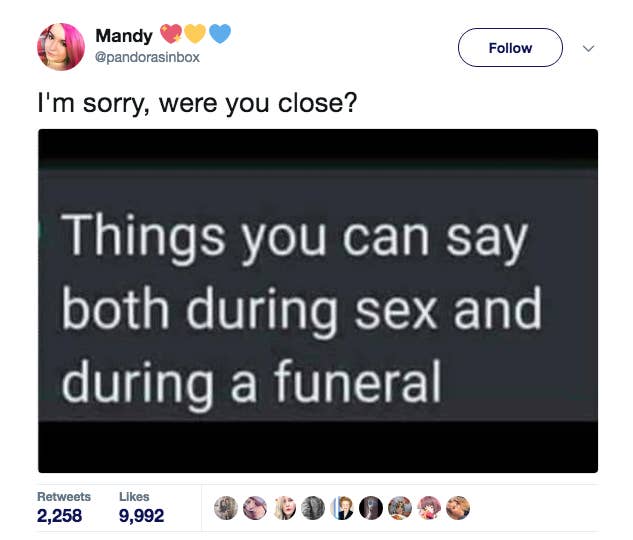 18.
17.
i was so high that i thought gpa meant grade point average and then i realized she meant her grandpa who is dead pic.twitter.com/Uyw1P9KK3Z

— james (@anuscosgrove) February 21, 2016
16.
This May Be My Last Tweet pic.twitter.com/oe81OrrN8e

— Silkaline  (@GiveItUp4_Ty) August 3, 2017
15.
14.
13.
12.
11.
10.
9.
8.
7.
6.
5.
4.
3.
2.
1.