A Pennsylvania woman was left outraged and embarrassed after she went out to dinner in a new crop top and was kicked out after being told her outfit was "too provocative."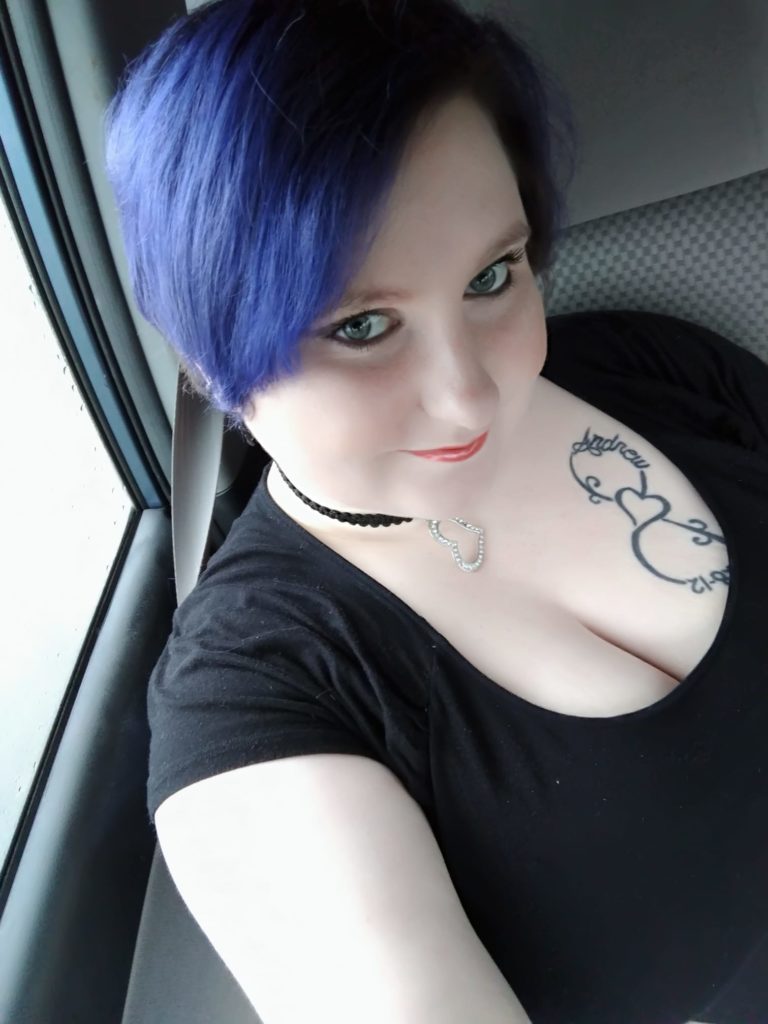 In a now-viral post penned on May 29, Sueretta Emke recalled how she was initially nervous about wearing her new outfit in public, but decided to wear it anyway after a long day spent with family to grab some dinner at their local buffet—the Goldan Corral—in Erie, Pennsylvania.
Hey guys so….. This picture was taken Sunday night right after I was kicked out of golden corral in Erie PA. (The one on peach street) because i was supposedly dressed "too provocatively " what happened was Sunday my husband and I went to Erie PA to celebrate our sons birthday with my best friend and her kids since they couldn't make it to his party the day b4. We went to Chuck E Cheese first then the zoo then golden corral.
However, after getting her son settled and making her way to the buffet, Emke was approached by the manager, who told her another customer had complained about Emke's outfit.
Long story short After getting Aiden settled and then helping my friends son get some fruit. I went up to get myself something to eat . When I was approached by a manager and told I was dressed "too provocatively" and another customer had complained so I needed to put something else on or leave. 
When Emke explained she had no change of clothes, the manager replied that he didn't care and accused her of "showing too much," though he wouldn't say what exactly she was showing "too much" of.
I explained that we drove an hour there I didn't just have clothes I could change into but he didnt care. He never would tell me exactly what I was showing too much of when I asked point blank what I was showing too much of. He would respond that it wasnt his place to say.

Ummm excuse me ???? Anyway like I said trying to keep this long story short . So after that and then my husband talking with him and then him proceeding to go to the table ( right after my husband talked to him) and caused an even bigger seen.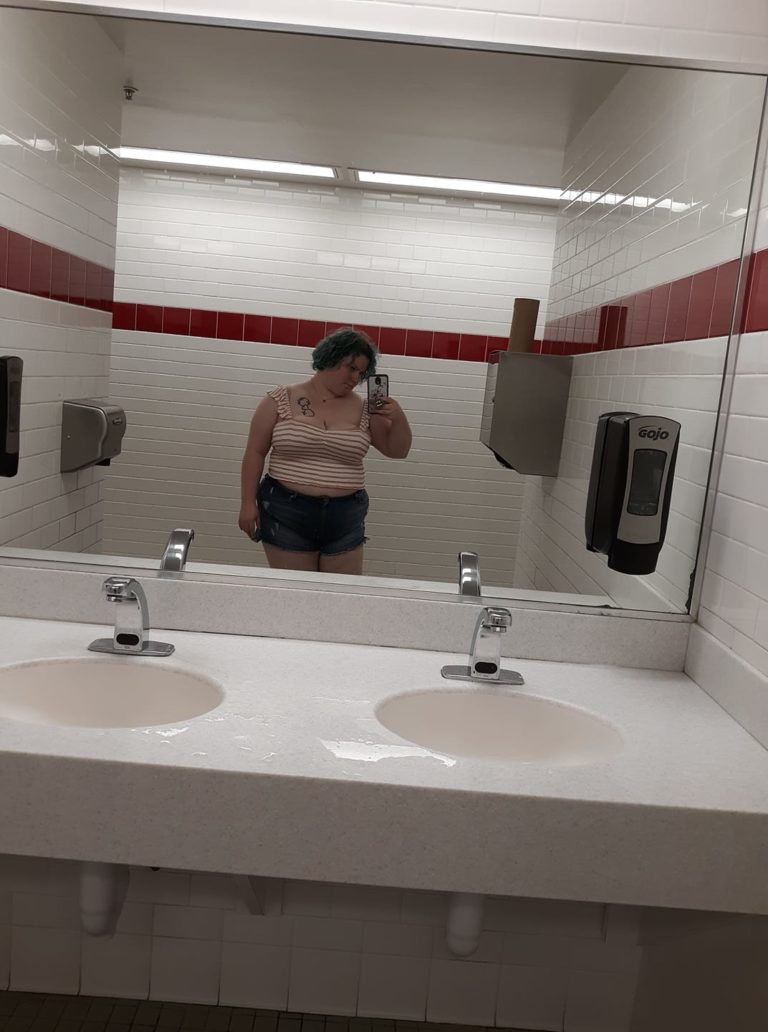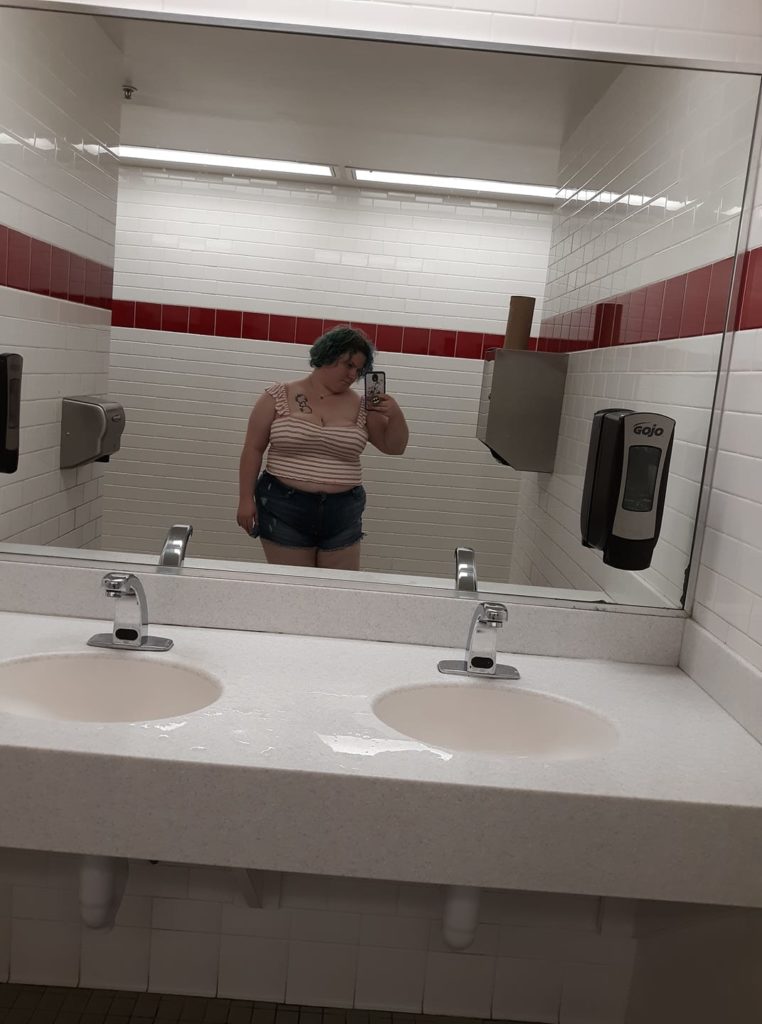 The family was forced to leave the Golden Corral, despite the restaurant's lack of a dress code. Emke explained in her Facebook post that she is convinced she was discriminated against for her weight, considering she has seen other people in far more scandalous outfits at the buffet in the past.
After everything we were forced to leave. They have no dress code and even if they did they just cant pick n choose who they are going to make up a dress code or enforce in on based on another customer complaint.

I have seen people in there wearing less and nothing is said to them but I really do believe something was said to me because im not thin so it's not considered sexy .. I asked the franchise owner (who when we called today was extremely rude just like his manager.)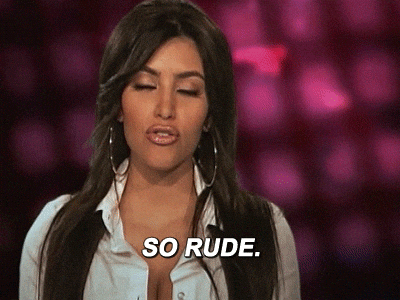 Ok so if I'm at your restaurant and someone is in their religious garb if that were to offend me and I were to say something you would kick them out??? Because thats NOT ok either ! He ignored my question and continued on his point of that no they dont have a dress code (which the manager tried to say they did) but they are a family restaurant so if another customer complains they then address the persons attire.. (again ummm what???

He then said for example if someone comes in with profanity on their shirt if another customer complains they will ask them to cover up the profanity. Ummm that's NOT what I asked.
She went on to share how devastating it was to wear a brand new shirt and feel cute, only to be shamed and humiliated for her appearance by strangers at a restaurant.
What really sucks was that was a new shirt. I've never owned a crop top before and I was nervous at first about wearing it but my husband loved the way it looked on me and encouraged me to wear it since I liked it so much.

I really felt cute in it and now I never wanna wear that shirt again even though it was the first time I ever wore it and I felt good about my self in it…. please feel free to share this post as I made it public so that everyone can know how they treat PAYING customers.
All the comments on Emke's post were beyond supportive, and encouraged the mom to wear whatever she wants to wear as long as she feels cute in it.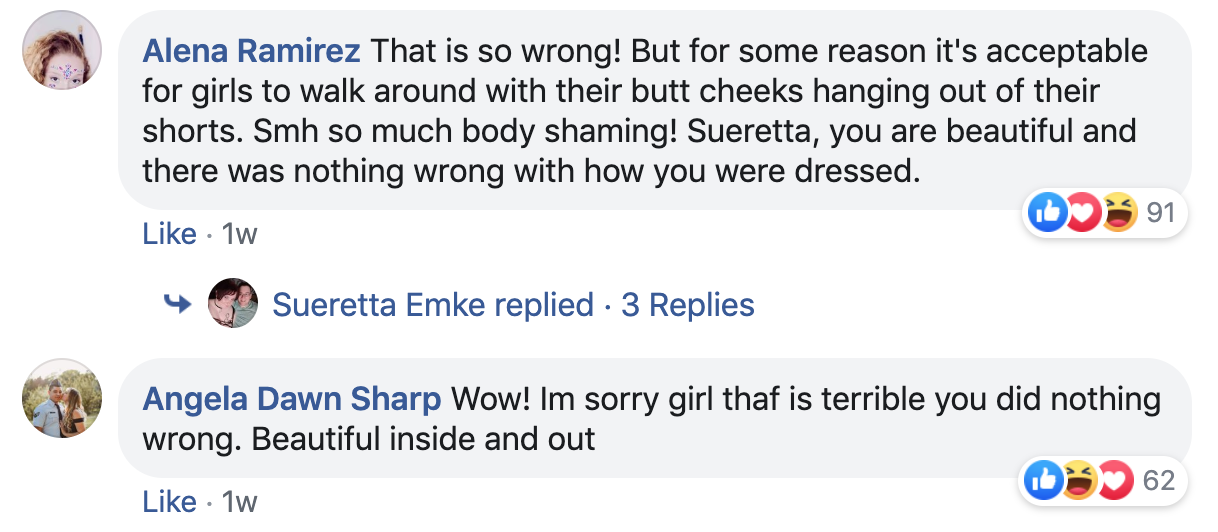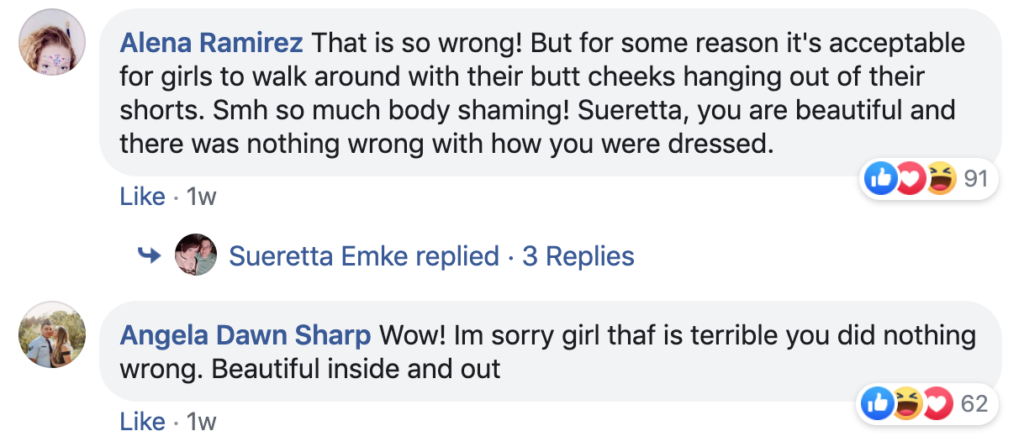 Emke gave an update in the comments section of her Facebook post to say that she'd reached a corporate-level employee at Golden Corral, who "already knew who I was and about the situation and apologized MANY times and agreed that it shouldn't have happened."
She added that she just wanted "the issues to be addressed and changed so no one in the future would be treated that way," as well as a refund for the family's meal since they weren't issued one the day they were kicked out of the restaurant.
"So I'm happy that things are changing for the good because of this," Emke added, before revealing that corporate was sending her some GC gift cards. "Thank you everyone for you support. I hope there will be a day that no one is treated this way. But until then I'll just keep trying to change the world for the better of ALL people…and hey the gift cards are a nice touch."