There's been a lot of drama surrounding Khloé Kardashian and Tristan Thompson this year. The couple, who welcomed their first child, True, also had a bit of a rough patch in terms of their relationship.

A week before she gave birth to her daughter, reports leaked that her boyfriend and father of her child, Tristan Thompson, had been cheating on her throughout her pregnancy. Videos leaked of Thompson in a club kissing multiple women, and as time went on, more and more "side chicks" came forward.
The cheating scandal escalated, as overtime more sources came forward to reveal multiple affairs–some telling Entertainment Tonight that one of them occurred the night before Khloé's baby shower. Khloé had been living in Cleveland, Ohio with Thompson after the cheating scandal and birth of their daughter on doctor's orders. Inevitably, Khloé decided to stay with Tristan in order to make things work for their daughter. Her family, however, was not super supportive of her decision. Sources told Us Weekly that:
…they know that in order to have Khloe back in their lives, they have to accept him and they'll support Khloé in whatever she chooses.
Many of the family members (and Khoé's friends) slammed Tristan after the cheating scandal first broke. Even Kim Kardashian's husband, Kanye West, called Thompson out in a song on his new album. But, right after the news broke and family members were speaking ill of Tristan in public–he blocked a lot of them on social media. This included Kim Kardashian. After she said she was angry about the situation when appearing on The Ellen Show, Tristan blocked her on Instagram.
But, at Khloé's birthday party this week–both Kim and Tristan were in attendance. And, she finally confronted him about blocking her on the 'gram. She posted a video asking fans if she should "ask this guy to unblock her."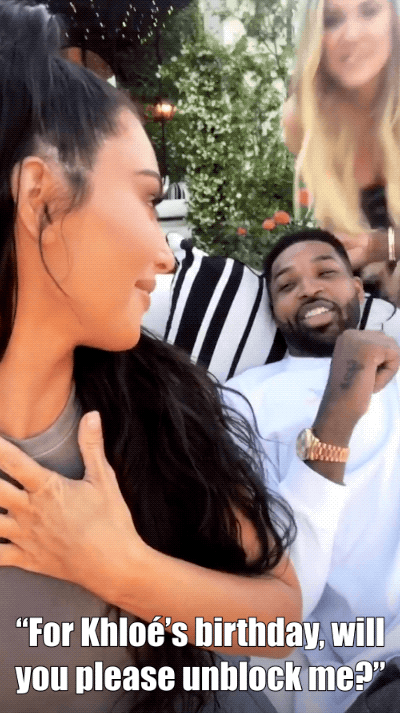 And, awkwardly, Tristan gave two thumbs up that he would unblock Kim on Instagram.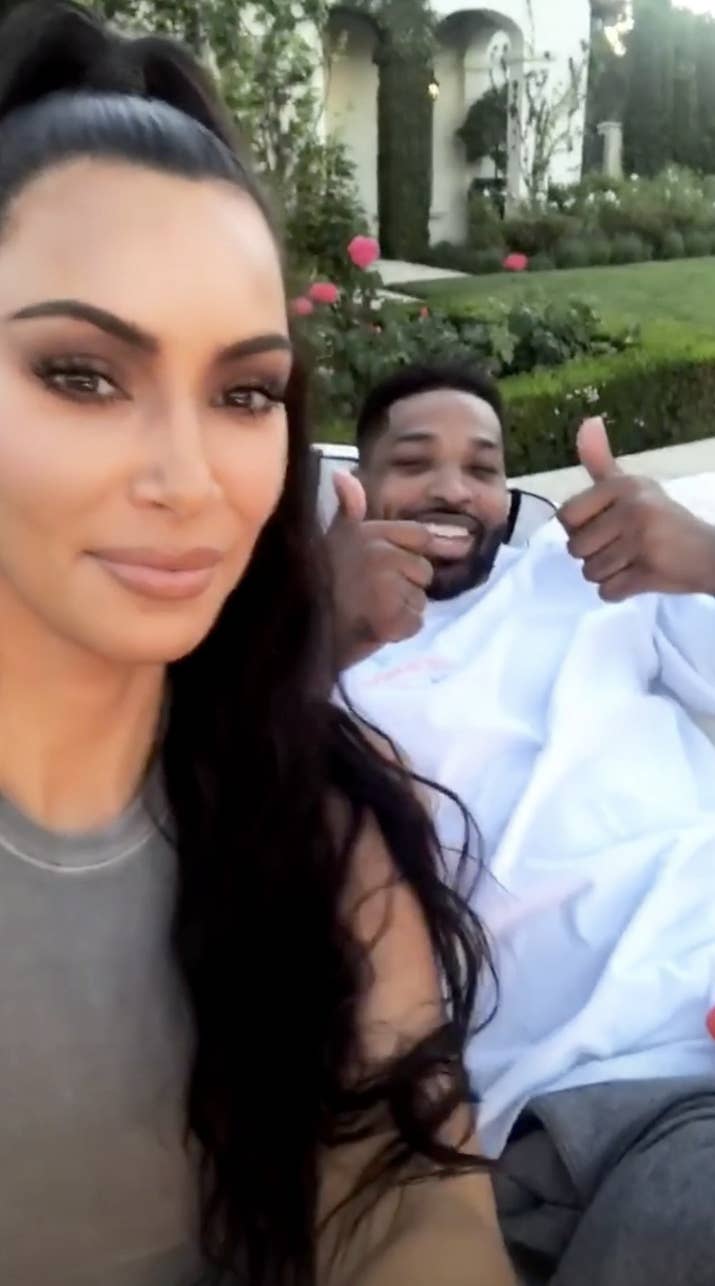 Khloé screamed in the background–"do it right now!" And, he did.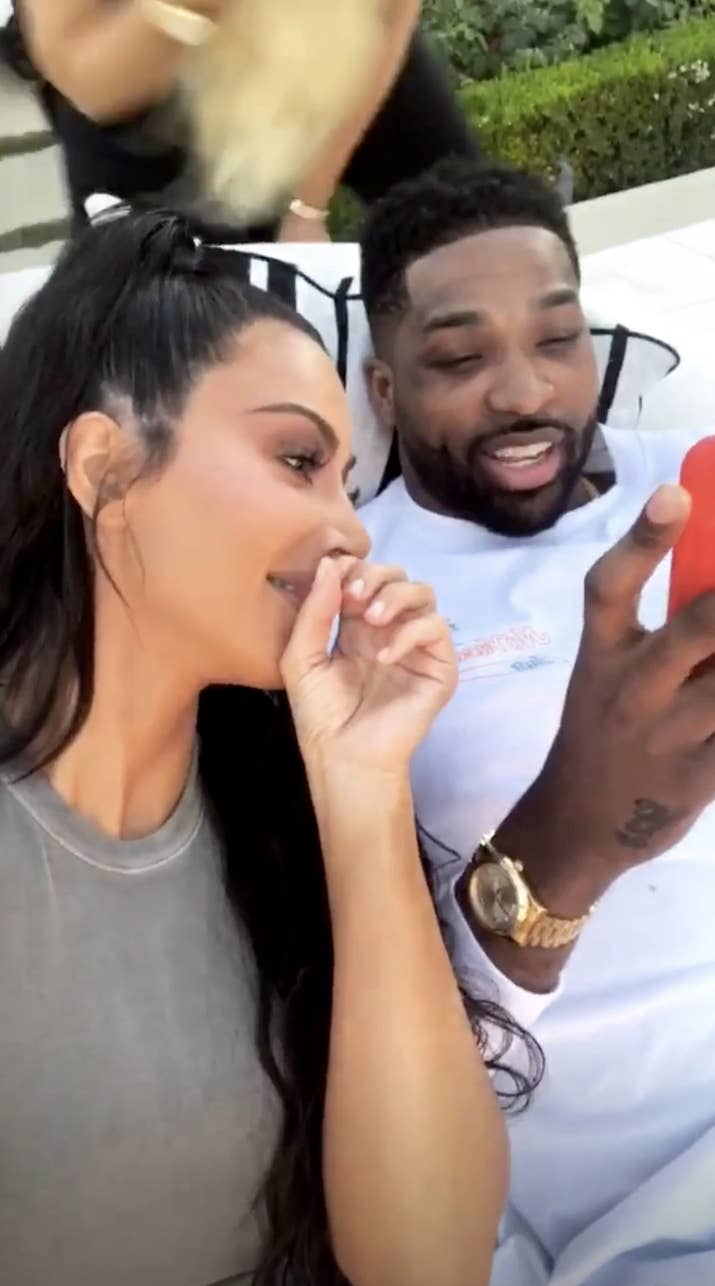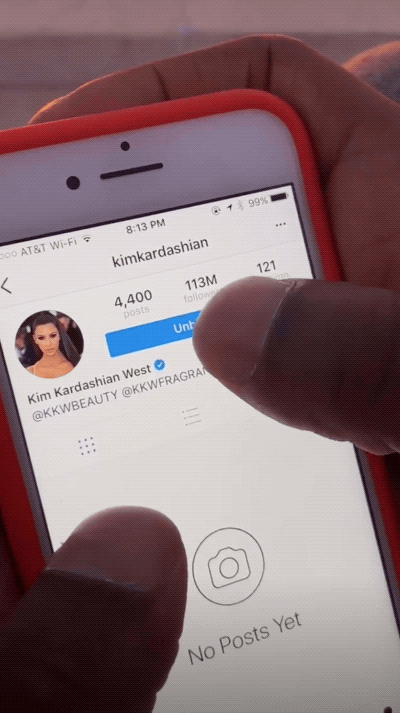 But, it turns out he also had Khloé's two best friends, Malika and Khadijah, blocked. Kim decided to yell in front of everyone that Tristan had given them the giant B as well. Clearly, Kim was playing no games when it comes to Tristan–trying to get him back into her sister's good graces. She even tried to grab his unlock code to share with Khloé–but, Tristan said KoKo "already knows it."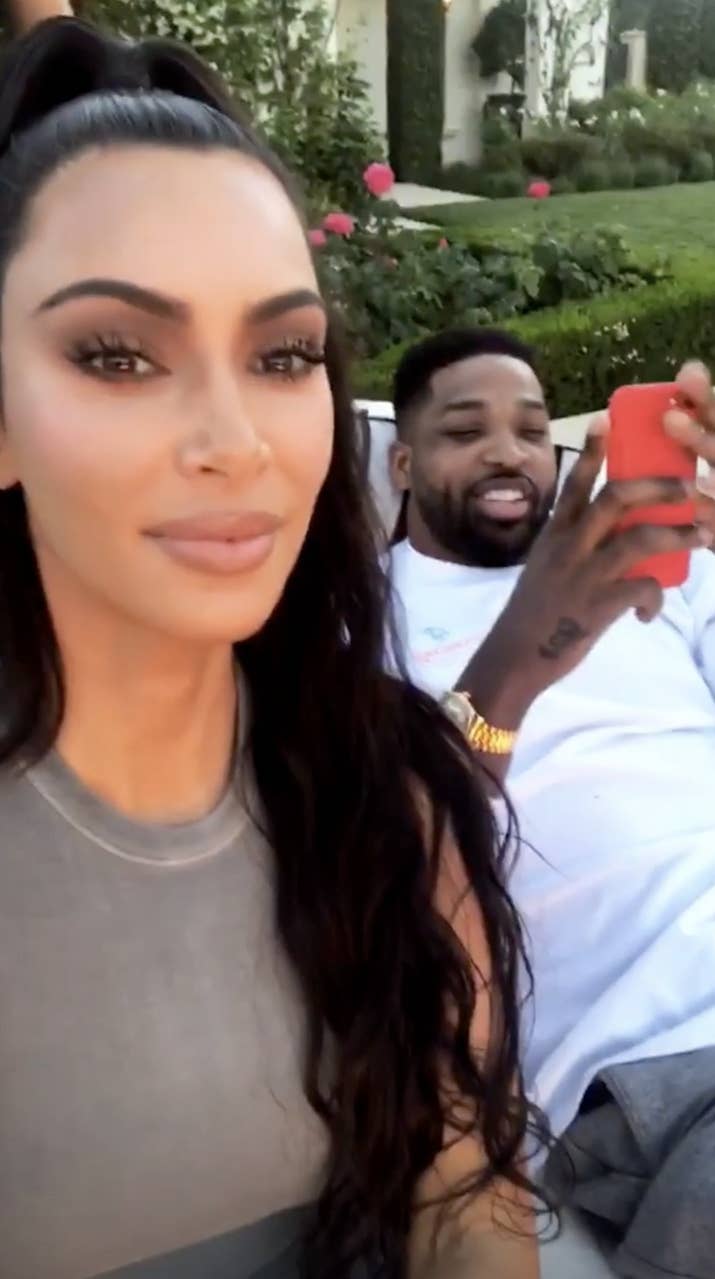 Welp–I guess things are moving in the "right direction" with the family and Tristan…or, so it seems. I'd keep an eye on this one, anyway, seeing as this dog has a history of straying.