16 years ago, one of the best romantic comedies of all time graced the big screens starring Reese Witherspoon as a southern fashion designer that goes back to her roots in Alabama to get her husband, the handsome Josh Lucas, to give her a divorce so she can marry the rich, handsome, and political Patrick Dempsey.
While the cast alone is enough to make you want to watch the movie, the humor and wit really bring you in. What keeps you locked and falling even more in love with the film every single time you watch it is the relatability of going back to your small hometown after you had moved onto bigger and better things–like Witherspoon's character.
For those who have seen the movie, Witherspoon plays Melanie Smooter who grew up a risky, cutthroat southern belle. She married Josh Lucas, Jake Perry, right out of high school after they had gotten pregnant.
When they lost their baby, Melanie moved to New York City to make something of herself as a fashion designer. She created an alias for herself and a brand new life, leaving her husband, friends, and even her parents back in Alabama.
But, when she meets Andrew Hennings (Patrick Dempsey) and he proposes, she realizes she needs to go back to Alabama to finalize her divorce from Jake. The movie follows the two in their reunion and shows that you can take the girl out of Alabama, but you can't take Alabama (and true love) out of the girl.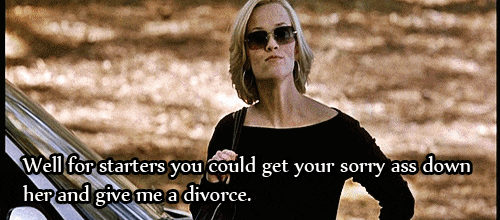 For years, I have watched this movie at least once a month when Lifetime, Oxygen, or HBO played it–and, since getting rid of cable, I had to buy it on Amazon to make sure I can continue the legacy. While rewatching the classic is a serious favorite pastime, I have been saying for years that there should be a sequel. It seems as though Josh Lucas may have heard my pleas.
In a recent interview on The Talk, Lucas told the hosts that he'd 100% be into doing a "Sweet Home Alabama" sequel. On the show, he said:
I think it would be so fascinating to see where these two characters and the children and where everyone ended up. Are they still together? Are they divorced? I mean, there's so many different ideas that I think, you know, we all know life is long and complex and they had an interesting relationship to begin with, the two characters.
Obviously, I'm thriving and clearly happy to hear that at least one of the characters is into it. And, seeing as Reese Witherspoon is going down memory lane and revamping "Legally Blonde," there's no reason she shouldn't bring back that southern twang for a sequel. There are a number of reasons why she should.
6. We need to know what happened to Jake and Mel.
Clearly, at the end of the movie the two end up "married again," after Melanie leaves Andrew at the altar. And, while having their "wedding dance" to Sweet Home Alabama is the perfect ending to the back-and-forth love story they had–I need to know what happened next.
In the credits, we see that the two had a baby and Jake's business was doing well. But, did they end up staying in Alabama as a family? Or, did they move to New York permanently for Melanie's fashion line?
Did they stay together, despite all of their disagreements and issues? Did they end up divorced because they fought like cats and dogs?
We. Need. Answers.
5. What happened to McDreamy?
After Melanie left Andrew at the altar, we know he was a total sweetheart telling her to go. His mother, on the other hand, (played by the brilliant Candice Bergen) was not as thrilled.
What happened to Andrew Hennings? Did end up winning the election? Did he find someone else to love? Does he seek revenge on Melanie and trash her name in the papers? Did his mom blacklist Melanie from the New York fashion world?
Seeing as Dempsey is no longer on Grey's Anatomy, reviving his role for this movie would do wonders for his career.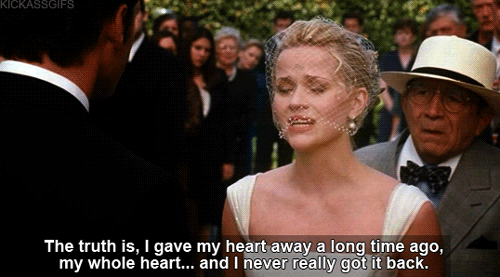 4. We need more of Nathan Lee Graham.
Graham played Melanie's gay friend from New York City, Frederick Montana. He was a gem in the movie and had a lot of witty and hilarious one-liners–so, obviously, we want more of him.
Is he the fun uncle to Mel's kid? Does he find himself another handsome man that looks like Jake since he was "already spoken for?"
3. Speaking of, they should set up Bobby Ray and Frederick Montana.
Any fan knows that one big issue in the movie was when Mel got wasted and outted her close childhood friend, Bobby Ray, for being gay. While Jake and Mel knew, not many of their other friends did and it was a scene of betrayal.
But, seeing as both Bobby Ray and Frederick are single, it would be sweet to have a little romance happen on the side. No, not because they're both gay–but, because Bobby Ray seemed to be interested in reading some fashion mags and press, which we know when he tells Mel Women's Wear Daily called her "less than mediocre."
2. Mel's parents are the absolute best.
While Melanie's mother always wanted her to get out of Alabama and live out her dreams, we know that she missed her only daughter when she returned home. It's adorable to see how Mel's parents kept southern traditions alive and well–like making homemade jam and surrendering to the North. It'd be interesting to see them both in New York and how they react or assimilate to the culture up there.
1. Shirtless. Josh. Lucas.
Josh Lucas is seriously a tall glass of water. Add that southern accent on and a pair of Levi jeans and I am melting in my sweatpants. There's nothing better than a good, romantic, hilarious movie with the lead actor being a stud. Plus, he and Reese Witherspoon did win the best kiss at the Teen Choice Awards way back when the film first came out–I'm sure no one wants to miss an opportunity to see him shirtless–again.