13.
They sat down and, from the girl's body language, you could tell she was into him. As the date progressed she closed off, then sat pretty much sideways, then was playing on her phone. The body language shift occurred over maybe 1.5 hours.

He didn't stop talking the entire time. She did give some nods and "uh huh"'s in response; even perked up a few times to contribute. But his monologue never stopped.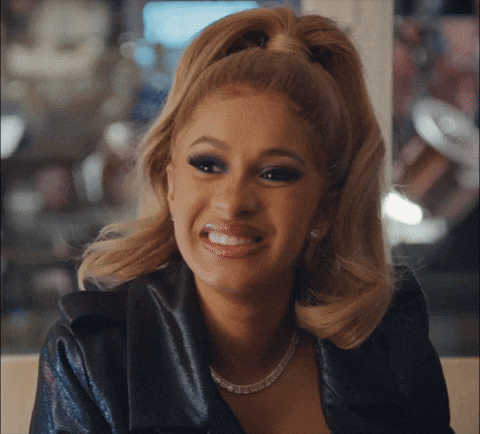 14.
Date seemed going well, but the guy was nervous and fidgety. He was rocking back on his chair a little as he would talk and eventually flew too close to the sun.

Toppled his chair backwards and knocked himself out cold. And peed his pants. He had to be taken out of the dining room on a stretcher over the span of 20 minutes, while his Tinder date did the honorable thing and immediately went to the bar and ordered shots.

We gave them to her on the house.
15.
This trashy couple I served were disgusting people to begin with and to top it off the woman was trying to be sneaky and jerk him off under the table. Unfortunately I saw this happening and just pretended like nothing was happening because I didn't want to deal with it.
16.
Working at a chili's on Valentine's Day, the girl gave me her number with her boyfriend in the bathroom, I came back and had to deal with her being sweet to him and nice the rest of the dinner. I did not call or text her, just was weird every time she'd look me in the eyes following.
17.
This wasn't so much as awkward but just unusual: Served a young couple at a high end Italian restaurant that came in wearing matching outfits. I asked them what the occasion was. They were celebrating their 3 month anniversary. I'm so glad they found each other.
18.
When I was waitressing in college, I witnessed the single most embarrassing thing to happen to a person to date.

Right in the middle of their dinner (and in the middle of our Friday night dinner rush), this poor guy stands up, taps his wine glass to get everyone's attention, and then proceeds to tell EVERYONE what a fantastic person his gf is, how much he loves her, and how lucky he is to have her in his life.

The whole time this is happening, she is just sitting there watching him with the most boring look on her face. It was so weird. Kind of like, 'Yeah, tell me something I don't know".

Then poor guy pulls out a ring, gets on one knee and asks her to marry him. She gives him the most disgusted look imaginable and says "THIS is the ring you expect me to say yes to? Are you retarded? Could you be any cheaper?"

Then she gets up and walks out, leaving the poor guy just kneeling there. I didn't charge him for the meal.

Edit: Just to clarify, this was a real rejection. Not only had they not even finished their meal when he proposed, a hostess at the restaurant knew the guy personally. Apparently it took him a really long time to get over it
19.
There was a couple sitting at the bar together – seemed like it was a first date. Maybe after 30min of them being together I'm in the back rolling silverware and the dude comes running into the back and goes, "there's an exit back here, right?" and proceeds to bolt out of the back door.
20.
I had a couple get in a huge fight while I was waiting on them. I tried to stay away from the table towards the end of the meal because the tension was so high. They were regular customers who I would see come in every few weeks, but I had never waited on them myself.

At one point, the man gets up and starts walking across the restaurant to leave. The woman stands up and screams across a crowded restaurant, "AND YOU MADE ME STICK MY FINGER UP YOUR ASS!!!" I never saw them in the restaurant again after that night.
21.
Was a cocktail waitress at a bar in a high-end restaurant a couple years ago. This couple comes in right around peak hours, guy looks annoyed, girl looks really excited. The whole time the girl is trying to talk to this guy and he's completely ignoring her.

He gets a call and talks on the phone for a good 10 minutes, hangs up and starts talking to anyone around him but her. He's getting more and more drunk and starts hitting on the female bartender and eventually the cocktail waitresses (myself included) telling us he could get us all much better jobs in Atlanta.

The girl he's on a date with has started crying at this point and once he actually notices he yells at the bartender because it was obviously restaurant's fault for her being upset. She yells at him to stop yelling at the bartender because he's been such an awful date and he goes off, tells her he didn't even want to eat here, she should've picked a better place, and he isn't paying for her food and drinks.

He then tells her that she didn't look fat in her picture and he wouldn't have asked her out if he'd known she was that big (probably met online kind of thing). She retreats to the bathroom and the guy continues to make a scene.

Another girl at the bar and I go to check on her while the bartenders and manager try to deal with him. The girl is super upset and I tell her there's a back door she can leave through and I can get her tab from the bartender.

I go back out and the guy had already stormed out and refused to pay, leaving his date with a nearly $200 check.

She didn't have the money to pay so a couple of the bar regulars covered it. Made the whole night super awkward and stressful.

Definitely one of the more memorable experiences of that place.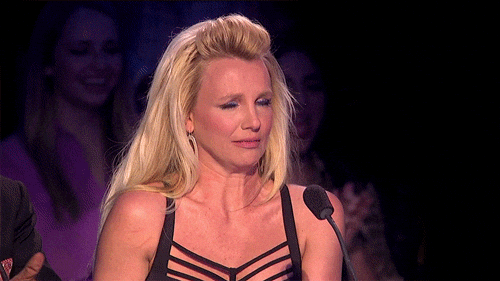 22.
In law school I always worked the Sunday morning shift at the restaurant in town and it was always soooo dead but I'd bring homework so it was mostly ok. Every other week, this couple would come in and order G&Ts and nachos and sit for hours talking about how attracted they were to each other, their sex life, and would joke about sneaking around and what not.

I never thought much of it. Until one day, I walked into the dining room from the kitchen and saw the lady had already been seated in a booth facing me. Her dude's bald head was across from her, facing away from me.

I approached the table, about to ask the love birds if they wanted their usual, when the dude turned around and IT WAS A DIFFERENT DUDE. The lady looked at me sheepishly as he mentioned to me it was his WIFE'S birthday and they had never been at my restaurant before lmao.
23.
I've told this one here before. I worked in a resort hotel, high end, I waited tables in the fine dining restaurant. It was pretty common for people to propose there, so much so that I had a system for the whole thing.

One guy came in and wanted to do the ring in the champagne thing, and I talked him into doing a dessert alternative that doesn't result in a sticky ring and champagne on the floor. Anyway, long story short.

I bring the ring, she says "Dammit, I've told you before I'm not marrying you." He flips, she's super calm about it and basically treats him like a child having a tantrum, which to his credit he was not screaming or anything, just very upset.

He left, she ate the fucking dessert, eventually he came back and paid and they left together. Super awkward.