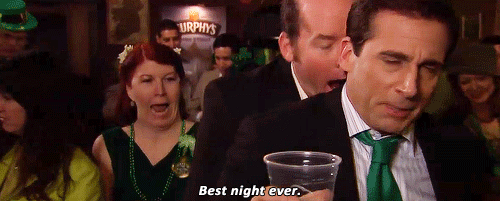 If you love to party, then Saint Patrick's Day must be one of your favorite holidays. And why wouldn't it be? You get to wear green, drink to excess, and listen to dope AF music.
Saint Patty's Day is the one day of the year we honor our Irish brethren. But in all reality most people DGAF about that, they just want to get their drink on.
And as per usual, some people go a tad harder than others. They party wicked hard in the name of all that is green and shamrock shaped, and inspire the rest of us to take our Saint Patty's Days to the next level.
So this Saint Patrick's Day, go hard or go home, 'cause its the best day of the year. Now get out there and Riverdance yourself to the nearest pub, and grab yourself a pint of green beer!
These 19 drunk people did Saint Patrick's Day right:
---
1.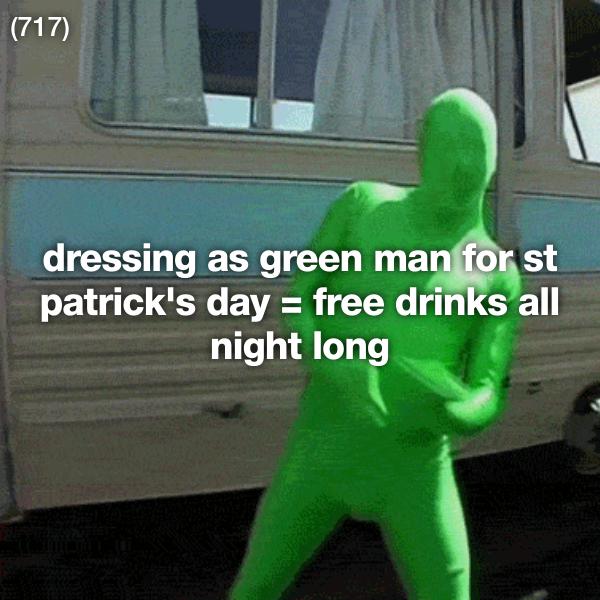 2.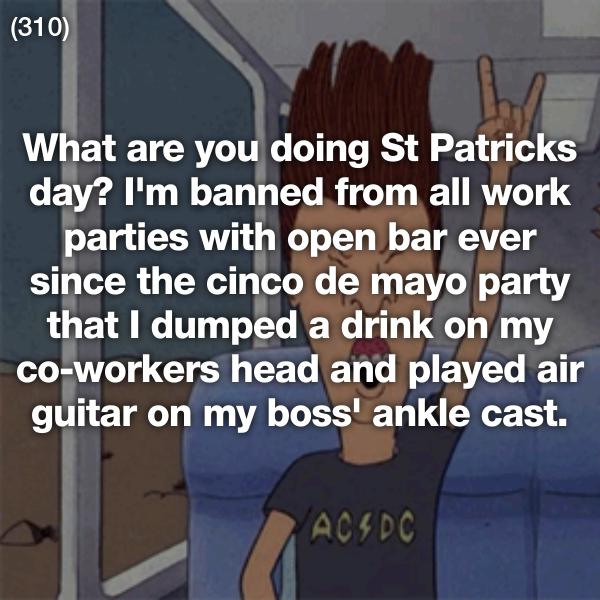 3.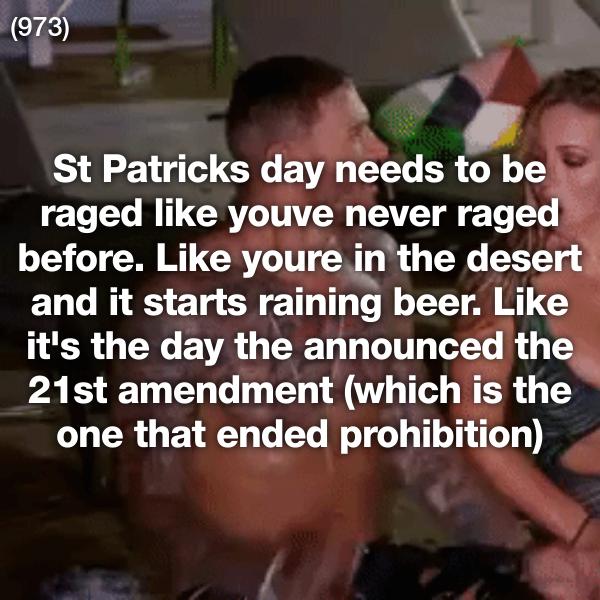 4.