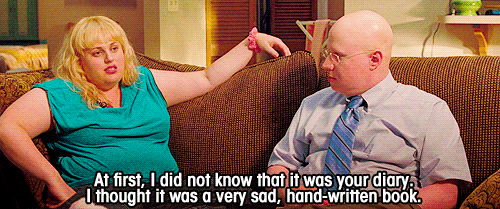 Living with people can be a hit or miss. Sure, sometimes you can end up living with a stranger that turns into your BFF or moving in with your SO makes the relationship better. But despite all the good things that can come from having a roommate, there are a lot of sh*tty aspects as well.
The lack of privacy, mess that isn't your own, and excess noise can really blow, but those are the obvious cons that come with living with someone. You can't be shocked when a roommate leaves some dishes in a sink, or needs to use the bathroom you share when you're on the can.
But there are some roommate cons that you don't really anticipate. The roommate that has ridiculously loud sex all the time, or the one that has people over 24/7 could drive you to pull your hair out of your head. Although those suck, there are other roommates that are WAY worse.
Want to hear about the worst of the worst? Read the following 19 roommate horror stories. Seriously, after reading about these roommates from hell, you're going to never want a roommate again.
These 19 roommate horror stories will make you want to live alone:
---
1.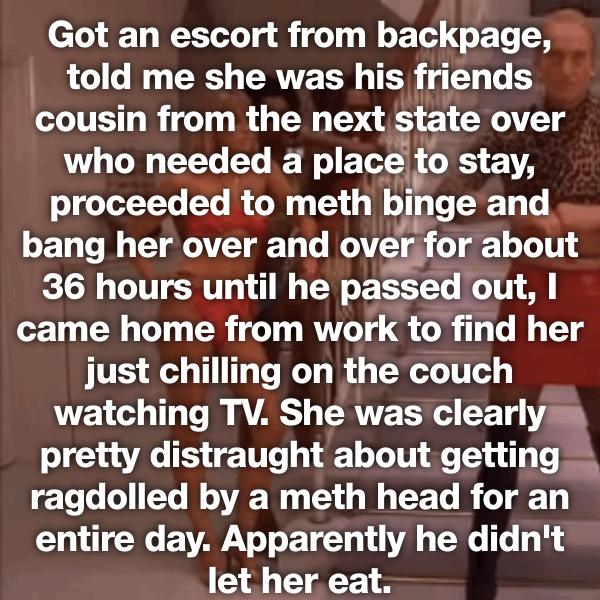 2.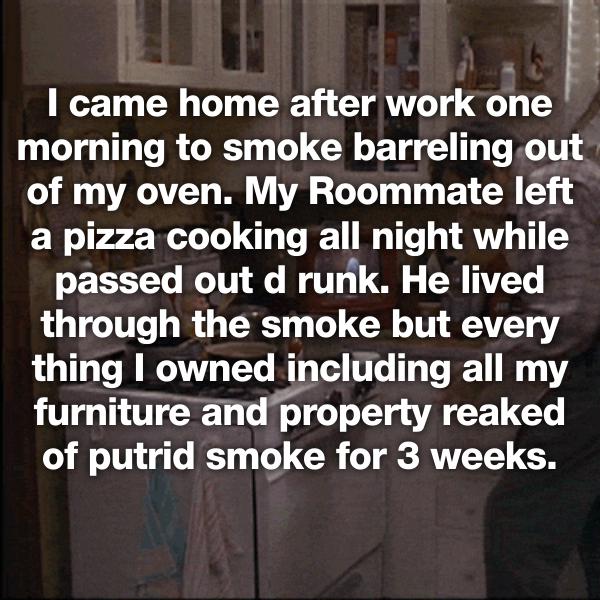 3.
4.