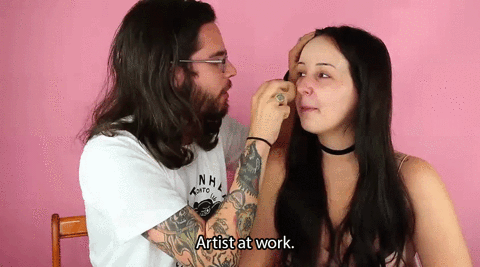 Makeup artists do wonders, let's put that fact out there. Seriously, whenever I walk into Sephora, all I ever want to do is get some sort of makeup by those perfectly primped beauties that work there. I can only do the bare minimum when it comes to makeup, so I've always been fascinated with those that are talented enough to not only do their own makeup so flawlessly but also help others achieve that look that makes others go, 'YAAAS KWEEN!"
I've watched a bajillion YouTube videos with a bunch of makeup and beauty bloggers and I still will never reach the level that they're at. So, I'll just sit in my corner of the world and admire their talent from afar. Literally, makeup artists are artistes! The face is a canvas and whatever they come up with will most likely be insta-worthy.
But the hype behind the work of being a makeup artist isn't all that glamorous. Yes, they get to play with the hippest new makeup products (HELLO FENTY BEAUTY!) but there's always a downside that we normal people don't get to see. One of the biggest downsides can be clients. Yes, we get it. You had a vision of what you wanted to look like and the makeup artist may have been a little off but you don't have to be such a raging b*tch over it. Chill out, they're human  and being paid to make your a** look good, so sit back down in your chair and slow your roll, girlfriend.
These 21 makeup artists admit the most difficult clients they've worked with:
---
1.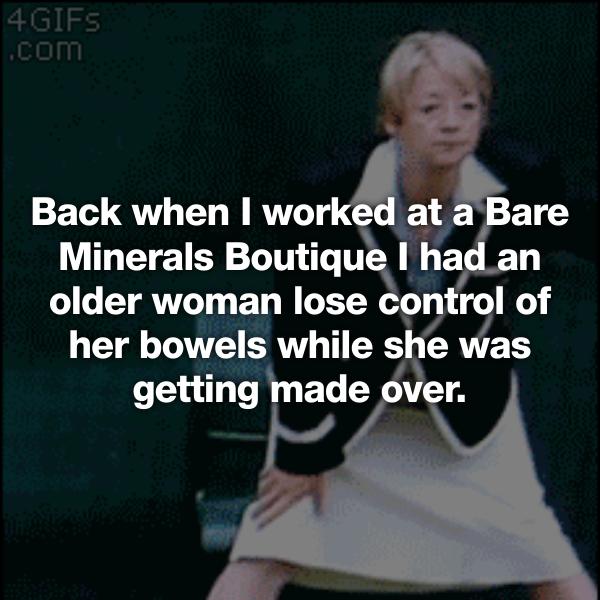 2.
3.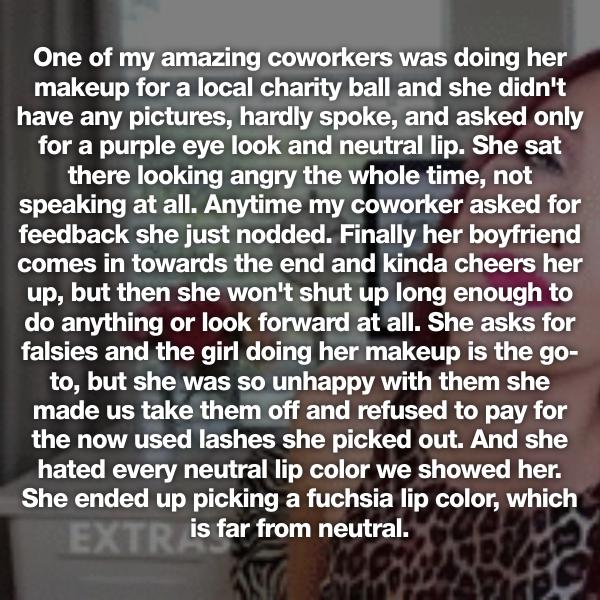 4.