Sometimes in life, you have to put aside your logistical reasonings and penchant for following the rules in order to help those in need around you. And you don't have one ounce of regret in doing it.
Maybe you had to steal the abused dog down the street who had been living a life of squalor for too many years. You mustered up the courage, broke into the backyard, and took that lil pup and gave it the home it deserved.
Or you assaulted your drunk roommate one night because he had gotten blackout at the bar, broken into your car, and tried to drive to McDonald's. You slept easy because you stopped a man from potentially killing people — and all for a Big Mac.
These 21 people have absolutely no regrets in doing illegal things for the people they love:
---
1.

2.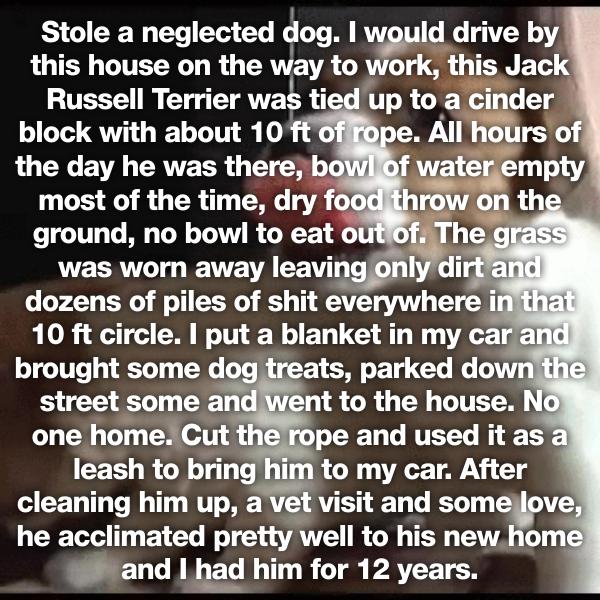 3.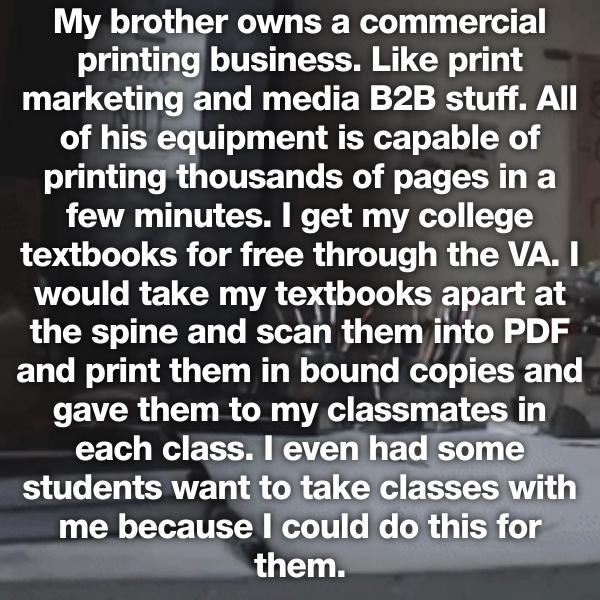 4.

5.