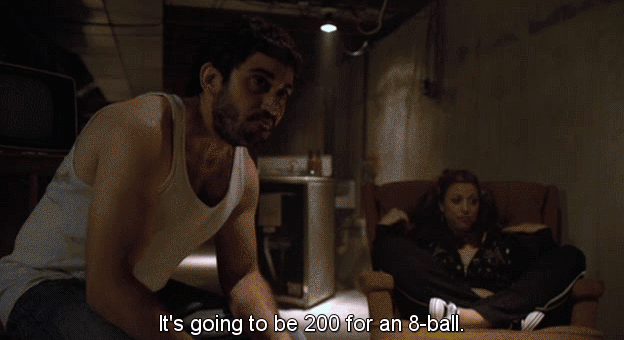 So, you're out with friends on a Friday night, enjoying a couple drinks. How else are you going to step up the party/weekend game? Drugs always up the ante, right? Then you go on a wild goose chase looking up a bunch of dealer numbers and hitting up shady friends that you haven't talked to in a while in order to get yourself an eighth or more.
What's your preference? Molly, PCP, weed, or shrooms? I'm sure you've been in the position where you've needed to score and have found yourself in a shady situation or two that you wish you weren't in. And if you haven't, then you're a f*cking square. Step up your game, man. It's all about making the party a little more fun, you know?
If you haven't been just a little scared from an stand offish drug dealer, then have you even really lived? Shady alleyways, weird backseats, or creepy houses are prone to the "scary drug deal" and if you're in or around those places, just know that you're probably about to experience a weird AF interaction with a drug dealer. The more you know, right?
These 21 people experienced truly sketchy AF drug deals:
---
1.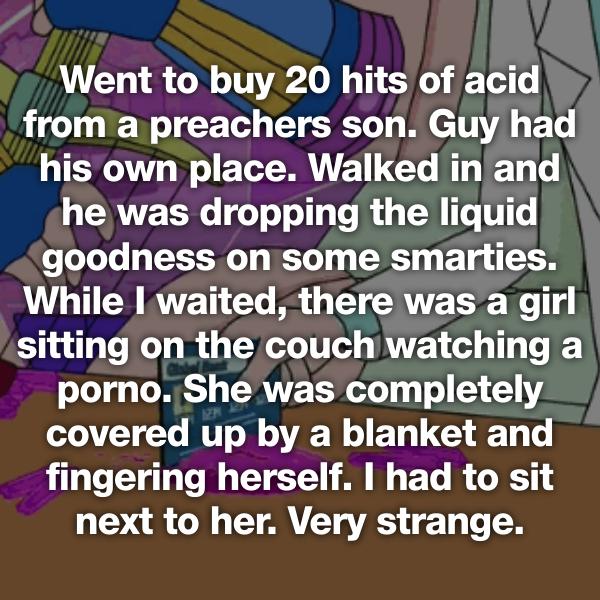 2.
3.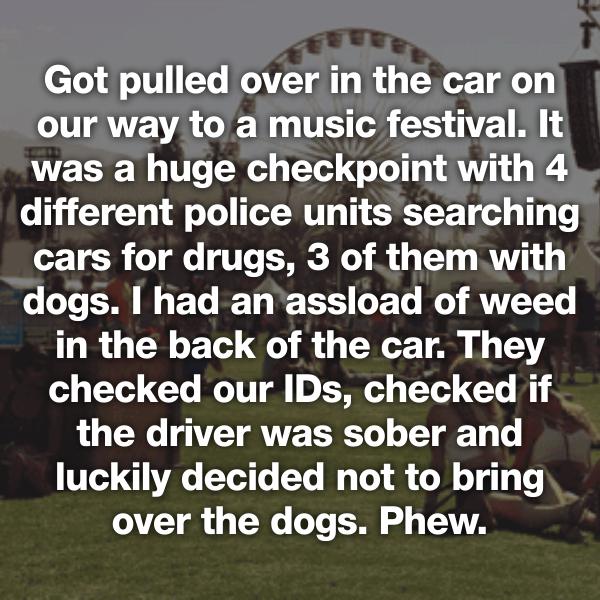 4.