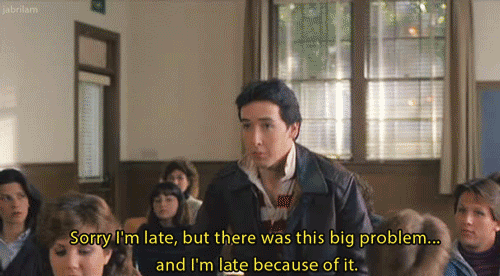 People always give excuses to get out of sh*t. Whether they want to get out of trouble or get out of doing something, excuse are a great way to avoid something. But the thing about excuses is that they're often untrue.
BETCHES BE LYING. And those liars that make up fake excuses make it harder for those honest folks. So when they give an excuse, even if it's something reasonable, people automatically doubt you're telling the truth. Then matters get worse if the TRUE excuse you have to give is a little crazy and unbelievable.
These 21 students know all about people thinking their excuses aren't true. It didn't help that these excuses are so beyond ridiculous that there's no way a sane person would believe them in the first place. But, they were in fact true! That one dude's trumpet was confiscated by the police, and that other kid's mom DID throw up in his backpack. So time to start trusting what people say.. and if not, at least ask for proof before you outright are like LIES!
These 21 students gave crazy excuses that were actually true:
---
1.
2.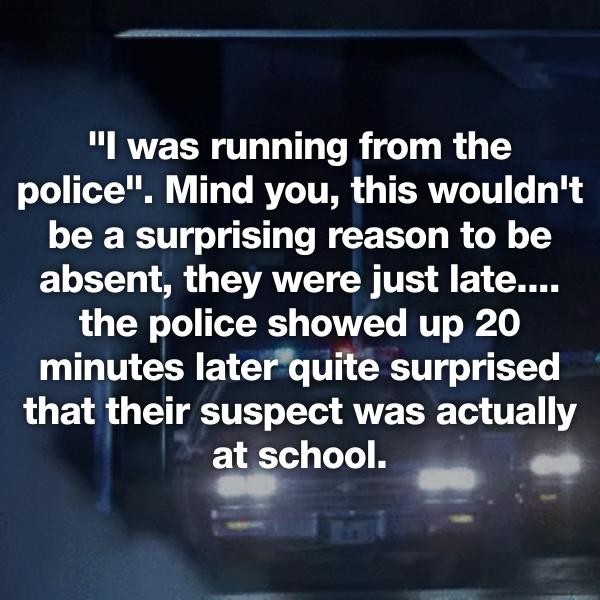 3.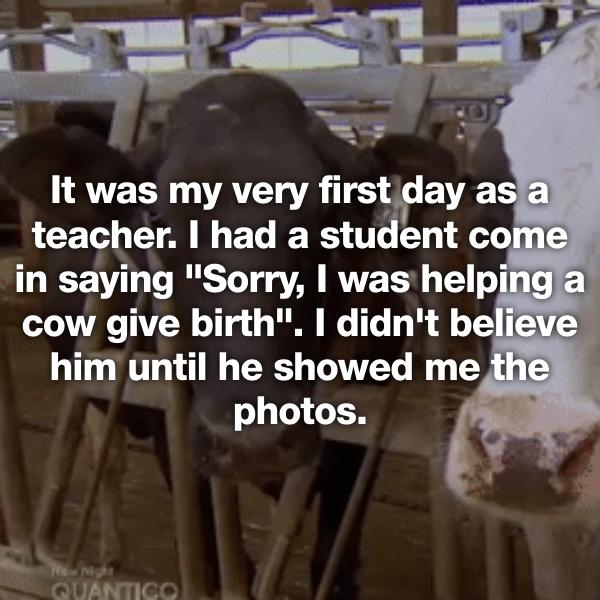 4.