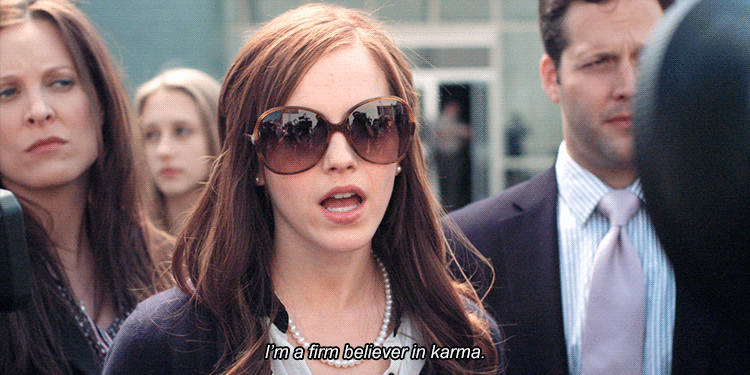 Whenever someone wronged me when I was younger, I always had that friend that would reassure me that they'll get what's coming to them. "Karma's a b*tch," they'd say as they'd let me cry on their shoulder. I always wanted to believe that the person who was so awful to me would get what's coming to them.
And luckily, some times that does happen. The stars and planets align in your favor and that f*cker who broke your heart ends up getting his heart broken or the person that cut you off in the middle of traffic has been pulled over a little way's down the road.
Then you can't help but smile a little bit knowing that karma really did get the best of them. It's what happens when sh*tty people decide to be even sh*ttier to people that don't deserve their crap. Eventually, these people will get what's coming to them and you'll reap the benefits. Just remember not to be hotheaded and chase that f*cker down the freeway trying to get revenge because they'll eventually get what's coming to 'em. Sorry not sorry, boy bye.
These 21 people felt the wrath of karma:
---
1.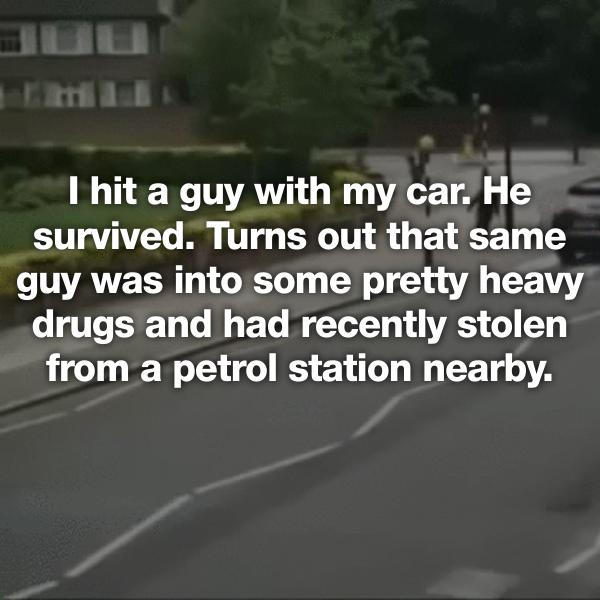 2.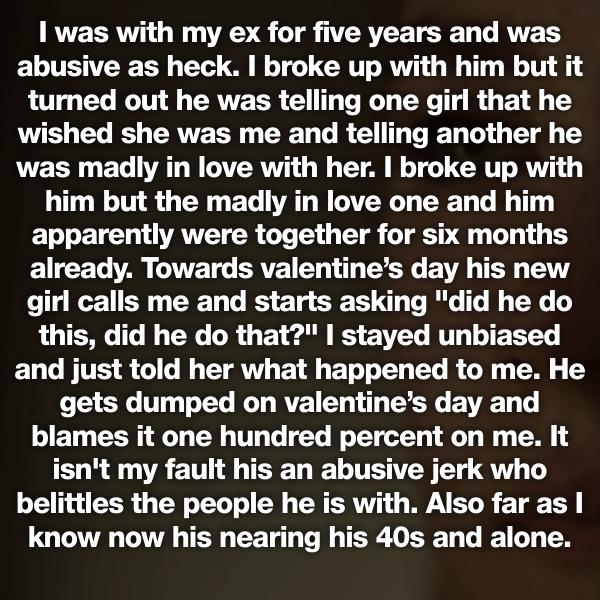 3.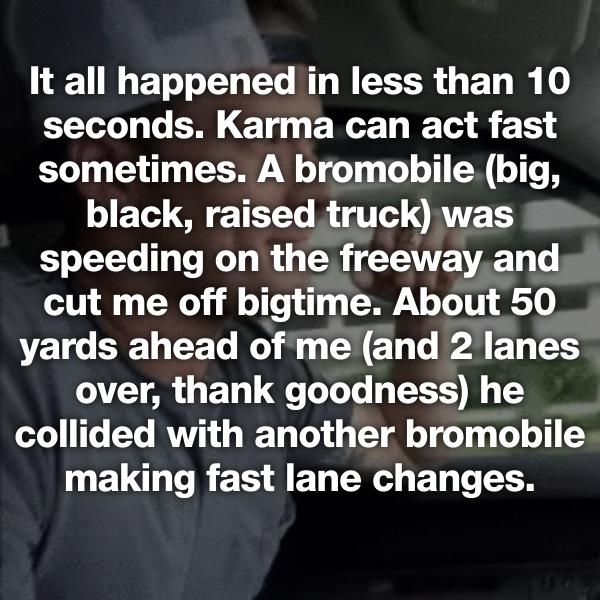 4.