When you choose to bump uglies with someone, you're always running the risk of awkward, weird, or strange sex. Sure, the guy named Justin that you picked up at the bar may seem like your average, run of the mill American dude, but when dat a** hits the sheets, he's going to be begging you to lick his butt hole while calling him Captain Diggity Dang. The first thing that runs through your mind is — "Dang Justin! You're a freak!" — but then you oblige because he just looks so cute laying there with his bum in the air. And tbh, you're kind of a freak, too.
While I've never personally come across any sexual request that I deemed TOO weird, I've always wondered what my fantasy threshold would be. Like, would I say yes to my partner asking me to sh*t on his chest? Probs not. Would I pee on his boner in the shower while he squirms with glee? Why not?! Pee is sterile AF, yo.
So while some people have no problem sticking a popsicle up someone's vag or pretending to have a Scottish accent while doing the deed — others might find those odd sexual requests to be too much. But that's the wonderful thing about f*cking — you don't have to do (or f*ck) someone if you don't want to! And if bae asks you to pretend that your body is inflating à la Violet Beauregarde in Willy Wonka and you have no personal qualms against it? I say, let your freak flag fly and blow the f*ck up, baby. Life is too short to worry about and judge other people's crazy kinks. If your girlfriend wants you to put your nose on her p*ssy and sneeze, well then grab the tissues, b*tch, and ACHOO to her clit's desire!
You won't believe the crazy sexual requests these 23 people got in the bedroom:
---
1.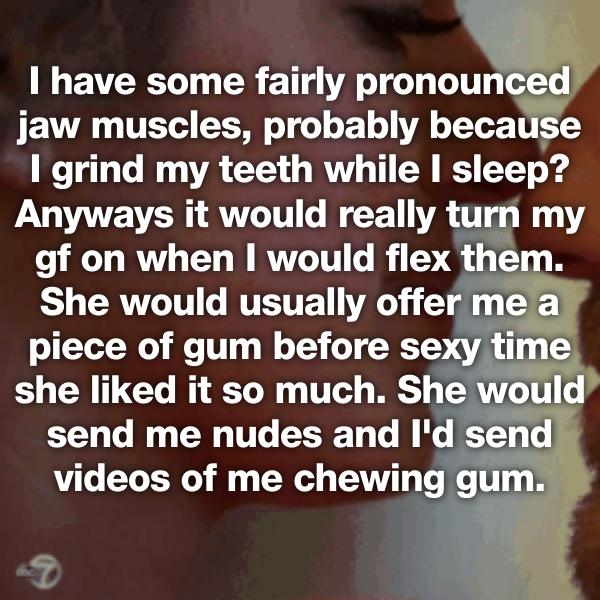 2.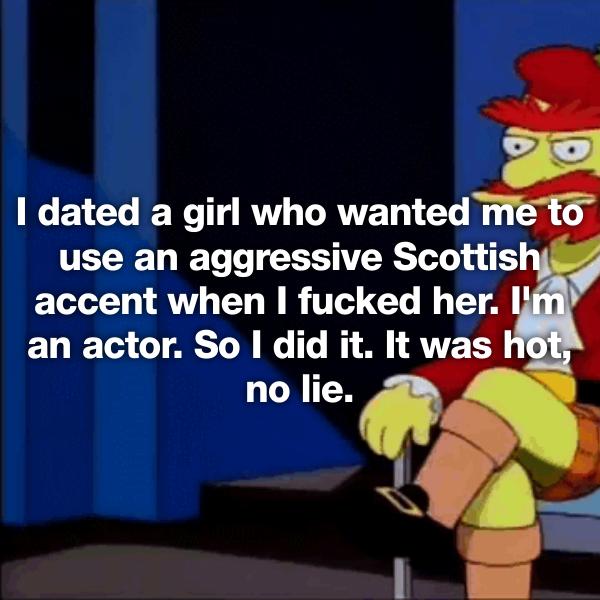 3.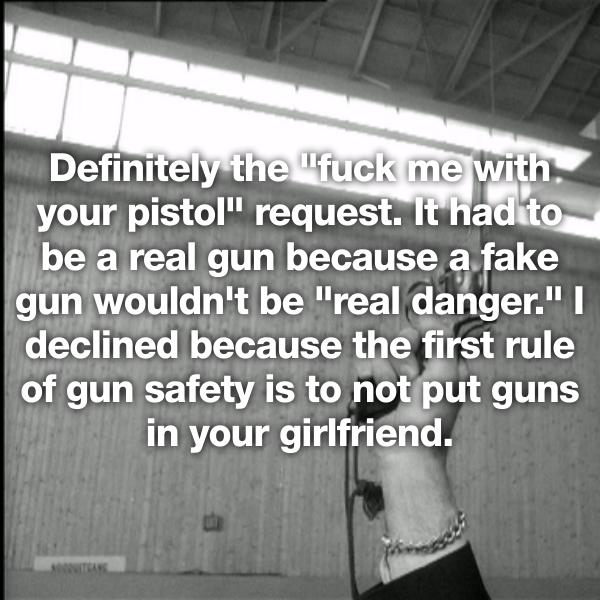 4.