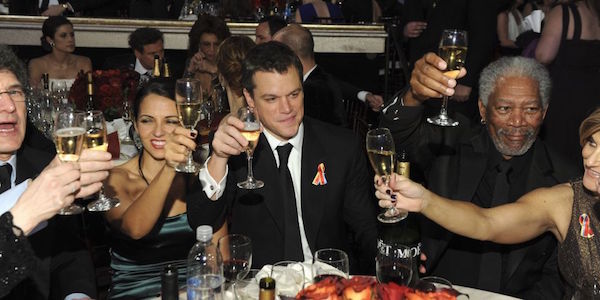 We get it, Hollywood. Any excuse to drink champagne and hand out trophies, right? 
Shows like the Emmys and the Oscars are a total snoozefest for non-industry people, and yet, we 'normals' all watch anyway.
Because in exchange for sitting through a bunch of boring speeches, we're occasionally rewarded in the form of an A-list winner who's had a little too much to drink.
Stars – they trip on the hems of their ball gowns and slur their acceptance speeches just like us!
Without further ado, here are 15 of the most inebriated moments in award show history.
---
1. Mariah Carey
2. Emma Thompson
3. Elizabeth Taylor