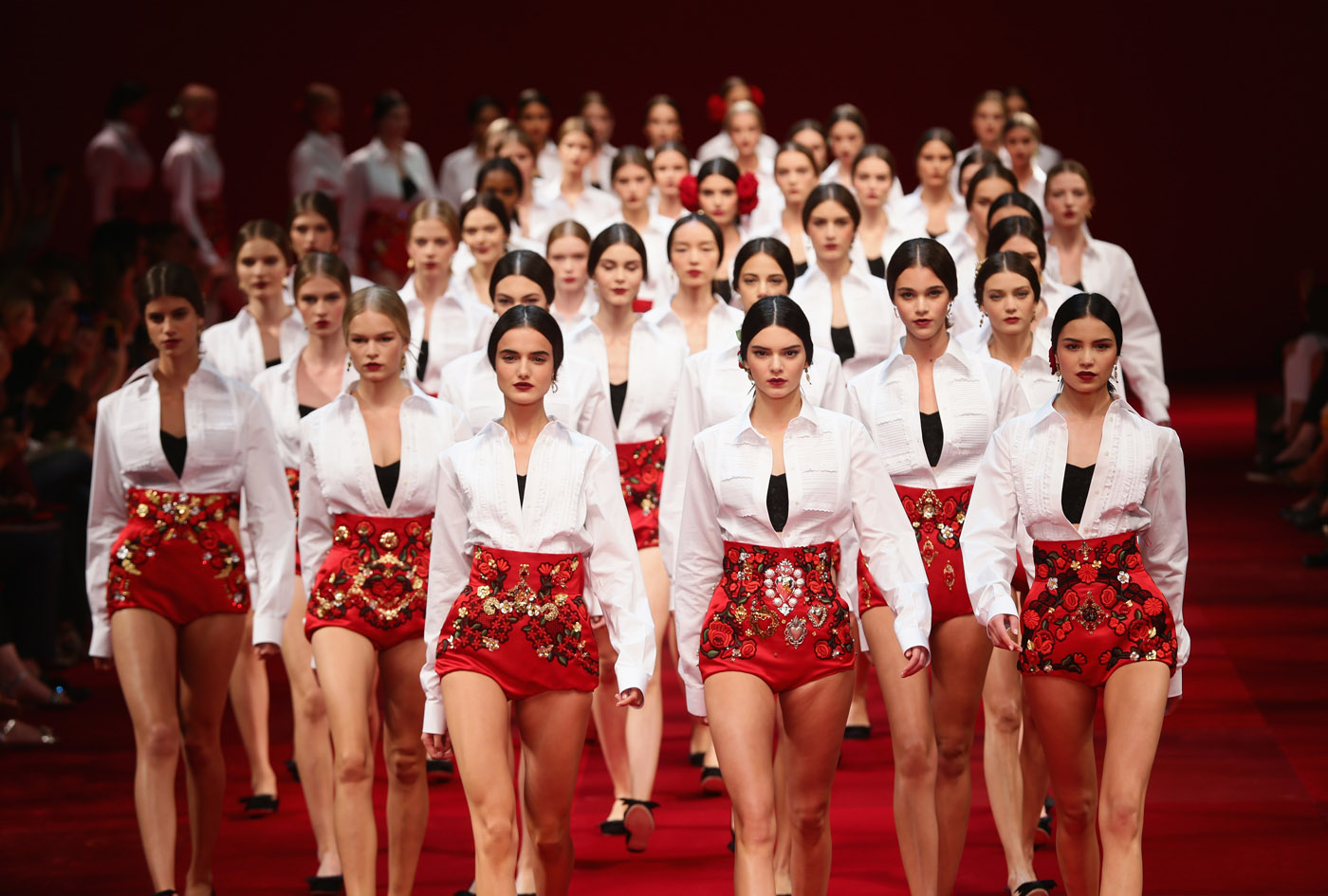 Kendall Jenner is more than just a pretty face. To some, that's all it takes to be a model. But truth be told, it takes a lot of hard work and dedication. The job may seem glamorous, but it is pretty draining to constantly travel, work 12 hour days, and maintain a specific physique.
Modeling also takes more than just looking good. It requires a killer walk, and ability to make the camera your b*tch. Kendall Jenner has been declared a new supermodel BECAUSE she has not only been on numerous magazine covers, but because she owns any runway she walks on. I mean, how easy was it for you to spot her in the picture above? Hella easy, because she knows how to stand out in a crowd and walk her a** off.
It's no wonder that she constantly walks the same runways for specific designers. They all want her, and once she hits the runway, you can't take her eyes off her. Houses like Chanel, Givenchy, and Marc Jacobs always want Kendall on their runway, and she even walks the iconic Victoria's Secret runway. She is an icon, and you can expect to see a lot more of her.
Here are some of Kendall's most memorable moments with the Fashion Houses that love her: