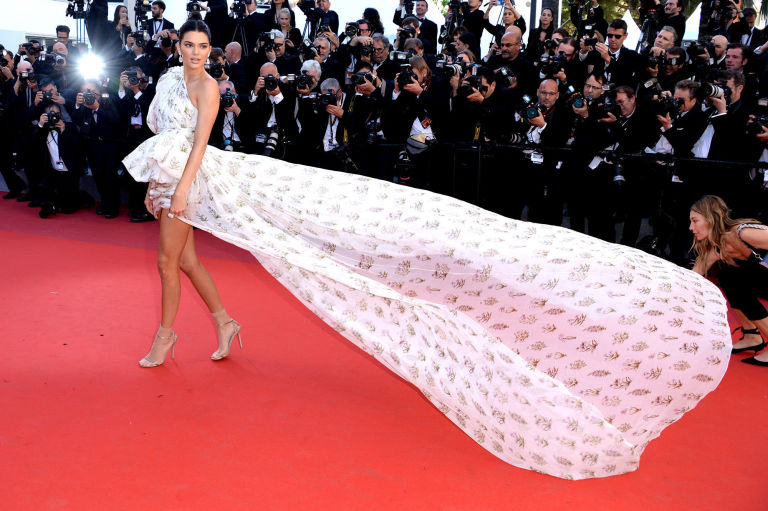 The Cannes Film Festival is one of the biggest events of the year. All the major celebs turn out for, not only film screenings, but epic parties, fashion shows, and other major red carpet appearances. So, it's no wonder that Kendall Jenner would be in attendance. Not only is she a prominent member of the Kardashian clan, but she is a supermodel in her own right.
Kendall has been hitting Cannes since her modeling days began, and always makes a splash. From walking major red carpets, to lounging on yachts, to partying all hours of the night, this lady know how to do Cannes the right way. This year has been no exception. Add her daring red carpet looks and sexy swim suits to the bevy of hot ensembles she's rocked in the past, and you've got years of Kendall Cannes outfit inspo to peruse.
So, because of all of this, we've decided it's about time to name Kendall the Queen of Cannes. She is not only the best dressed lady, but clearly has the time of her life. Hey Kendall, take us next year, won't you?
Here are the 6 reasons why we've dubbed Kendall the Queen of Cannes: