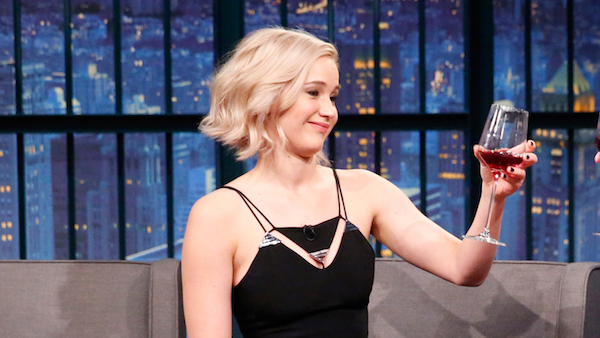 Sure, Jennifer Lawrence is a successful, talented, and impossibly beautiful A-list actress. But she's also pretty famous for her exploits off screen – drunken or otherwise.
Whether she's accepting yet another award, or promoting her next film on the talk show circuit, every word out of her mouth makes us fantasize about belonging to her fun-loving inner circle.
I mean, could you imagine a more perfect partner in crime? She's everything you could ever want in a BFF: successful, smoking hot and totally down to go drink for drink on any night of the week.
So invite us over next time, J-Law! We'll bring our best liquor. Game on.
Here are 12 red carpet moments that cement Jen's status as the world's best drinking buddy.
---
1. She took a shot at the Oscars before the post-show press conference.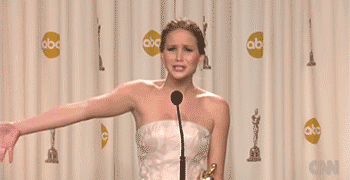 Whether to celebrate or to calm her nerves, we don't know – but who cares? Either way, it almost makes winning an Oscar feel relatable. Almost.
2. She barfed at an Oscars after party – and isn't afraid to admit it.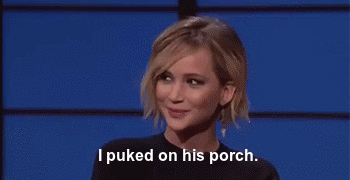 And of all people, Miley Cyrus was the one who told her to 'get it together'.
3. She drinks Champagne straight from the bottle (as one should).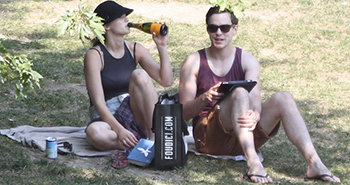 …Is there any other way?