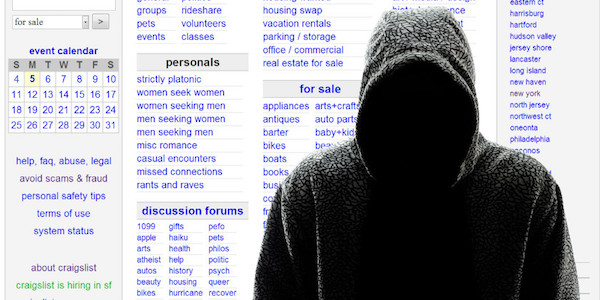 Ahh, good ol' Craigslist. It gets a bad rap, which you could say is justified, given its murderous history.
But these days, what was once a weird platform used to lure people to their death is actually pretty useful and (relatively) safe.
Whether you're looking for a (serial killer-free) place to crash for the summer, or someone to buy your old Ikea furniture for the low, low price of $30, Craigslist has got the goods.
It is still the Internet, though. Without a doubt there are one, or two, or 14 weirdos who've finagled their way onto the site to post batshit crazy listings.
Unless there's a tub of bleach included, you'll want to stay far, far away from #10.
Here are 15 Craigslist ads that might make you lose your faith in humanity.
---
1. The Pissed-Off Ex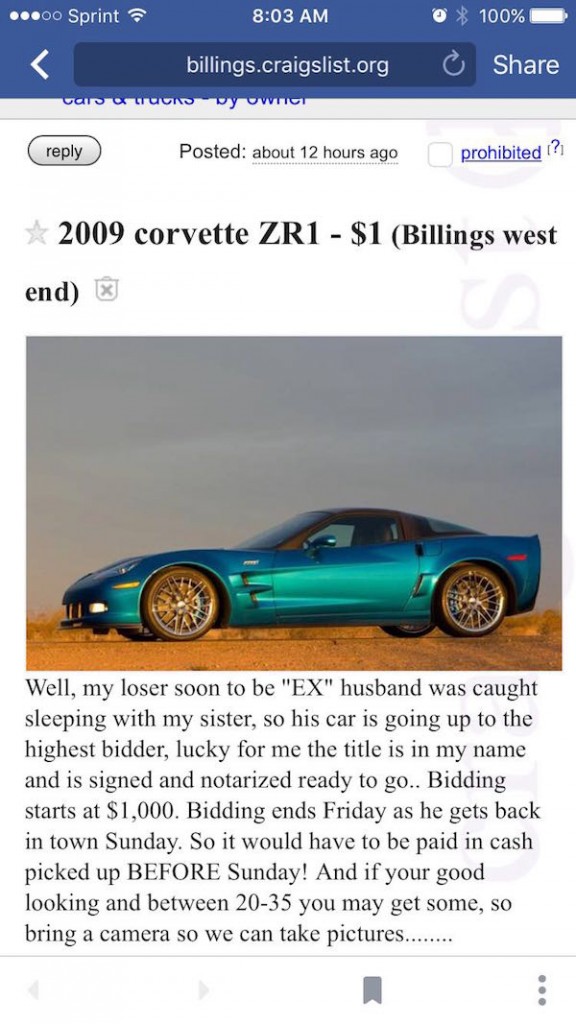 The next best method of revenge, just after Beyonce's "Lemonade."
2. The Cautionary Tale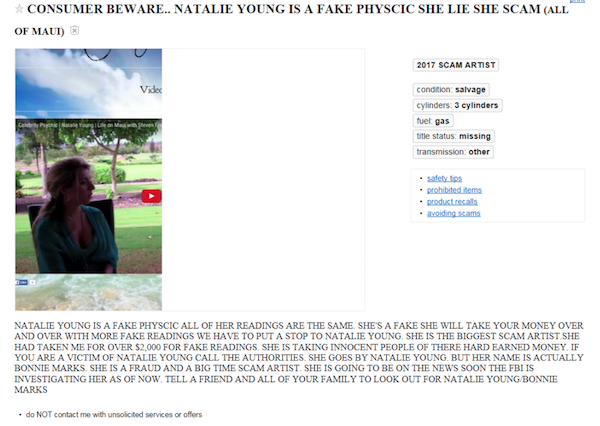 It seems someone got a little creative with their listing for a "2017 SCAM ARTIST." I'm sure the next Craigslist buyer is sure to beware.
3. The Clueless Animal Lover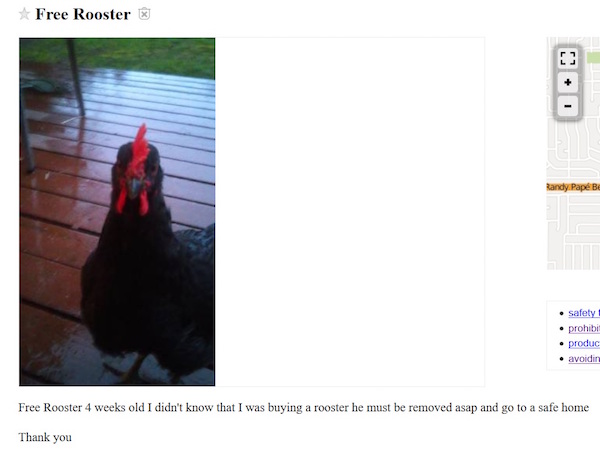 "I didn't know I was buying a rooster." What did you think "rooster" meant? Is that a secret naughty euphemism or something?? Oh right. Cock.