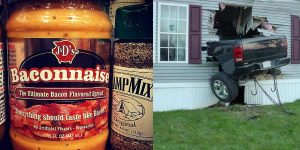 The U.S. is huge. And, unsurprisingly, every corner of the country is a little bit different.
Cross state lines and you're not just dealing with new liquor laws – you've got different accents, new cuisine, a totally distinct climate… and, inevitably, a unique set of people.
We've all heard the stereotypes. West Coasters are chill. East Coasters are rude. Midwesterners are nice. And Southerners?
Well, let's just say, you can't believe everything you hear. And stereotypes are notoriously broad, generalizing, and unfair to a lot of people.
Even so – it's hard to imagine reading any of these headlines north of the Mason-Dixon line.
Here are 15 things that would NEVER happen anywhere but the south.
---
1. The Hamburglar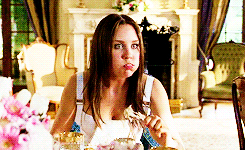 A man sat down at a Jack in the Box in Austin, Texas, and calmly ate his meal… before robbing the place. Gotta have fuel for the felony!
Read the full story here.

2. The Nudicyclist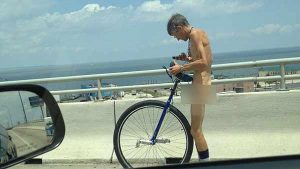 This Kemah, Texas man was the opposite of all dressed up with nowhere to go when he was arrested for unicycling… sans clothes.
Read the full story here.

3. The Freeway Flash Dancer
Traffic in Houston, Texas blows. It's also very hot. And from the looks of it, the drive time radio isn't too shabby. Why else would this woman climb onto the roof of an 18-wheeler to dance around naked?
Read the full story here.