When you swipe right on Tinder, you're affirming your attraction to someone based solely on the strength of their looks and/or the hilarity of their one-liners. What comes next—should you be so lucky as to garner a mutual match—is fully up to the hookup gods that be.
(Well, that and the interpersonal skills of your future lover, of course.)
Sometimes, the ensuing conversations can be flirty, sweet, amusing or even, on the rarest of occasions, fun. But ice-breaking pick up lines on Tinder can just as easily skew a little less suave and much more lame.
If you use Tinder at all, you're guaranteed to have a conversation just like these at least once. Check them out below:
1.
2.
3.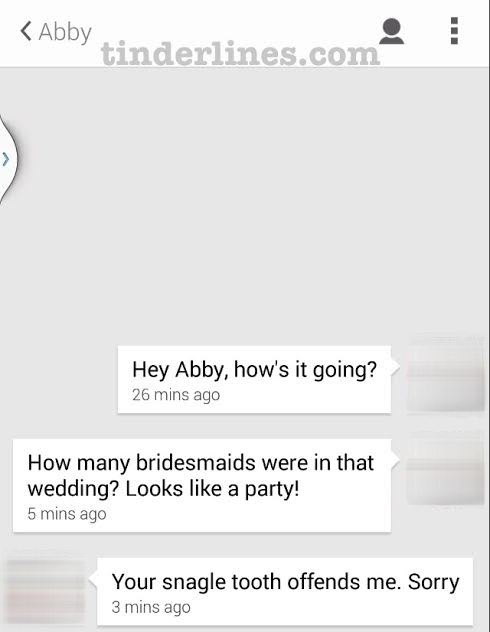 4.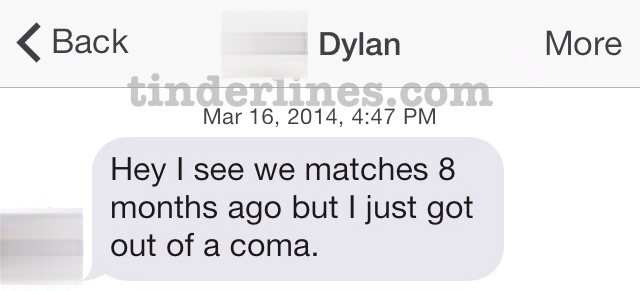 5.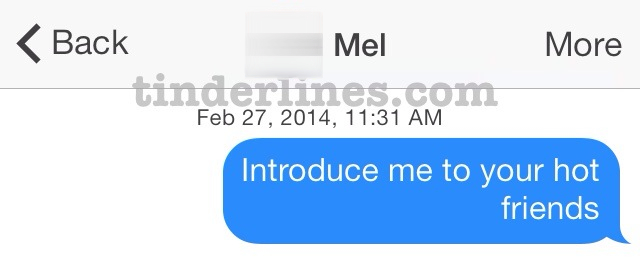 6.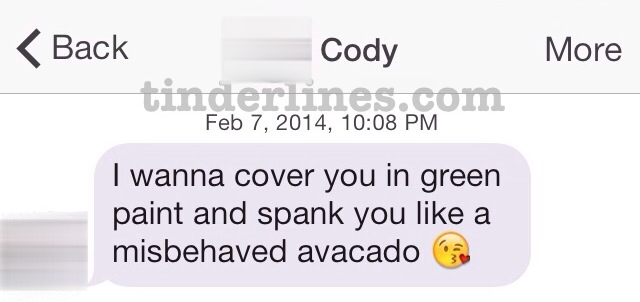 7.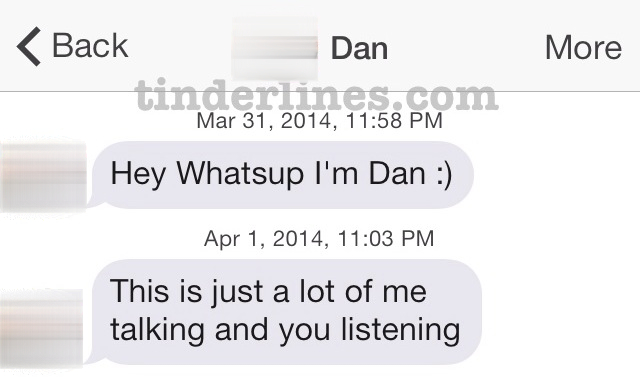 8.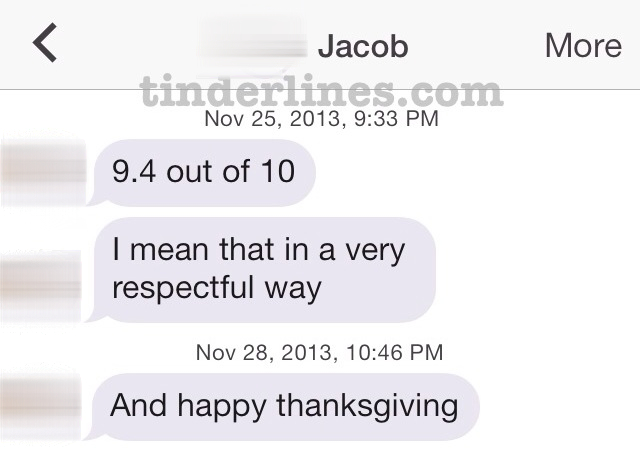 9.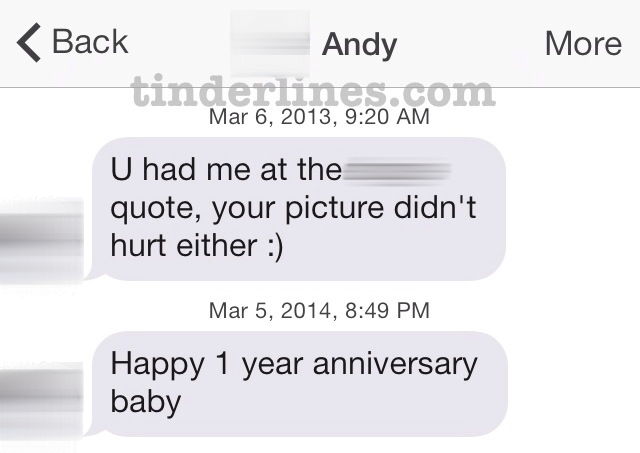 10.
11.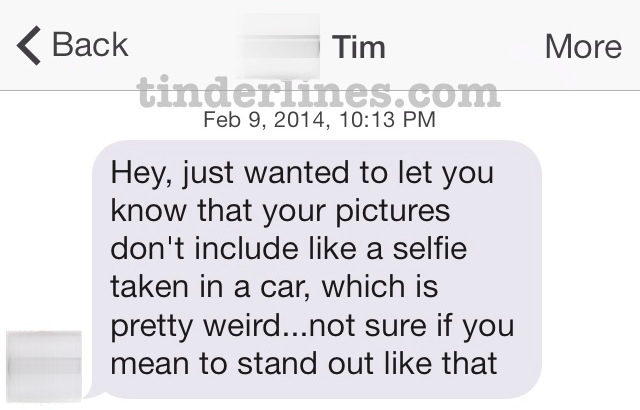 12.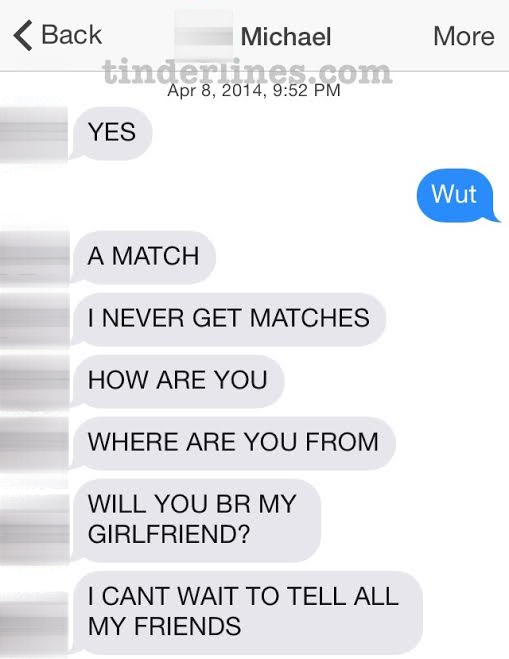 13.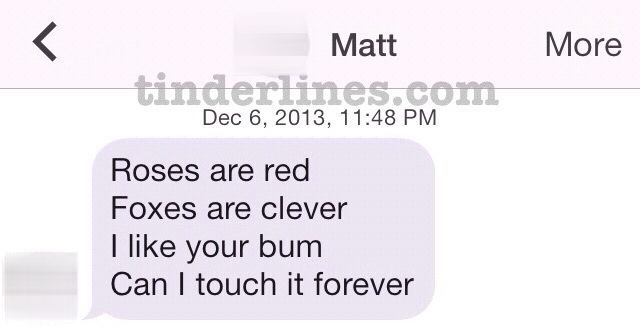 14.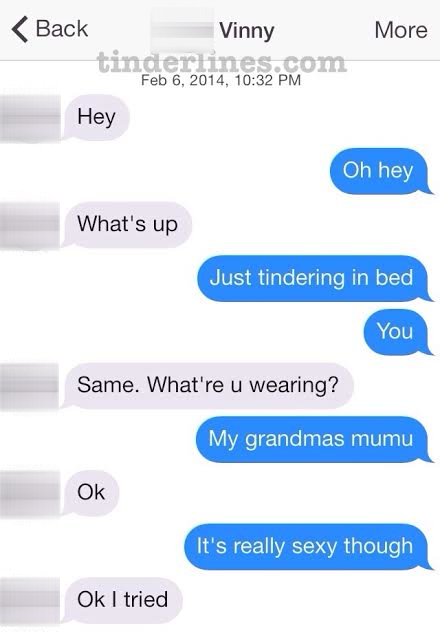 15.