Sarcasm. It's what gets you through a work day, helps you battle Internet commenters and (let's face it) handle family vacations.
It's practically a language. And we've all got that one friend who's FLUENT.
To celebrate the beauty that is satire, we've made the rounds and selected some fitting apparel for the sass monsters in your life.
Whether they love a good pun or simply saying "no," meet their ultimate wish list.
Now, get to gifting and check out these tees:
---
1. How to win an argument: "FIRST OF ALL [insert anything here]."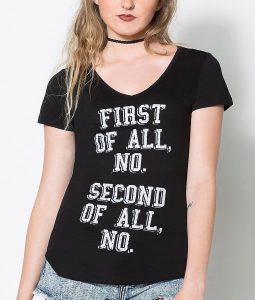 "First of All" tee: Spencer's
2. Just about sums it up.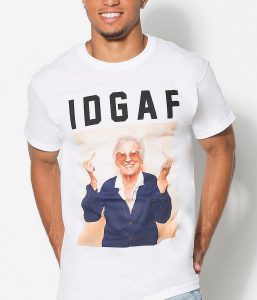 IDGAF tee: Spencer's
3. Summer in a nutshell.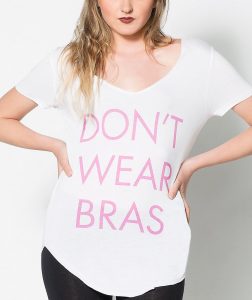 Don't Wear Bras tee: Spencer's
[adinserter block="3″]
4. Zero cares given.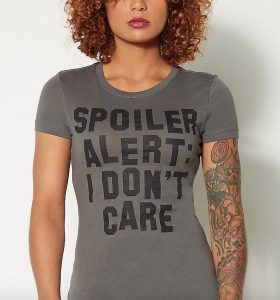 Spoiler Alert: I Don't Care tee: Spencer's