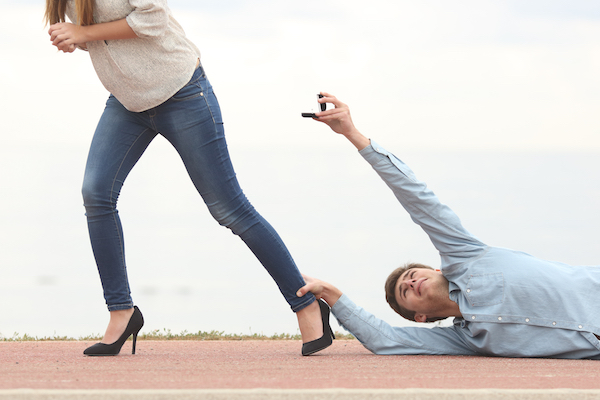 From flash dances to scavenger hunts, marriage proposals have recently become the Internet's cheesiest viral fad.
Sometimes these horribly public confessions of love make you sob and dwell on single life woes, but most of the time they're just eye-roll inducing cringe-fests.
Here's to the proposals that made us want to swear off true love for good.
---
Fast-Food 
Because nothing says "I love you" quite like a Big Mac and a large Dr. Pepper.
1.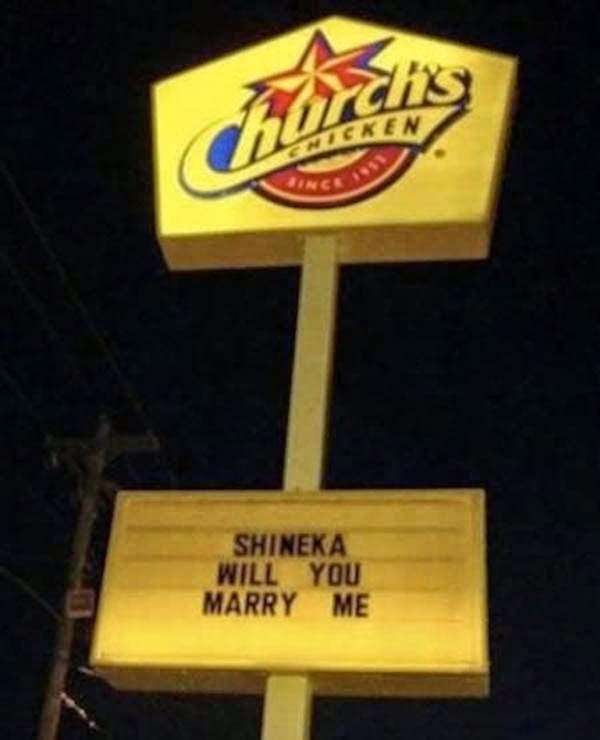 2.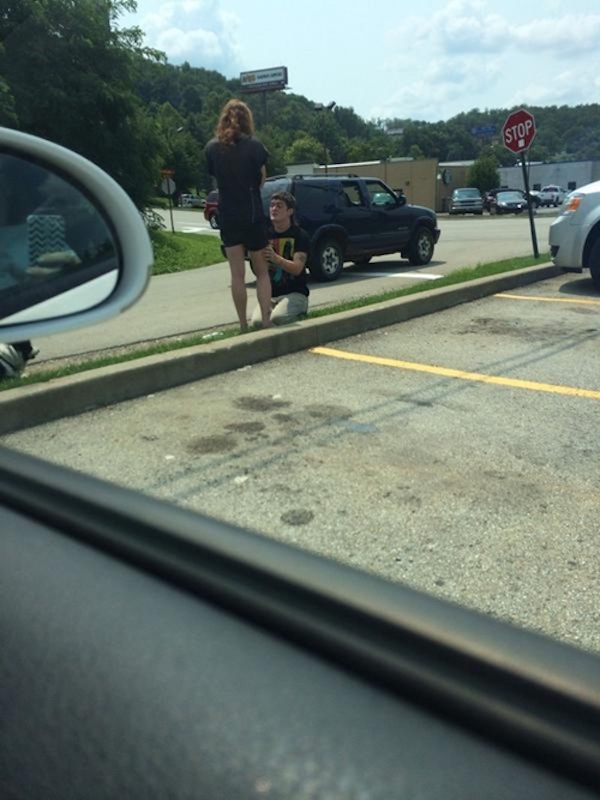 3.