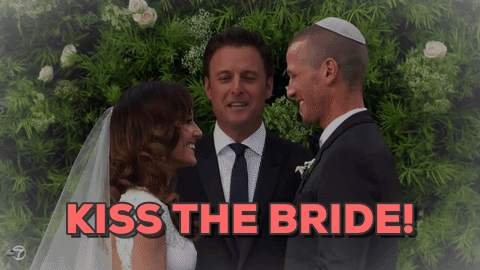 Marriage is a big f*cking deal. We spend our lives looking for that perfect someone, who can put up with us for the rest of our lives, make babies, and put up with those babies for the rest of their lives, all while you grow old together. So, how do you figure out that they're the one? There's so much you have to cross off a checklist. Like, do they like dogs? Will they put up with my cat? Will they care that I can cry over anything and really love drinking bottles of wine while watching Gilmore Girls for the millionth time over?
I mean, those are all important questions that need to be answered from my future husband. But one of the biggest deals for me is whether or not my partner and I are sexually compatible. I grew up in a pretty conservative household and I was never encouraged to have sex before marriage. I didn't even know what the f*ck happened in between the sheets until my peers told me. My parents told me absolutely nothing. So naturally, I didn't listen to anything they had to say about saving yourself and decided to lose my virginity when I was sixteen. Haven't regretted it since, mainly because sex is fun and I probably wouldn't have been able to wait, anyway. Sorry not sorry, mom.
But what about those people that have made a promise to themselves that they'd wait for marriage? First of all, kudos to you and your self-discipline, because that's a long f*cking time. I commend those that have waited until they've found "the one" because that's one less thing to cloud your senses from figuring out whether or not you're really in love. Believe me, I've found that the ones that you have the best, mind-blowing sex with are most likely the ones you're not going to spend the rest of your life with. It sucks, but it's true. Drop the f*ckboy that gives the best head and look out for a better guy, he's somewhere out there. At least that's what I keep telling myself.
These 17 people share their experiences of saving sex until marriage:
---
1.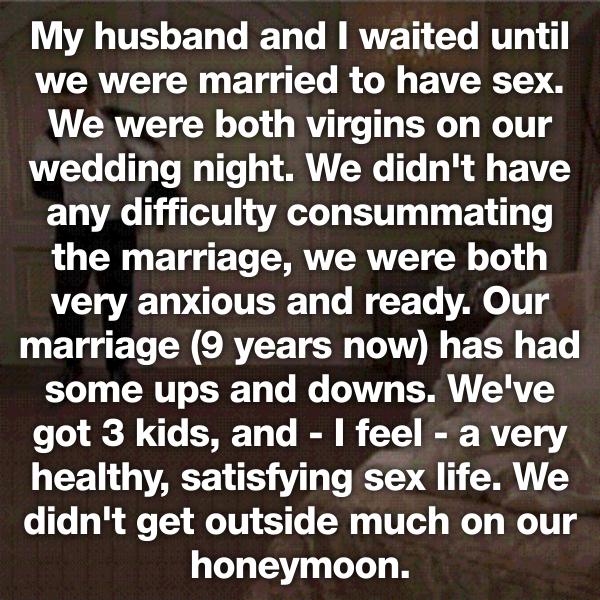 2.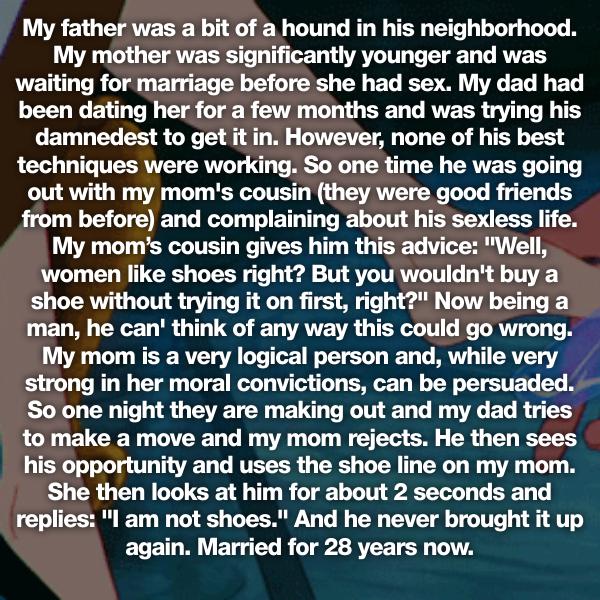 3.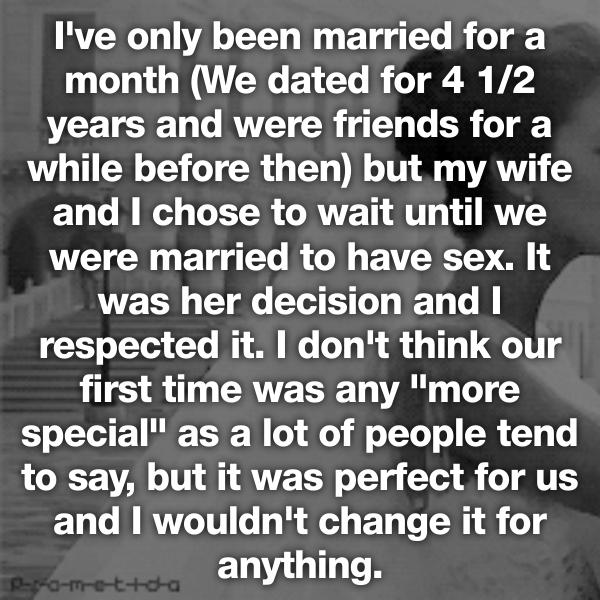 4.