All guys have been there. There comes a point when you want to have sex, but other forces are keeping your D from getting hard enough to f*ck. So what do you do? How do you handle the situation?
Seriously, just be honest. Is it medication? Is it alcohol? Are you distracted by something? Whatever the excuse may be, don't be an ass hole. Be straight up with them, and don't think that it in any way affects your partners perception of you, because if it does, then that person sucks anyways. Who cares what they think? IT HAPPENS.
But if you utter words like "you're just ugly" you are an ass hole. Don't project your insecurities on someone else.. even if you genuinely believe that person is ugly, that's just messed up to say to someone's face.
These 17 people gave excuses when it came to their limp pee pees. Sure, some are totally justifiable. But then there are the ones that are just plain ridiculous, stupid, and unbelievable.
These are 17 excuses men have given for their limp penis:
---
1.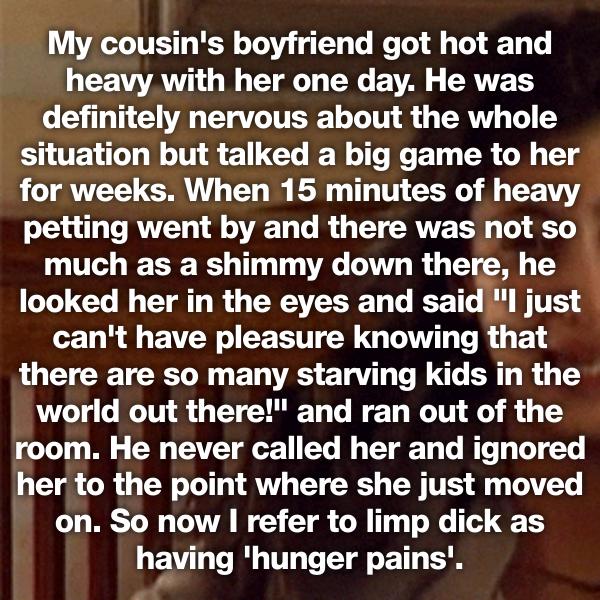 2.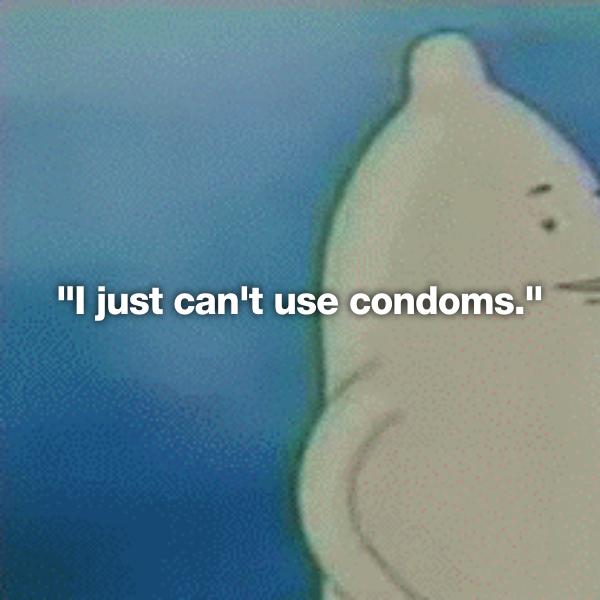 3.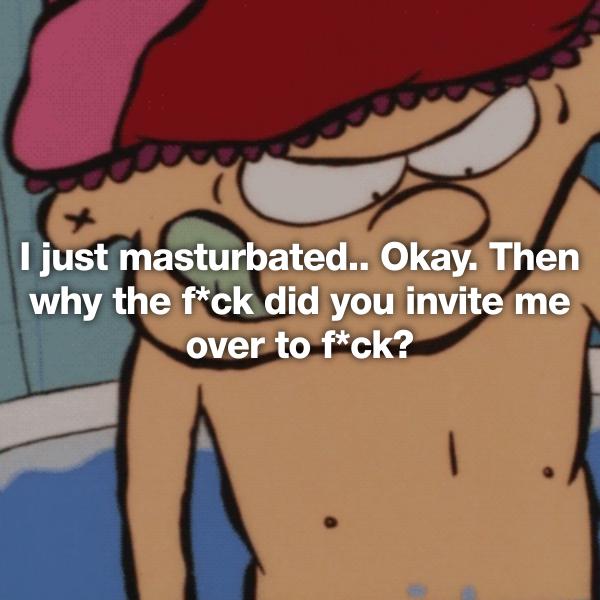 4.