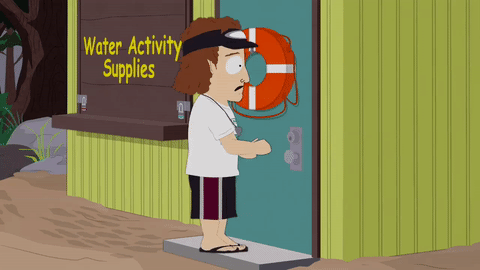 Long days at the pool are what summer's all about. Pack up the essentials: towels, sunscreen, a good read, water, and hit the ground running (but make sure not to run around the perimeter of the pool, that's not allowed). While kids, families, and friends enjoy the cool pool time, lifeguards are out here making sure the day is going well and ready to jump in when there's a problem that's afloat.
These guarders of the pool have been through a lot and have seen an array of things from their stand. They sit up there with their floaties and whistles, ready to take on whatever happens during a hot, summer day. Kids need to be wrangled up and kept in check, make sure no one drowns, keep an eye out for rough housing or party fouls, and keep everyone safe, overall.
They have seen some sh*t, too. Like, literal sh*t and pee whenever someone can't hold it in the water. It happens, believe me, there's plenty of stories where not only kids but grown adults don't know how to control their bowel movements and can't make it to the restrooms before letting go. Not only do lifeguards save lives, they also have seen some pretty disgusting things that patrons have done.
These lifeguards share some unbelievable stories:
---
1.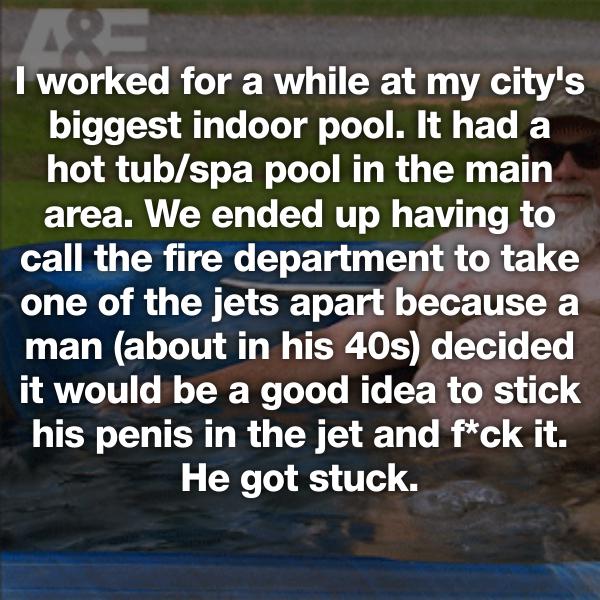 2.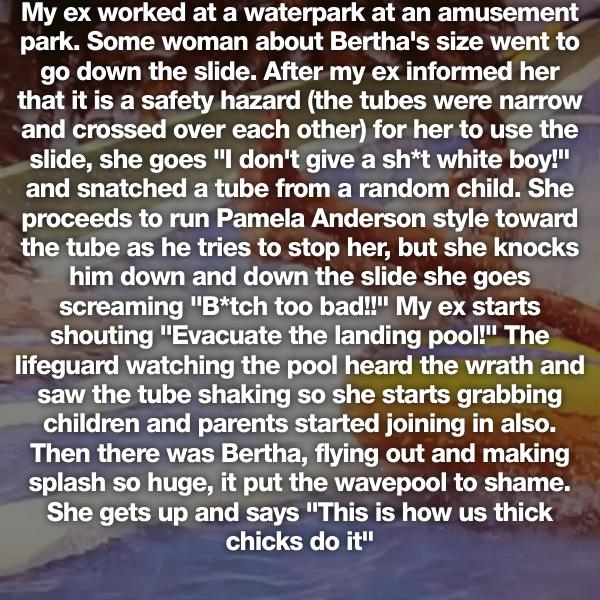 3.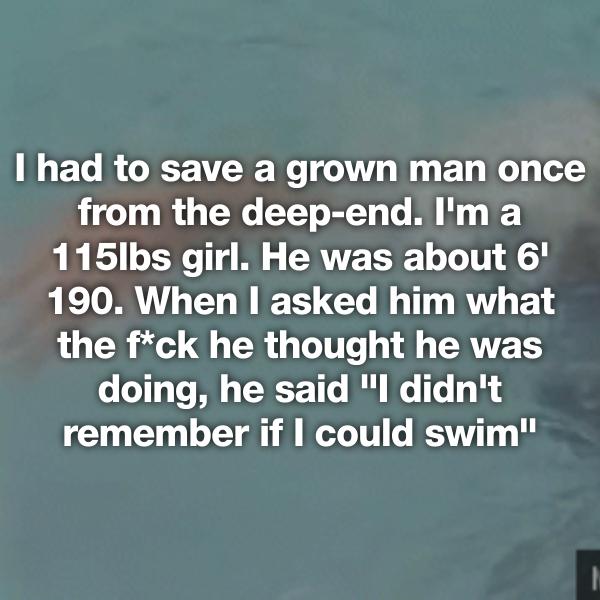 4.