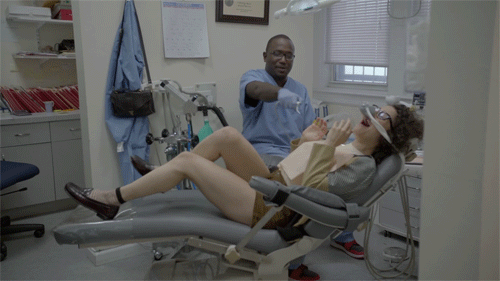 As a kid, visits to the dentist were the stuff that nightmares were made of. The process of going to the dentist office was always a blow to ego: get your teeth cleaned by the hygienist (the whirrs and awful noises never helped the situation), then the dentist would come in and inspect your teeth just to tell you that you don't floss enough and have too many cavities, all while he would scrape (agh, with the scary noises again) around your mouth looking for more ways to berate your brushing routine.
F*cking awful, right? No wonder people despise making dental appointments (and most of us just ask mom to make those appointments anyway since we're hardly adults). So, what's the best way to get through a visit to the dentist office? Come in drunk or hungover? Ask for the gas right away? Zone out and listen to late 90's music that's always blasting on the radio? Whatever it takes to get through the process and out of the dentist chair, really.
There's no way that I've ever come across anyone that enjoys going to the dentist (and if you do, you're a f*cking weirdo, tbh). You've just got to make the most of it and hope that you don't leave with a bruised ego along with a fully numb mouth.
These 17 people had interesting dental visits:
---
1.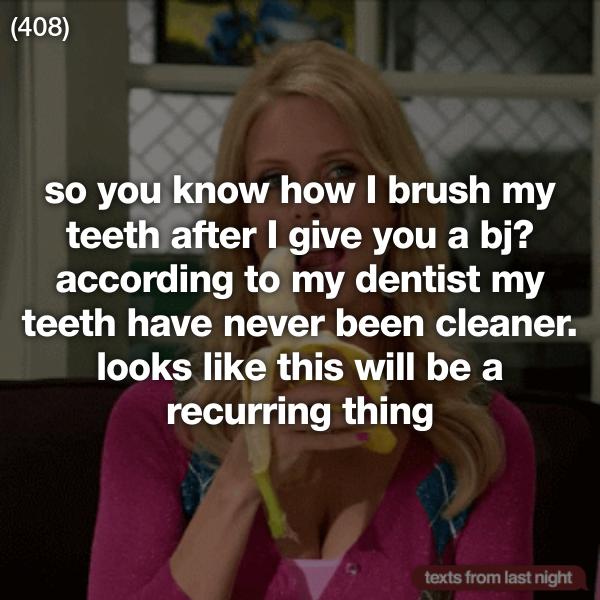 2.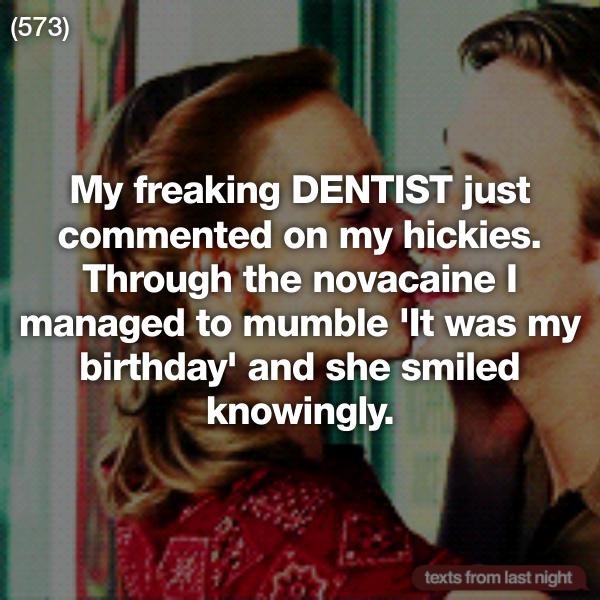 3.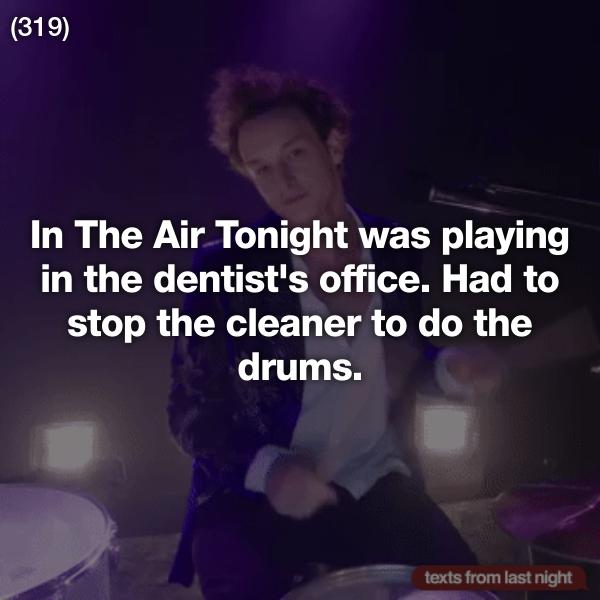 4.