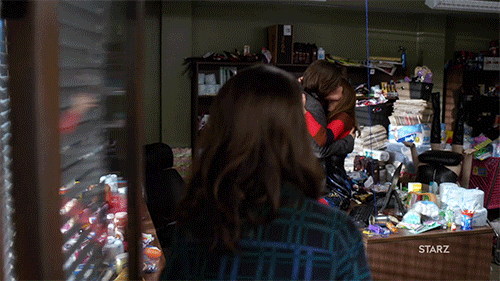 Confession time: once in high school, I was giving my then boyfriend a handjob underneath the blanket while we were in his room pretending to watch a movie. Then, his mom comes in asking us if we wanted any snacks and if we needed anything. She lingered for a bit for small talk while my hand was on her son's d*ck.
F*cking cringeworthy, right? To this day, I still don't know if she knew what was going on under the blanket. I've had some pretty close calls but that one was probably the closest. I seriously have lost count how many times I've had boyfriends hide in my closet when my parents came home early from work.
But I guess the odd weren't against me and I was sneaky as f*ck, so I never got caught in the act by my parents. Thank my lucky stars because my parents would have killed me if they'd caught me. Some people aren't as slick as I was and have had to deal with the awkward AF conversations with their parents after getting caught.
These 17 people unfortunately were caught in the act by their parents:
---
1.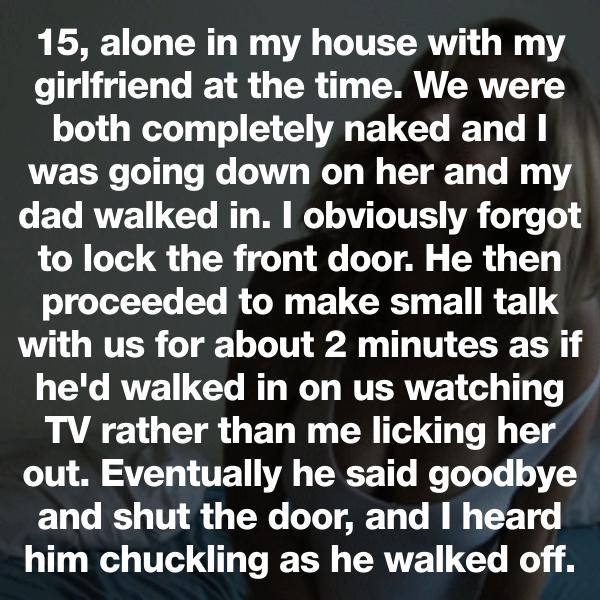 2.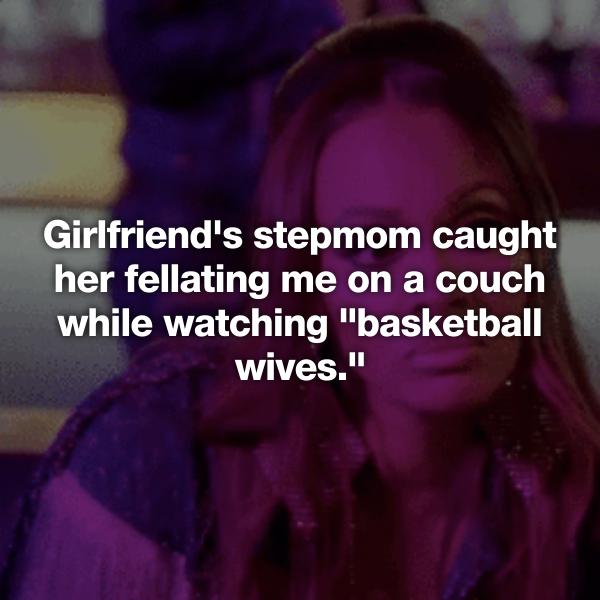 3.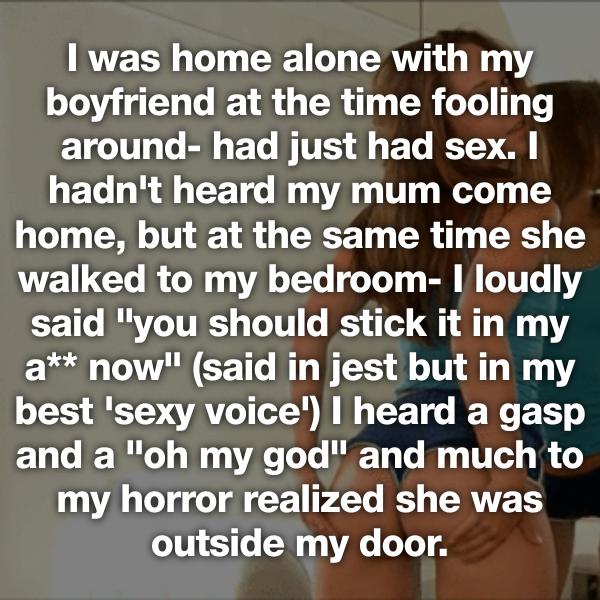 4.