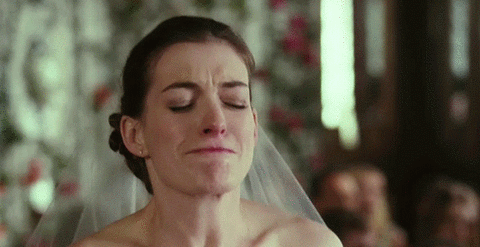 Weddings are for a time of celebration. Two people have gone through the motions of the sh*tty dating world and have no found each other. There's plenty to celebrate, then! You gather family and friends to rejoice in your celebration and throw one huge party in order to celebrate your love!
This all needs to be documented, too. How else can you show off your undying love on Facebook and the rest of the social media platforms? You need to give those mean girls from high school something to talk about, after all. So, you go sift through all of the different wedding photographers and find the perfect one.
Now, wedding photographers go through a whole lot. They have to deal with being on their feet all day and night, documenting a couple's special day. They have to be aware throughout the the wedding day. From the preparation, to the ceremony, after the ceremony, and all night during the reception. That's a strenuous day on someone. It doesn't help if the couple are a terrible bridezilla and groomzilla. We can only hope that these clients are the worst that these professionals have had to deal with.
These 17 wedding photographers dealt with terrible clients:
---
1.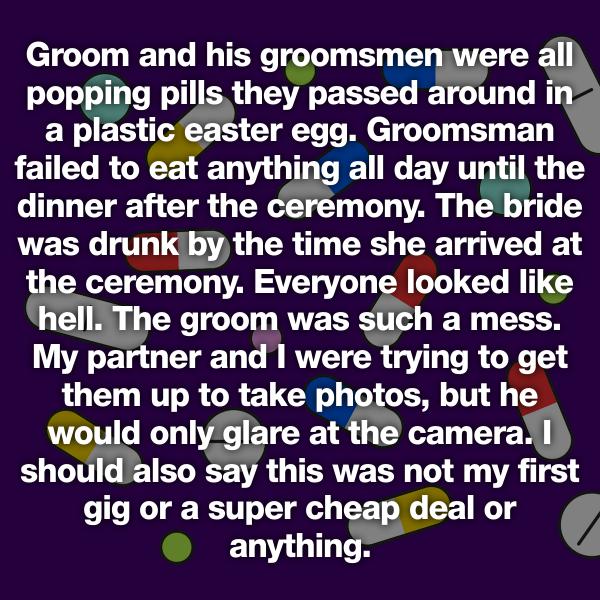 2.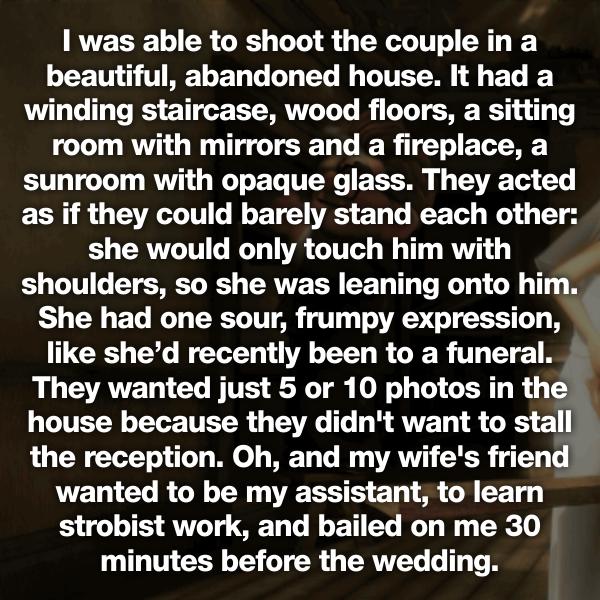 3.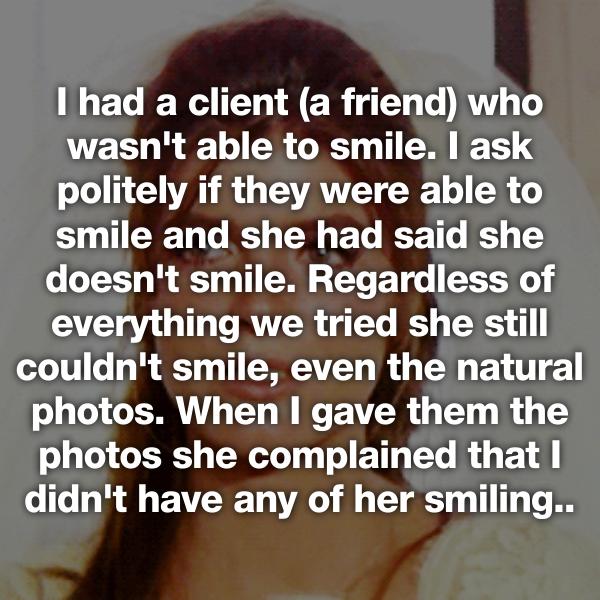 4.