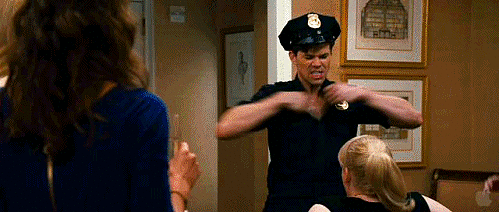 Pack up your dildo necklaces, make sure the hubby's fine for the weekend, double check that the stripper is booked, it's Bachelorette Party time! This grand event usually comes after the classier bridal shower (read: completely boring, full of all the aunts and grandma falling asleep, while you eat cheese and drink white wine), so it's always a countdown until the coveted bachelorette party comes around.
Usually, girlfriends that haven't seen each other in years plus a slew of new friends get together, for a couple days of complete and utter debauchery pre-wedding (that may or may not be remembered). If done right, everyone will be so hungover that a simple taxi cab ride to the airport will be way too much for anyone to handle.
The bachelorette party is so high on the totem pole of fun but the texts during them may be more entertaining. The following 19 texts showcase some of the most cringe-worthy bachelorette moments.
19 Cringe-worthy Bachelorette Party Texts
---
1.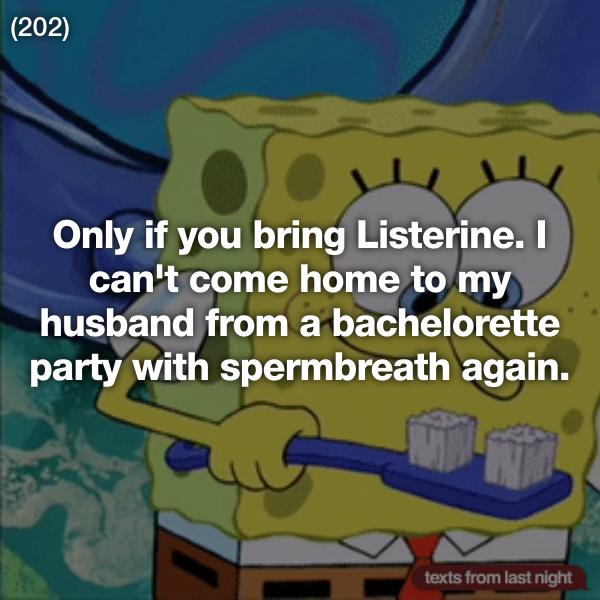 2.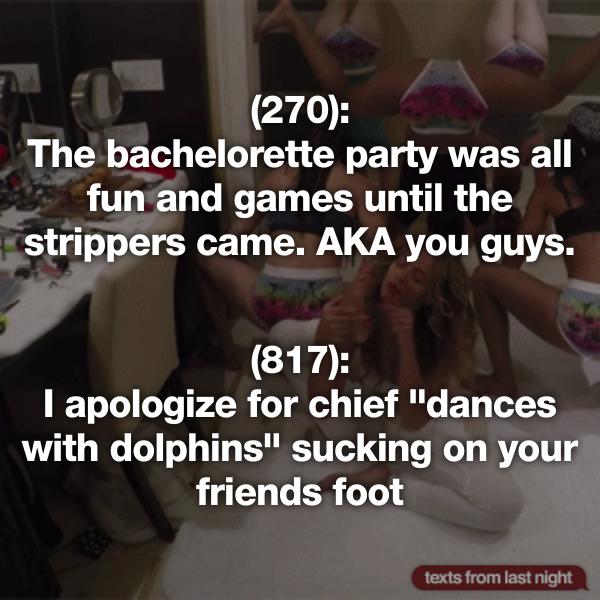 3.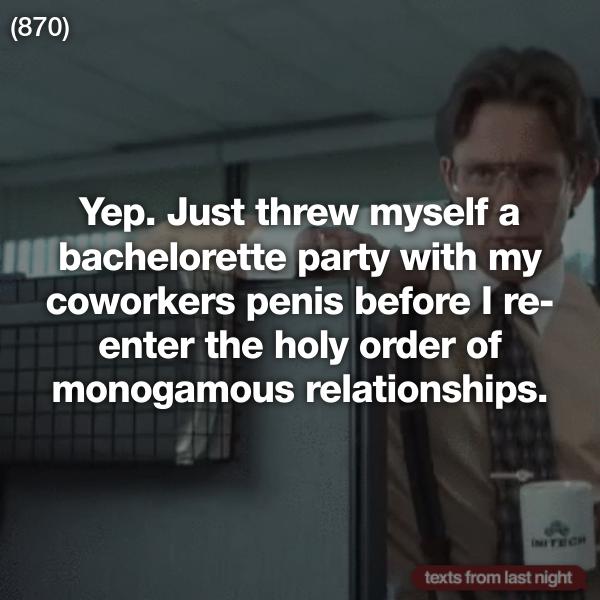 4.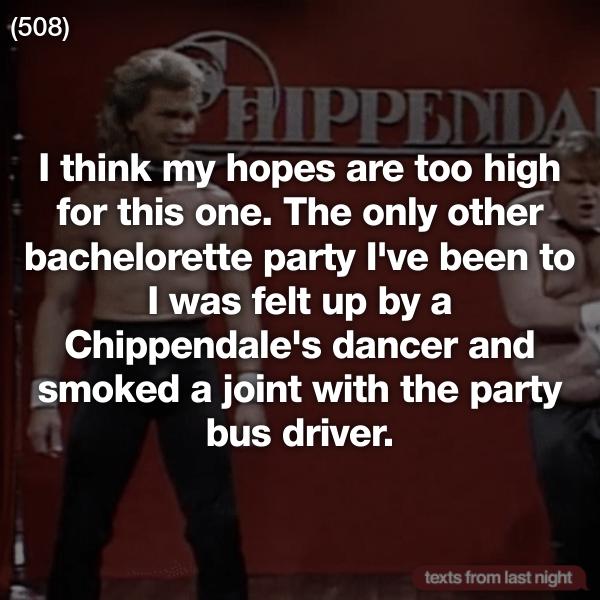 5.