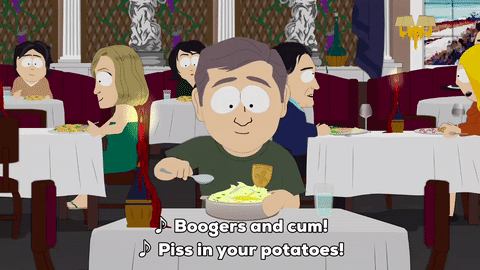 The restaurant industry could be hella fun. You party after work with your coworkers, learn all about food and booze, and make friends for life. If you're at the right place, it could be one of the best jobs you'll ever have.
But sometimes working is restaurants is the WORST. You get shitty hours, have to deal with a** holes, and it's just an overall unpleasant experience.
So how do some service industry workers cope with their unhappiness? They do nasty AF shit, and just generally DGAF. Drop a burger? Pick it up, and serve it of course! Mopped the bathroom? Ugh, who needs to refill that, just use that water for the counters!
The following 19 restaurant employees admitted to doing some nasty things, or at least witnessed their coworkers being gross. But there is a valuable lesson to be learned here: treat everyone with kindness. Seems reasonable right? Well, if you suck & don't like being nice, at least do it for selfish reasons, because you don't want a loogie in your food.
These 19 restaurant employees confess the worst things they've done and seen:
---
1.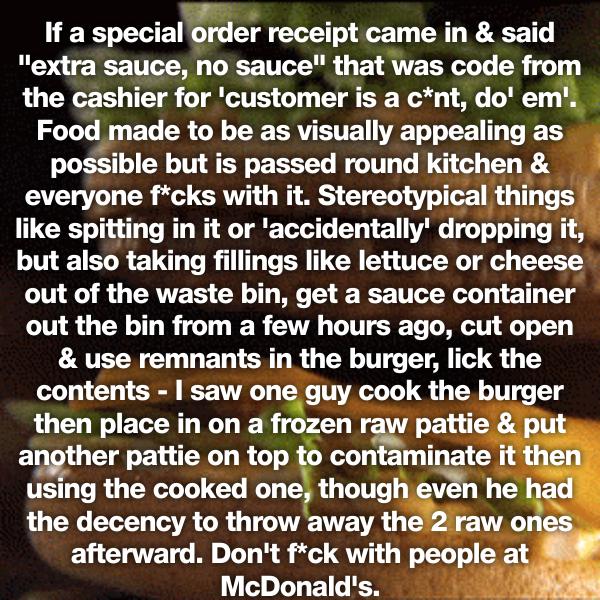 2.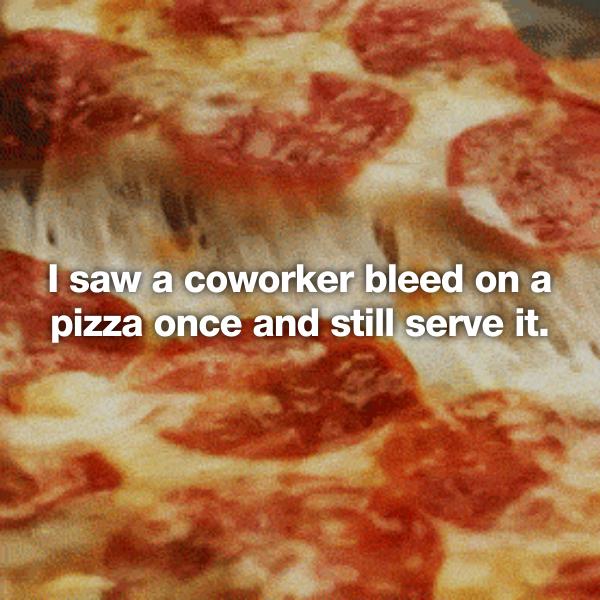 3.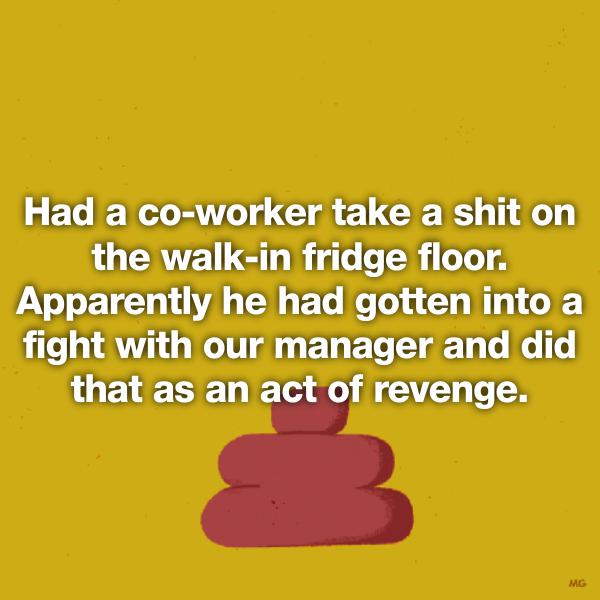 4.