When you're just a lowly peasant (sup fam!) and you get the opportunity to boink a famous rockstar or celebrity — you grab that opportunity by the balls. You may also grab a former Disney Channel cast member by the balls and then relentlessly talk about it at brunch over five glasses of rosé with your girlfriends.
The hookup may not always be a spectacle of trips to Puerto Rico or champagne on ice because that's what he likes (unless you're f*cking Bruno Mars of course), but more a drunken dance of trying to take your tube top off in the back of a tour van while a coked up musician tries to get hard. Hey — no one ever said banging a rockstar was going to be easy!
So just take it from these 19 groupies and relish in their celebrity f*cking glory. It turns out that sucking off Nelly's entire tour bus with your best friend didn't get you any closer to speaking "Country Grammar," but just gave you a literal and metaphorical bad taste in your mouth.
These 19 people spill what it's really like to hook up with famous rockstars and celebrities:
---
1.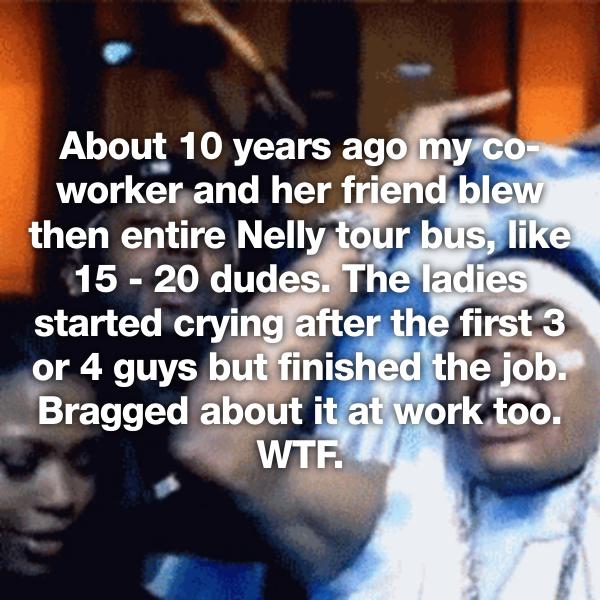 2.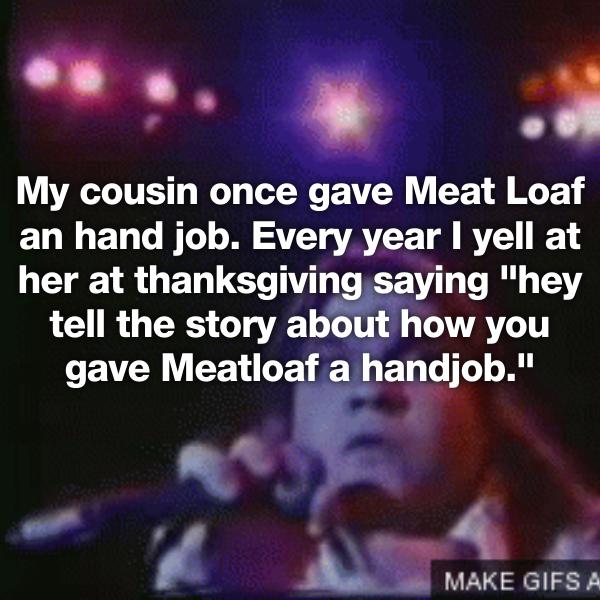 3.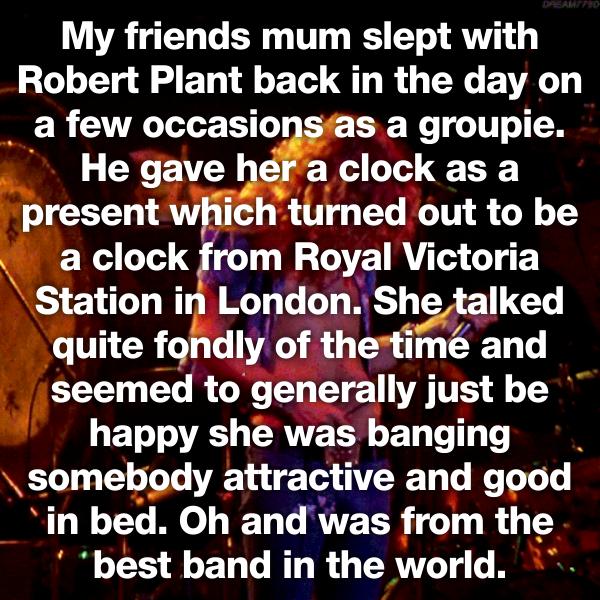 4.