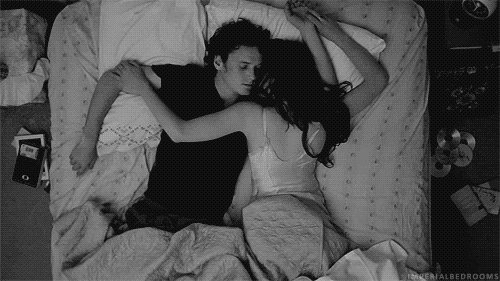 Imagine waking up one morning and the person you're in bed with is like "dang that middle of the night sex was awesome!" And you're wracking your brain, but you can't recall any middle of the night sex. You weren't drunk, so you're just like "WTF ARE YOU TALKING ABOUT?"
Well, if this has happened to you, chances are you have Sexsomina, which is when you commit sexual acts in your sleep, such as banging a partner or masturbating. It's actually a pretty common thing, and doesn't sound all that bad. More sex? YES PLEASE.
Turns out a lot of people with Sexsomnia aren't too happy about it. They have sex they can't remember, and feel as if they run the risk of sexually assaulting the person in bed with them. It's not their fault, but it's risky and scary to feel as if you're touching someone that may not want to be touched. And it's weird AF to hear about awesome sex you had, when it feels like it didn't even happen.
So if you have Sexsomnia, you want want to see a doctor. Sure, maybe your partner LOVES IT, but Sexsomnia is a sign that there are deeper rooted issues, like insane amounts of stress. So check yourself before you wet yourself.. with sex juice (too far?).
These 19 people have to deal with Sexsomnia:
---
1.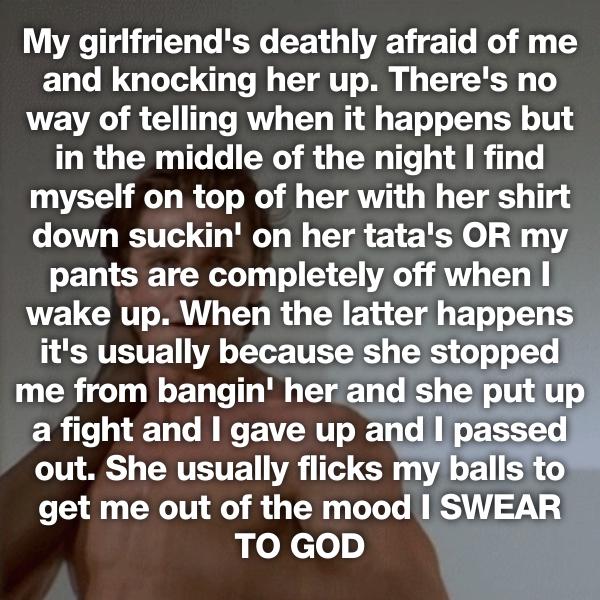 2.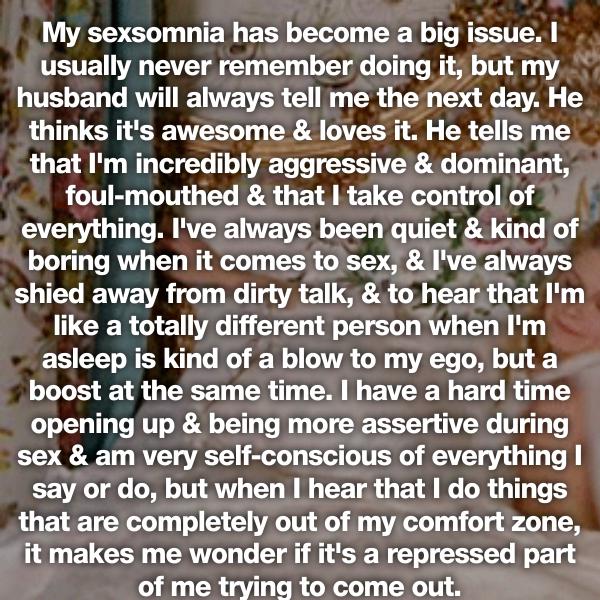 3.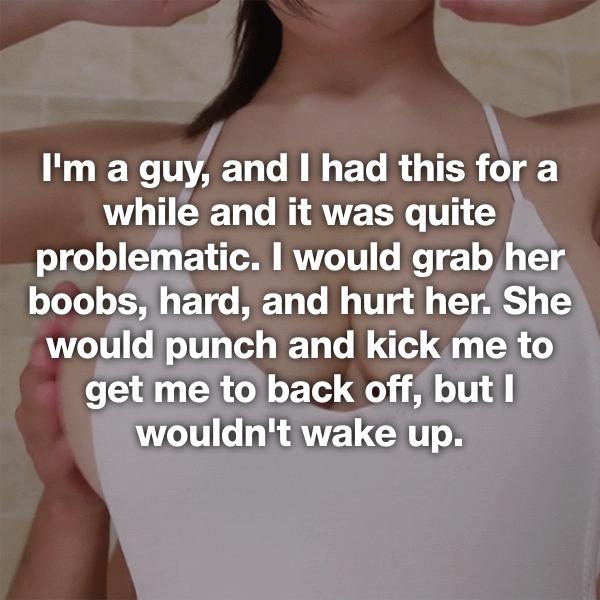 4.