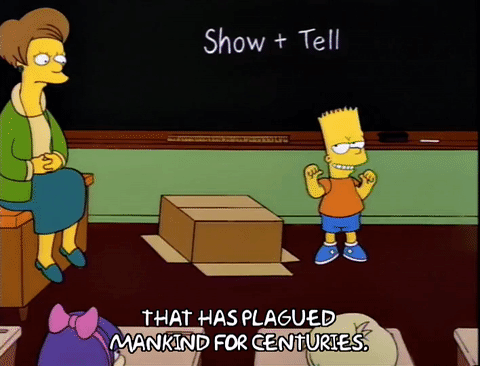 "Show and Tell" is time for all the kids to shine, show off what they think is deemed worthy to show off, and bring a little bit of their personality to the table. One time, I brought an tiny, old school globe that my dad gave me and pointed out where we moved from halfway across the world. I thought it was neat, other kids didn't. Also, kids can be extremely cruel in elementary school but that's for another time.
Teachers hear and see the darndest things from kids whenever "Show and Tell". From a teacher's perspective, they have to brace themselves for what's to come on this day. Making sure that everyone is out of harm's way, knowing when to go to the principal's office, and being able to stifle their laughter are all requirements that they should know when it comes around.
Everything is much bigger and more interesting from a kid's perspective, no matter what it is. Probably vegetables are only uncool along with parents and clowns. So, when they do bring whatever they see fit as interesting, there's always that one kid that'll bring something unbelievably funny.
These 19 teachers share the funniest "Show and Tell" presentation a kid has brought in:
---
1.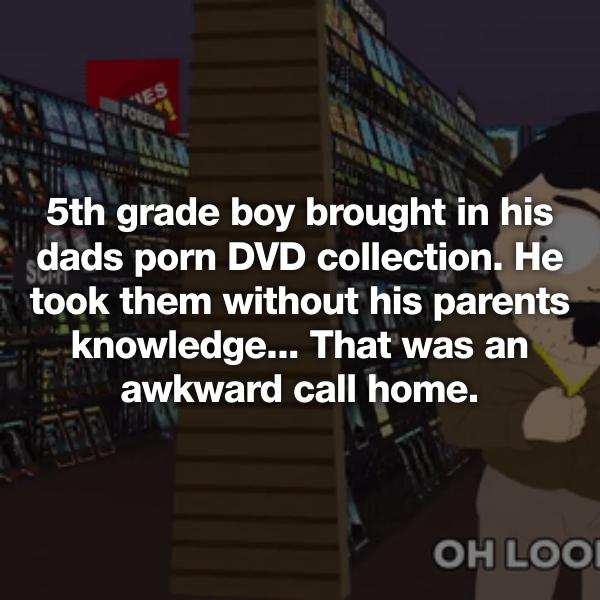 2.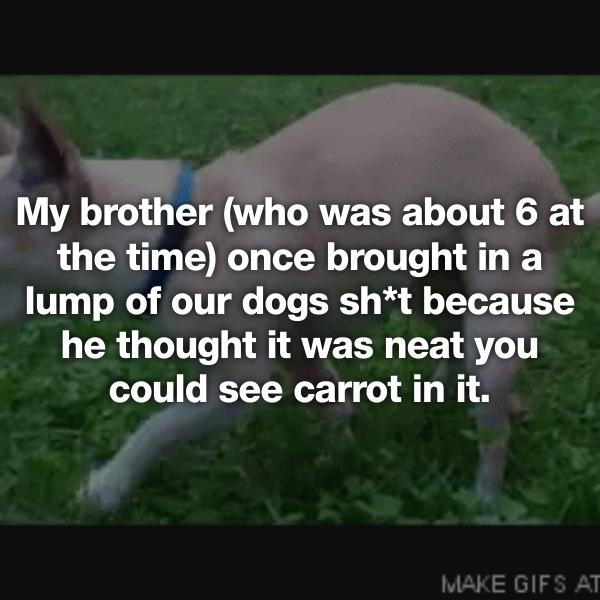 3.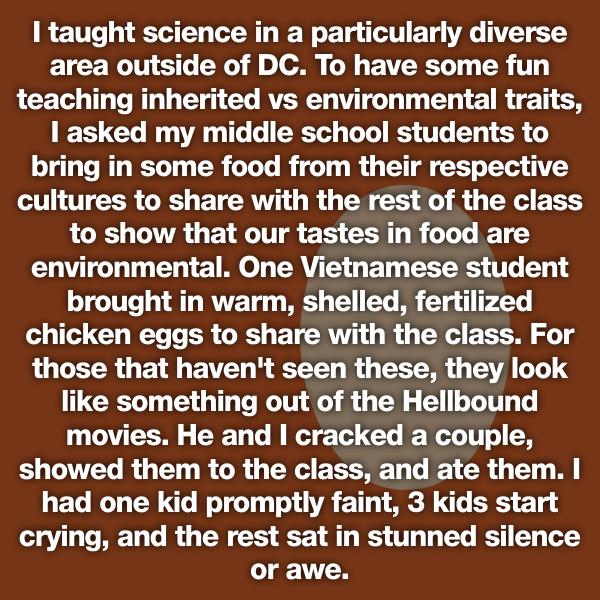 4.