Puberty for any adolescent can be perplexing, annoying, scary, and awkward — but going through puberty when your body doesn't coincide with the gender within? That can turn everything upside down if you don't have a loving and supportive network of family and friends to confide in and help you through transitioning and understanding who you really are.
For some transgender youth, their first memories of being trans happened as early as 3 or 4 years old. The confusion and longing and wondering why they couldn't be Nala from The Lion King for Halloween or wear dresses to preschool marked their childhood as being different. Some would hope and pray for magic potions that would swiftly change their sex overnight, but every time they woke up the next morning, they'd have to face their devastating reality.
In a crushing and ridiculous political climate, trans people across the country and world are having their rights stripped and their lives threatened — even ended — and just because they are living in their true identity. So let's listen to our trans brothers and sister because these outdated, backward, and stifling heteronormative, patriarchal gender norms can GTFO of here!
These 19 individuals look back on their first memories of being trans:
---
1.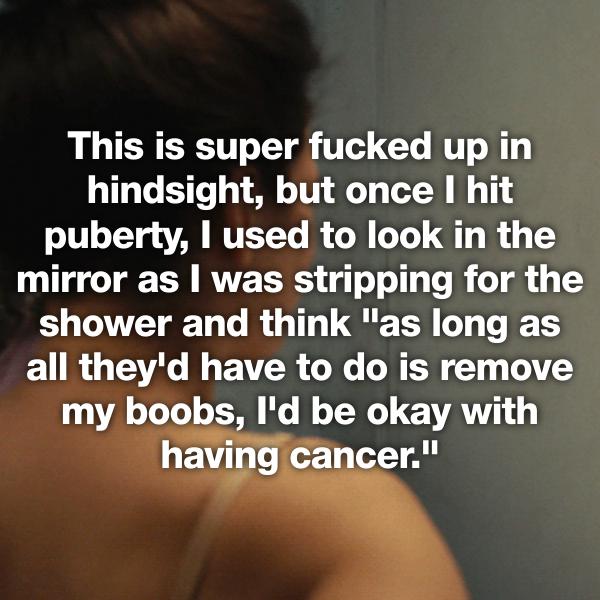 2.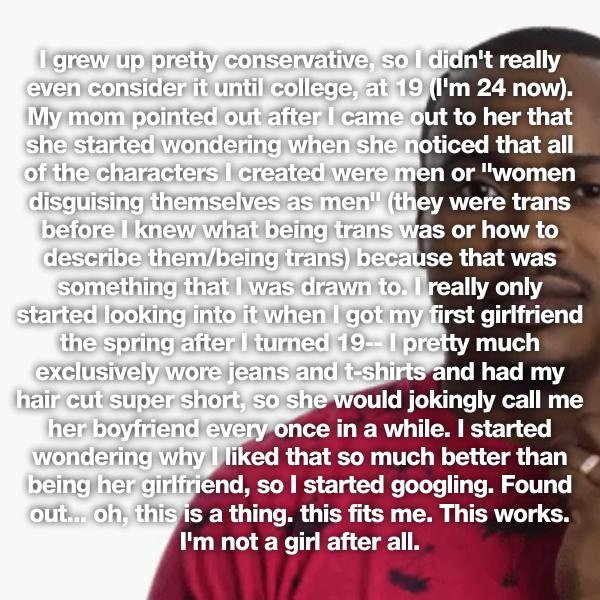 3.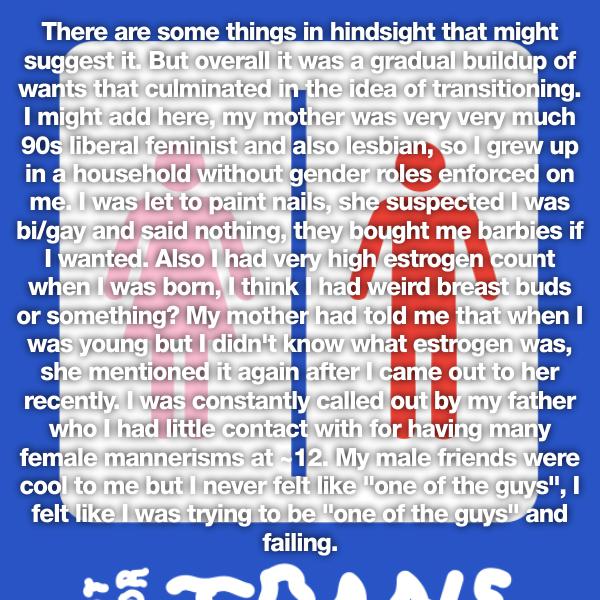 4.