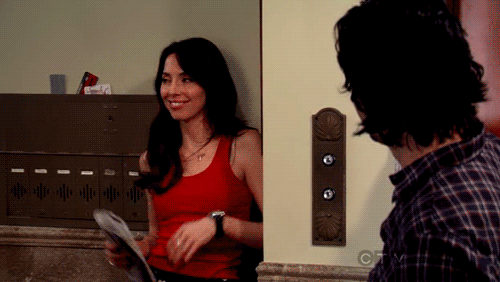 Uber and Lyft have changed the transportation game, there's no doubt about it. Regardless of how you feel about these ridesharing titans, there's one thing everyone can agree on, they can get you home after a stupid amount of drinking on a Friday night. It's kind of turned us into lazy bums, too (I took more Lyfts the last time I was in New York than actually taking the subway, yes I'm THAT person, gross).
The last time I was in a Lyft, I drunkenly stumbled in with a guy I was seeing and asked who the driver thought would win a fight between us (both physical and non-physical). Mind you, I'm 4'11" and the guy is at least 6" and the driver sided with me (I'm f*cking scrappy, best believe it). While the driver was siding with me, he told us a crazy story of how he had to pull a guy out of his car for actually attempting to physically fight his girlfriend, which I'm sure wasn't even the tip of the iceberg for unbelievable crap this New York City driver has seen.
I have this competitive nature and will not settle for anything less than five stars on both Lyft and Uber, so I always chat with my drivers and attempt friendly conversation as I see fit. But I wonder what drivers have seen from the people that don't give a f*ck about their rating?
The following 19 drivers share their unbelievable experiences:
---
1.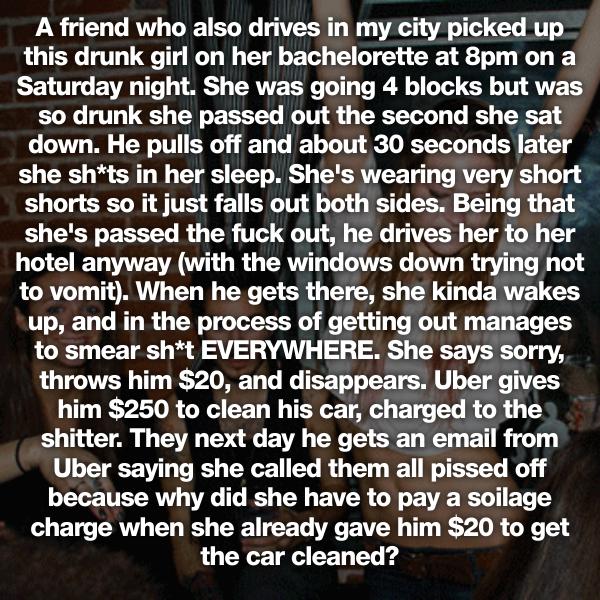 2.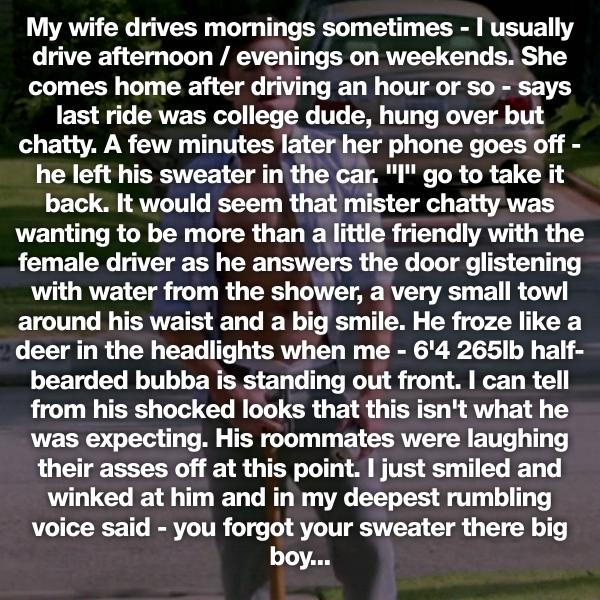 3.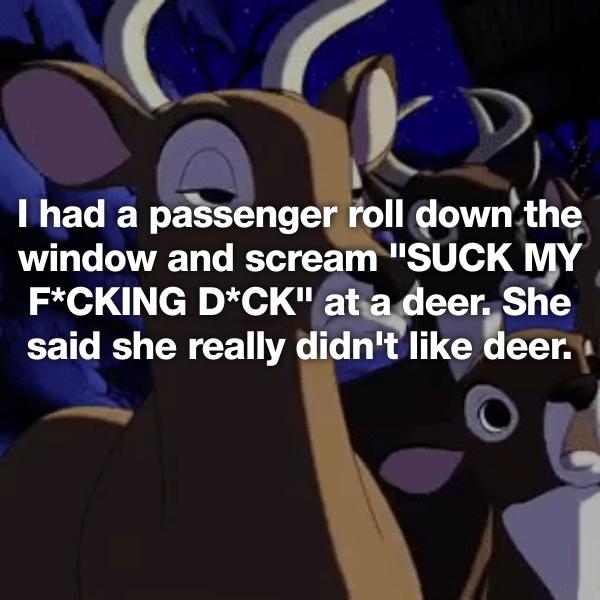 4.