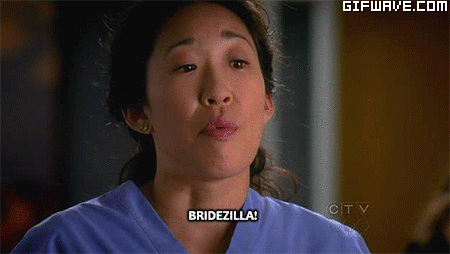 When it comes to weddings, brides and grooms can occasionally go a little overboard. Sometimes it's the issues with the planning, other times it's family members and friends that are ridiculous. But, a lot of the time, it's just two people trying ridiculously hard to make one day "perfect".
That goal of perfection is often hard to obtain, thus brides and grooms can turn from reasonably crazy to full blown INSANE. They make the lives of everyone involved horrible, especially people in the wedding party. Poor bridesmaids and groomsmen get stuck dealing with their stupid sh*t.
The following 19 brides and grooms were seriously THE WORST. They made ridiculous requests, from asking people to spend crazy amounts of money, to go above and beyond the call of duty. So future brides and grooms, take note of what NOT to do.
These are 19 most ridiculous request from brides and grooms:
---
1.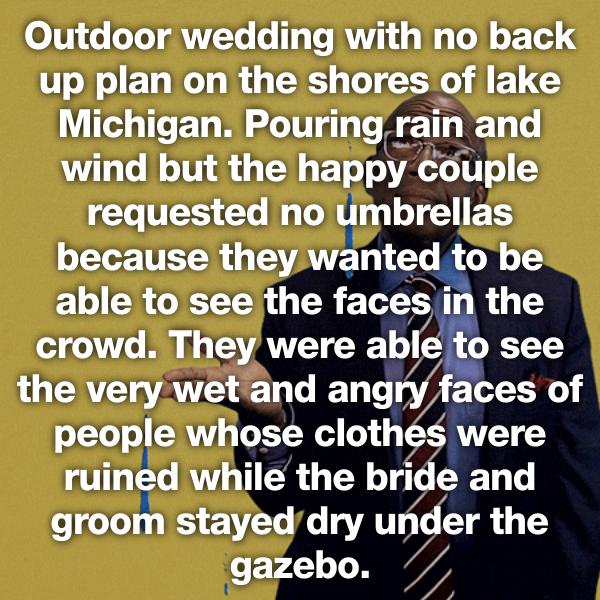 2.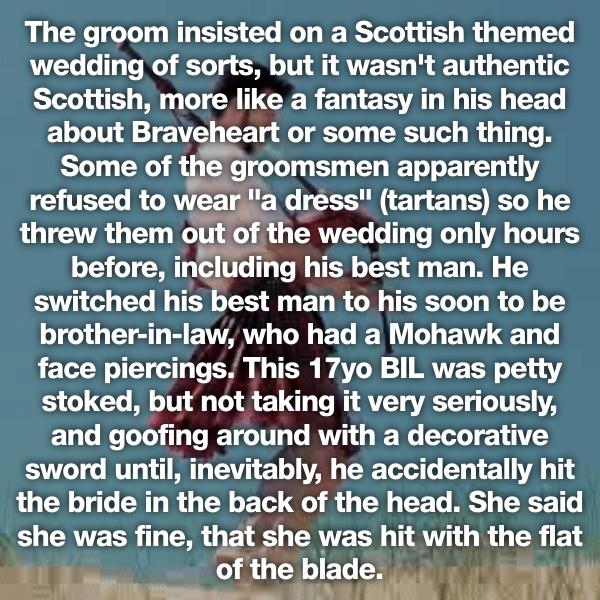 3.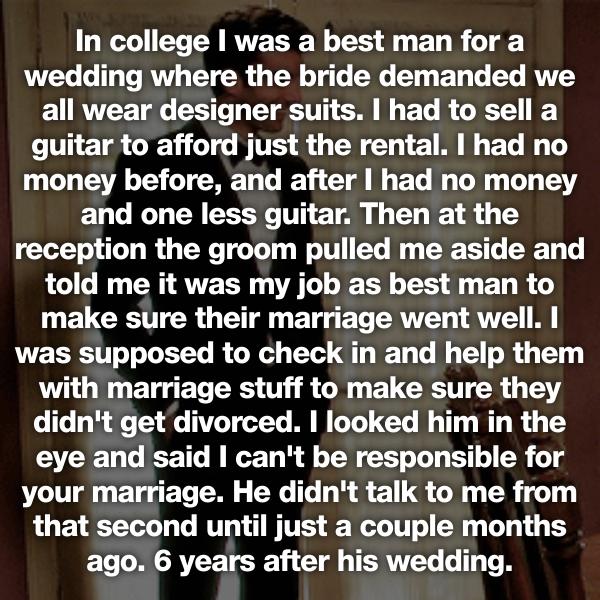 4.